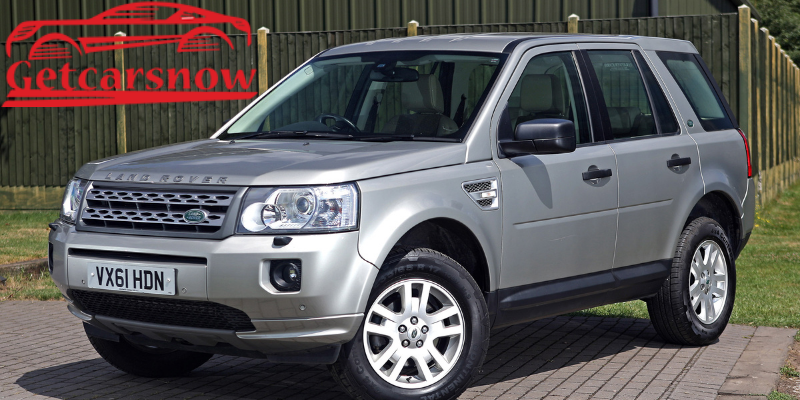 September 30, 2021

September 30, 2021
0 Comments
Full Used Car Buying Guide: Land Rover Freelander 2
Land Rover is a British brand owned by multinational automaker Jaguar Land Rover (JLR). Also, the Land Rover Freelander 2 is a car that was manufactured for around two decades. The second generation was sold between 2007 and 2015 in North America and the Middle East as the LR2. Also, in Europe, it was sold as the Freelander 2 Rover model. But now the adventure is over with the end of production of the vehicle in December 2014. The locally built Freelander 2 is not radically different from its predecessor. It features subtle updates to the exterior with more serious sporting changes on the inside. So it's a good option to go for a used Land Rover Freelander 2. Used cars are quite popular nowadays. Read on for full information.
Full Specifications of Land Rover Freelander 2
The Land Rover Freelander 2 is equipped with a powerful diesel engine with a displacement of 2179 cc. Automatic transmission is an important key feature of the car. Based on the model and its fuel type, the Freelander 2 has a mileage of 12.25 to about 12.42 kmpl. In addition, the ground clearance is about 215mm. The Freelander 2 consists of a 4-cylinder, 5-seats, with a length of 4,500 mm. Also, its width is 2,195 mm along with a wheelbase of 2,660 mm. Following are the specifications in detail:
General Specifications:
Mileage = 12.50 km pl
Mileage in City = 8 km pl
Engine Type = TD4 Diesel Engine
Fuel Type = Diesel
Displacement of Engine = 2179 cc
Max Power (bhp at rpm) = 147.51bhp at 4000rpm
Max Torque (nm at rpm) = 420Nm at 1750rpm
Seating Capacity = 5
TransmissionType = Automatic
Boot Space (in Litres) = 755
Fuel Tank Capacity = 68
Body Type = SUV
Ground Clearance Unladen = 210mm
Drive Type = 4WD
Suspension, Steering & Brakes:
Front Suspension = Independent along with Coil Springs
Rear Suspension = Independent along with Coil Springs
Shock Absorbers Type = Coil Spring
Steering Type = Power
Column of Steering = Tilt
Steering Gear Type = Rack & Pinion
Turning Radius (Metres) = 5.7 meters
Front Brake Type = Disc
Rear Brake Type – Disc
Acceleration = 11.2 Seconds
0-100kmph = 11.2 Seconds
Dimensions & Capacity:
Length (mm) = 4500
Width (mm) = 2195
Height (mm) = 1740
Boot Space (Litres) = 755
Seating Capacity = 5
Ground Clearance Unladen (mm) = 210
Wheel Base (mm) = 2660
Front Tread (mm) = 1601
Rear Tread (mm) = 1614
No of Doors = 5
Performance And Drive
The main thing to observe when you are in the car is how tall you can sit in the Freelander 2. Not only is it high above the ground, the window line feels lower. This setting offers good views from the inside. From the corners, this car feels a little outdated, but that's expected as the design of the chassis is quite old. Even so, despite some rolling and easy steering, the car always feels safe and predictable, and it has a lot of grips.
The suspension removes bumps at any speed and is also quite gentle on motorways. There is a little more wind noise at cruising speed, but this is not a problem. As you'd expect from a Land Rover, the Freelander has permanent all-wheel drive. This will give most off-roaders a clean heel over the tough stuff. Onboard is a scaled-down version of Land Rover's Terrain Response System, which adapts traction control to the conditions. In addition, ground clearance and shorter overhangs ensure that the Freelander can hike further off the beaten path than its rival.
Design & Technology of Land Rover Freelander 2
In comparison to other Land Rover models, this car looks a little outdated with its thick, as well as upright shape. However, its simplicity makes it superior to its newer competitors. There are well-known Land Rover design elements like the floating roof and the square bonnet. Daytime running lights and redesigned grille and bumpers make for a fresh look. Inside, the Freelander benefits from Land Rover's luxurious design. The dashboard is a premium affair with smooth materials and metal trim. Overall, the Freelander has a clean, plain-looking interior, although the display looks old compared to the newer competing offerings.
Pricing of Freelander 2
The approximate price ranges of the Land Rover Freelander 2 models are shown below for your reference purposes.
$2500 to $6000 = Released through 2009 with high mileage
$6000 to $8000 = Same car range but miles approx 100,000
$8000 to $10500 = Lower mileage 2008 – 09 TD4s plus some refurbished 2010-11 cars
$10500 to $13500 = Lots of 2012-13 TD4s and SD4s with a good track record
$13500 to $19000 = Low mileage 2012-14 TD4 and SD4 with good specs and service history
$19000 to $25500 = One of the best and dynamic luxury cars.
Knowing about these price ranges will help you in better preparation while getting a used car. As already mentioned the price can change based on different factors like location, model of car, and condition. So it's a good idea to do your own homework before making a deal.
Conclusion
Finally, we have discussed the specifications of the Land Rover Freelander 2. We also studied the performance, design & technology used. In addition, the price ranges for different types are important information to have. You can do your own research to make sure the car model you are finalizing to buy has good reviews. . Make sure it is reliable too. You should also have the car checked out by a trusted mechanic.
With significant savings and the security of full certification and warranty, you can now enjoy all of the major benefits of a used car that you expect when you buy a new car. Buying a used car is more practical and cheaper, especially for first-time buyers. If you really don't want the latest car on the market, a used car can do well for almost all types of buyers. Would you like to learn more about how to describe the safety of a used car before buying it? You may also be interested in used engines and transmissions.
For detailed information about How to Describe the Safety of a Used Car Before Purchase? Also, important information can be derived about used engines and used transmissions.