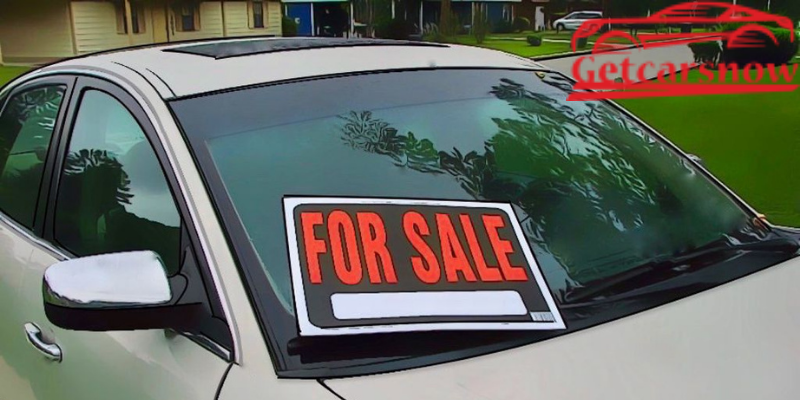 September 6, 2021

September 6, 2021
0 Comments
Used Car, A Better Alternative?
Buying a second-hand car is starting to look better and better to many car shoppers. As the new cars are getting costly they are becoming out of reach for most. As a result, there are so many more affordable vehicles that the market is shifting in that direction. The price of new vehicles is not the only reason for the shift as interest rates for used vehicles are lower too. As most of the manufacturers launch new versions of their models quickly more and more new modern cars are entering the market of used vehicles. This makes it easy for you to make a good buy without having to bust your wallet. So is a used car, a better alternative?
A used vehicle is best for first-time buyers who are upgrading from two-wheelers or public transport, and also for someone buying a second set of wheels in the family. When it is about buying a car, you have lots of decisions to make. You have to pick the make and model of your car, but more importantly, also have to decide whether you want to buy a new or used vehicle. So here we will be talking about the major benefits of buying a used vehicle car. We will also be discussing some disadvantages of it that you need to be aware of too. Using this information you will be able to make an informed decision about your purchase of a car.
Advantages of Buying A Used Car
Here are some of the major reasons for buying a used vehicle:
1. Cost Savings
As new cars depreciate greatly during the initial 3 years of their purchase – dropping by at least 50% compared to the original price. Buying these cars that already are depreciated in price is a great deal.
2. Depreciation cost
When buying a car, the original owner absorbs most of the cost of depreciation of the car. So it's smarter to find the residual values while purchasing a car. If it depreciates very quickly then buying a used vehicle is the best choice.
3. Less Insurance
You will have to pay less for car insurance. As cars get older and as a result, their value decreases, they are cheaper to insure.
4. Increase of Vehicle ages
Today's cars remain reliable for longer durations. This has contributed to the increase in the average age of vehicles to about 11.5 years and is still rising.
5. Certified used vehicles
Used vehicles that are reconditioned and also provide required warranties. There are approximately 2 to 3 million sold every year.
6. Vehicle History
Nowadays the vehicle identification number(VIN) gives a detailed vehicle history report that is available from different companies.
Disadvantages of Buying the Used Four Wheeler
Although the advantages outnumber the disadvantages in buying a used vehicle it's important to know about them too for making an informed decision.
1. Limited choices
You don't have as much choice when it comes to the different colors, styles, and options while finalizing cars. There is a limit to whatever is available in the market and you may have to look for different options for a long time before you find one you like.
2. Less warranty
Unlike in the case of new cars, most of the used ones do not come with a car warranty. If it's a late-model car there might still be some factory warranty left. If it is so you can always extend the warranty without incurring high costs.
3. High-Interest Rate
One main disadvantage of buying a used vehicle is that in most cases a higher interest rate is charged while financing it. Most of the lenders simply charge a much higher interest rate on the used vehicles. On the other hand, new cars often come with financing incentives that are as low as 0%, so they definitely have an advantage here.
So if you really have to save some money and have complete peace of mind, it's best to buy a 3 to 5-year-old thoroughly tested car and use the savings to purchase an extended warranty. This is why it's even more important to get a car thoroughly inspected by a certified mechanic before purchasing it.
Safety Steps Before Buying a Used car
If you are still confused between an old car vs. a new car, it is time to compare them in terms of money. Some other factors to consider are Loan EMI's, Fuel costs, maintenance, and Insurance. When you buy cars your total expenses over the years will be significantly lower than buying a new one. So, it definitely makes sense to get a second-hand car. In addition following steps will help in making a wise decision:
1. Check the records of the used vehicle
Car Proof reports will give the buyer all the details on whether the car met with an accident and also the recent repair work.
2. See Listings of used vehicles Recall
As the number of recalls from all the major car manufacturers has grown over the last few years, so buyers can easily check the latest lists to see if recalls of their vehicles are occurring.
3. Ask help from a mechanic for a review
Before purchasing a used vehicle, buyers should have their local mechanic look into it for any issues. Most of the sellers of used vehicles would agree to this vehicle inspection.
Conclusion
To conclude you can do your own research to make sure that the car model that you are considering buying has good reviews and is reliable too. You should also have a trustworthy mechanic look over the car, particularly if it is a used vehicle. With a considerable amount of savings along with the assurance of full certification and a complete warranty, you can now get all the major benefits in a used vehicle that you expect while buying a new one for yourself. Especially for those who are purchasing it the first time, a used vehicle purchase is more practical as well as affordable at the same time. Unless you really want the latest car available in the market a used car can very well cater to almost all types of buyers quite conveniently.
For more information How to Describe the Safety of a Used Car Before Purchase?. Also, you may be interested in used engines and used transmissions.