Used Toyota Transmissions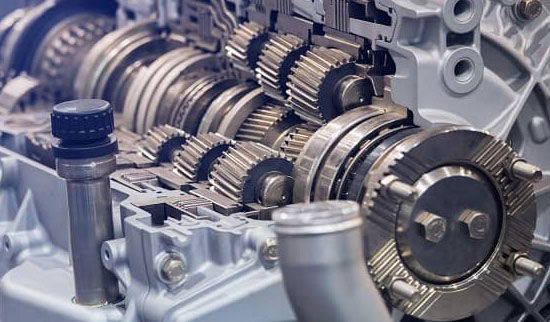 Buying used Toyota transmissions is a pretty hectic task. And that is why we are here. Leave all your worries to us and be relaxed. We are here to deal with all those struggles about buying a transmission or used engines. Basically, we at getcarsnow.com are the suppliers of used transmissions for the Toyota brand. Well buying a new transmission is a pretty easier task than buying a used transmission. People need to be clear of a lot of things. There should be an idea about the specifications of the transmission.
Are you planning to buy a transmission for a Toyota brand? The car brand has a huge huge demand from all over the world. Also, the company got the tenth position in the world by revenue in the year 2019. Toyota is pretty famous for its luxury cars, SUVs, sedan, and coupe cars.
Apart from this Toyota also manufactures heavy-duty buses. It is also known for its pickup trucks. The trucks are usually small but yet powerful. Toyota is one of those products whose demand in every range of cars is pretty high. Either it's a luxury car or SUVs or pickup trucks all the models are very demanding.
As the transmission is among those most important parts of the cars, we should be properly checking it and take this for the maintenance.  It is composed of the gearbox, clutch, gearbox, and so on. And each of the parts should be synced with each other properly. So it is very important to have regular maintenance of the transmission. Don't bother, we here will give you all the information regarding the used transmission. 
Used Toyota Transmissions Models
The Toyota cars come with automatic, manual, and CVT transmissions. The transmissions of the Toyota cars come in many series such as u-series, e-series, k-series, about, and so on. So now let's see the models of the Toyota transmissions. 
| | | |
| --- | --- | --- |
| Automatic | Manual | CVT |
| A9xx RWD | C40 4 Speed | K110 FWD |
| AExx 4WD | C53 5 Speed | K310 FWD |
| AC6xx RWD/4WD | C52 5 Speed | K210 FWD |
| AB6xx RWD/4WD | C51 5 Speed | K112 FWD |
| AAxx RWD | C140 4 Speed | K111 FWD |
| A4xx RWD/4WD  | C57 5 Speed | K311 FWD |
| A5xx FWD | C56 5 Speed | K411 FWD |
| A8xx | C59 5 Speed | K41B FWD |
| A7xx RWD/AWD/4WD | C58 5 Speed | K41A FWD |
| A6xx RWD/4WD 5-speed | C54 5 Speed | K410 FWD |
| A1xx FWD 3- and 4-speed | C150 5 Speed |   |
| Axx RWD 2-, 3-, and 4-speed | C151 5 Speed |   |
| A3xx RWD/4WD truck | C153 5 Speed (LSD) |   |
| A2xx FWD 4-speed | C154 5 Speed (LSD) |   |
| U1xx | C155 5 Speed (LSD) |   |
| U66x | C250 5 Speed |   |
| U3xx | C551 5 Speed |   |
| U2xx | C550 5 Speed |   |
|   | C251 5 Speed |   |
|   | C60 6 Speed |   |
|   | C160 6 Speed |   |
|   | C66/C66M 6 Speed |   |
|   | C65M 6 Speed |   |
|   | C64 6 Speed |   |
|   | C63 6 Speed |   |
|   | E50F |   |
|   | E53 |   |
|   | E52 |   |
|   | E51 |   |
|   | E55F5 |   |
|   | E58 |   |
|   | E57F5 |   |
|   | E56 |   |
|   | E150F |   |
|   | E154F |   |
|   | E153 |   |
|   | E152F |   |
|   | E151F |   |
|   | EB60 |   |
|   | EC69 |   |
|   | EC65 |   |
|   | EC62 |   |
|   | EC6x |   |
|   | EB62 |   |
|   | G40 4-speed |   |
|   | G52 5-speed |   |
|   | G53 5-speed |   |
|   | G54 5-speed |   |
|   | G55 5-speed |   |
|   | G57 5-speed 4WD |   |
|   | G58 5-speed 4WD |   |
|   | G59 5-speed 2WD |   |
|   | H41 4-speed |   |
|   | H152F 5-speed |   |
|   | H151F 5-speed |   |
|   | H150F 5-speed |   |
|   | H55F 5-speed |   |
|   | H42 4-speed |   |
|   | J160 6-speed |   |
|   | K50 5-speed |   |
|   | K40 4-speed |   |
|   | L40 4-speed |   |
|   | L52 5-speed |   |
|   | L50 5-speed |   |
|   | L48 4-speed |   |
|   | L43 4-speed |   |
|   | L45 4-speed |   |
|   | L42 4-speed |   |
|   | P51 |   |
|   | R151F 4WD  |   |
|   | R150F 4WD |   |
|   | R150 2WD  |   |
|   | R154 RWD  |   |
|   | RA61F 4WD |   |
|   | RA60F 4WD  |   |
|   | RA60 2WD  |   |
|   | R156F 4WD |   |
|   | R155F 4WD  |   |
|   | R155 2WD  |   |
|   | RA62 RWD |   |
|   | RA63 RWD |   |
|   | RC60 2WD  |   |
|   | RC62F 4WD  |   |
|   | RC61F 4WD  |   |
|   | RC61 2WD |   |
|   | RC60F 4WD |   |
|   | S51 |   |
|   | S54 |   |
|   | S53 |   |
|   | T40 4-speed |   |
|   | W40 4-speed |   |
|   | T50 5-speed |   |
|   | W45 4-speed  |   |
|   | W52 5-speed  |   |
|   | W50 5-speed  |   |
|   | W51 5-speed |   |
|   | W55 5-speed  |   |
|   | V161 |   |
|   | V160 |   |
|   | W59 5-speed  |   |
|   | W58 5-speed |   |
|   | W57 5-speed |   |
|   | W56 5-speed  |   |
Let's give you now a brief idea about why to buy from us. Well, we are not saying that we are the only seller who sells these transmissions. But the quality we provide you is pretty genuine and is the one that you can rely on. We provide well checked and tested products to you. We take the guarantee of the genuineness of the products. Below are some of the services that we provide to our customers:
Let's give you now a brief idea about why to buy from us. Well, we are not saying that we are the only seller who sells these transmissions. But the quality we provide you is pretty genuine and is the one that you can rely on. We provide well checked and tested products to you. We take the guarantee of the genuineness of the products. Below are some of the services that we provide to our customers: