Used Subaru Transmissions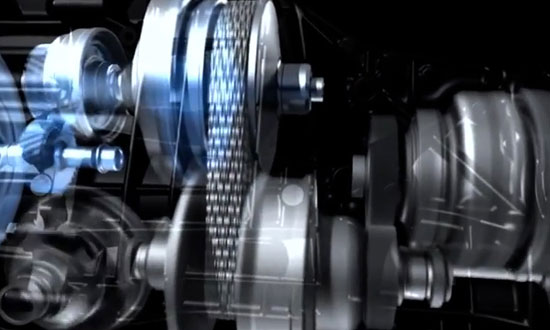 You might be thinking or having lots of queries about used transmissions. Is it worth it to buy a used transmission or should I go for a new transmission? The answer is simple, If you are owning a Subaru and having issues with the transmission so first, you need to replace it either you go for a new transmission or the used one. It is very important to replace it. Now if we compare the new transmission with the used one the new transmission has more life than the used transmission but what about if I say that you can get all used Subaru transmissions in superior quality with 2 years of warranty? We are a network of trusted and certified suppliers of all auto parts including used transmission with warranty and transmissions and deliver our product around the world.
Subaru is a Japanese brand, well known for its boxer engine. The cars of this brand offer a luxurious interior and come with standard technology at a very reasonable price. 
The car has got its popularity in no time. Also, it is known for its powerful engine. The company also offers affordable passenger cars.
The WRX, Legacy and Outback XT, Ascent, the Legacy GT, and Forester XT are some of the well-known examples. Well, we were to deal with the used Subaru transmission. So if you were looking for a used transmission for the Subaru brand, you landed in the right place.
We are one of the biggest providers of the used transmission. We understand the requirements of our customers and try to provide the best options available for them. We at getcarsnow.com believe in providing quality products to our customers. We have been beading with the used transmission for many years. So you can trust us as we have served more than millions of customers. We understand which product may suit you and which may not. We have good stocks of almost all the brands, so stock is never going to be an issue. Also, the guarantee and warranty on every product you buy from us give you surety about the product. 
Our certified professionals take care of the efficiency and productivity of the product. So each product you buy from us is 100 percent efficient and will definitely enhance the overall efficiency of your vehicle. 
Used Subaru transmissions Models
Subaru transmissions are available in automatic as well as manual options. Below we have categorized the automatic as well as the manual options of Subaru transmission.
AUTOMATIC
MANUAL
Three-speed
Four-speed
Five-speed
Six-speed
Four-speed
Five-speed 
Six-speed
3AT
ACT-4 or VTD
5EAT
6EATT
T71
T71G
SJ Forester 2.5i
3AT 1st revision
4EAT
 
A960E
T71A 1st revision
T81G
SJ Forester 2.5i
3EAT
 
 
 
T71W 4WD
5MT EA
2018 Crosstrek
 
 
 
 
T71W 4WD 1st revision
5MT
2015 WRX
 
 
 
 
T81W 4WD
5MT full-time
2010 Legacy
 
 
 
 
T81W 4WD 1st revision
5MT Justy
 
 
 
 
 
 
5MT Justy 4WD
 
 
 
 
 
 
5MT revised
 
 
 
 
 
 
5MT revised 2012+
 
Well, we cleared all your doubts above only, here we gonna give some of the reasons why you should buy from us. The used transmissions market is very huge and full of fraud. In this complicated market, we offer you a genuine product that satisfies your needs. And we are always there available to our customers. So buying from us gives you the surety of after-sales services we provide. Also, here you will find the transmission at the most reasonable price. Also, the money-back option comes in very handily to the customers. We at getcarsnow.com are available 24×7 hours to help our customers. All that you need is a call and we are there to help you.   Below we are sharing some of the points that might clear you, why we.
Why Do I Buy Used Transmission?
You might have been confused about why to go for used Subaru transmissions. Well, one of those reasons can be your financial budget. But it's not the only reason to buy the used transmission. The used transmission can be customized according to one's needs. And that's the biggest reason why people generally choose the used transmission. Also, the used transmissions come with upgraded parts that less or more helps in enhancing the productivity of the car. In some cases, the used transmission gives better efficiency than the used one. So if you had any confusion regarding the used transmission, now I think it would be cleared. 
So now you might have an idea about the used transmission. Feel free to buy from us. We offer you a genuine product. We promise to provide you with the best possible used transmissions. Try us once, we make sure that you will love our services. Our aftersale services are better than those of the other sellers. We guarantee the genuineness of the product. All the products were tested and checked by our professionals before going for the final sale. customer satisfaction matters for us. You are just one call away from us. Call us and book your product.