Are you looking for a used SAAB engine for your SAAB Car? The sad history of SAAB will not sad you anymore as Getcarsnow is available at your service to provide Used SAAB engines at very affordable prices. We are a global network of certified Auto parts suppliers and known for our trusted and superior quality service around the world. So if you are looking to replace your damage engine with quality used engines then contact us to get your order on-time. All the auto parts products we are dealing with have high quality standards. We also provide a high quality customer service portal to our clients around the world where you can ask your queries and talk about your issues with our well qualified customer representatives.
Getcarsnow.com is the place where you can get everything related to your vehicle parts of all brands and models including used engines. So contact us through our toll-free number and check availability of your product you want to purchase. If you are looking for SAAB motors auto parts and used engines then we assure you that we are the one who can provide you with a highly quality product with reasonable prices. So without thinking twice, book your order now so you can get your product on time.
To book your order, first select your SAAB model from the list below:
Now if you are thinking about the performance and quality of these Used Engines, then please be noted all used engines are physically verified and tested by our skilled and certified technicians and we also provide 2 years of product warranty with every used engine. We offer very fast delivery within India and all with free of charge and courier charges may apply for International customers which are very normal.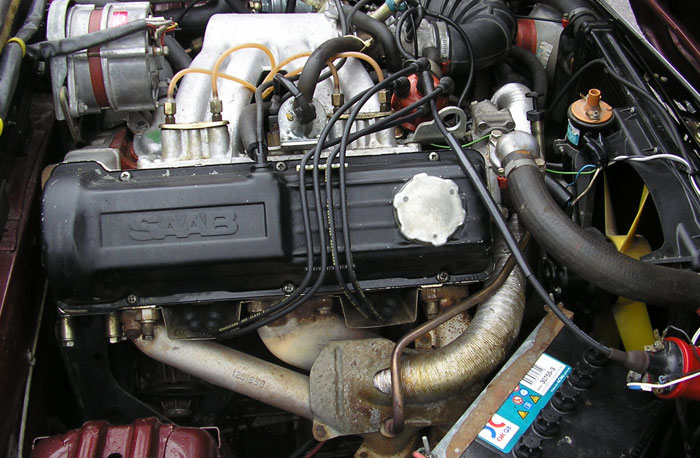 A SAAB automobile is a Swedish manufacturer which was founded in 1945. SAAB AB (1945-1968) was the first parent company of SAAB which is Swedish aerospace and defence company. SAAB came into existence with the motive of producing military aircrafts. Later on, they started producing automotive vehicles and their first model SAAB 92 was launched in 1949. The Parent company of SAAB has been changed over time. After SAAB AB, SAAB- Scania (1968–1990) took the ownership of SAAB and then General Motors (1990–2010), after that Spyker N.V. (2010–2012) and in 2010, SAAB went into financial crisis. In the end, the battle to restore SAAB as an automobile manufacturer was over when National Electric Vehicle Sweden (2012–2014) acquired SAAB as they protected it from Bankruptcy. But in 2016, they announced they will not use the SAAB trademark in future and at last they stopped further production.
Some Innovations in terms of engines by SAAB automobiles…
SAAB was the first manufacturer that produced its turbo engine to control boost with a wastegate.
SAAB was first to introduce the direct ignition engines (engines that have mechanically timed ignition) in the market.
SAAB develops its innovative "Trionic engine management system" which consists of engine control unit (ECU) equipped with a 32-bit microprocessor to control ignition timing, fuel injection and acts as a boost controller. Later on Trionic was upgraded to Trionic T5.5 with Motorola as its microprocessor.
SAAB also introduces its 16-valve turbocharged engine.
Just book your order from our website and receive a 10% discount and get 20% discount on booking 2 used SAAB engines in one order. If you still have any questions for us then fill out a query form on our website and our team will try to get back to you as soon as possible.
GO swift- GO Safe- GO SAAB!