Used Suzuki Transmissions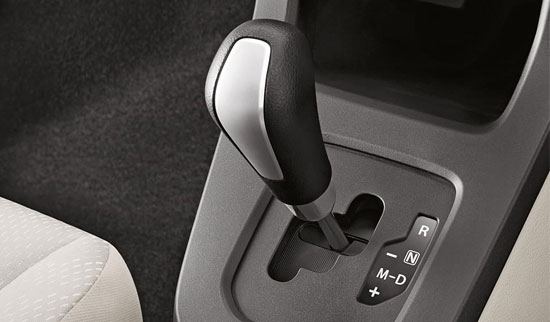 Now you can book your used Suzuki Transmissions from anywhere all over the USA. We at getcarsnow are a certified dealer of all used transmissions for sale Check our available stock list to book your order now.
Suzuki is a well known Japanese car brand. It is well known for its mid-range and budget cars. But apart from the midrange and budget cars, it is also known for its two-wheeler and all-terrain vehicles. The company also manufactures wheelchairs and internal combustion engines. Established in 1909 by Michio Suzuki has gained its brand value. The company also manufactures outboard marine engines. Its cars are highly demanding in south Asia. Suzuki has a great customer network all over the world. Suzuki is known for its high-quality engines. But here in a particular frame of time, we are going to deal with the used transmission of the Suzuki. 
So if buying a used transmission is all that you needed then you have landed on the right page. Going for a used transmission can be confusing. As one needs to have proper knowledge about the transmission. Transmissions usually enhance some of the very important parts of the vehicles. Like it deals with the great box, the wheels, and many more. So it can be a little confusing in choosing the right transmission that enhances your experience. But don't worry we are here to overcome that confusion of yours. We at getcarsnow.com are the leading providers of used transmissions. We have satisfied several customers by providing the best possible transmission according to their needs. We have gained the trust of our customers for so many years. Making a customer satisfied with their needs makes us happy. We are always available to help our customers.
Used Suzuki Transmissions Models
The Suzuki transmissions come with both automatic and manual transmission options. Below are some of the models  
| | |
| --- | --- |
| Automatic | Manual |
| XL6 Alpha AT | Vxi CNG MT |
| 1.2 Alpha CVT | VXI (O) |
| VXI AMT | H1 (O) |
| ZXi AGS | Sigma Smart Hybrid |
| VXI AT | Zeta MT |
| VXI AMT (O) | Sigma |
| ZXI Plus AMT | VXI+ |
| Delta AT Smart Hybrid | Vxi CNG MT |
| ZDI+ Dual Tone AGS | VXi |
| VXi AMT | Delta Dualjet |
| ZXi AGS | LXi (O) |
|   | ZXI Plus |
|   | Brezza LDI |
|   | 7 STR |
|   | RS 1.0 |
Why should you buy from us?
Well, we at getcarsnow.com believe in the overall satisfaction of the customers. Our primary focus is on meeting the customers with their exact needs. We are here to provide the best option available for you. We have a good stock of all the products, so the stock is never gonna be an issue for you. The warranty and guarantee provided on each of the products you buy from us makes our customers feel a little relaxed. So don't worry if a product doesn't work as per your requirement. Also, we provide very easy and reliable return policies on every product you buy from us. All the products go under proper testing and every minute issue is checked by our certified and experienced professionals. We never compromise with the quality of the product. We have successfully built a good number of customer base, that shows we are genuine sellers.  Also, the 24×7 hour available customer support.
24×7 customer support 
Free delivery of the products
One can buy in bulk
Easy return policies
Each product comes with a warranty and guarantees for a certain period 
Well, don't worry about the stocks as we have enough of the stocks. Also many might think that why they should go for the used transmissions. Well, the primary reason obviously can be money. As the new one will cost higher. But it's not the only reason, people choose the used transmissions as it provides better efficiency and better combustion rate. So one should not underestimate the used transmission. Customization can also be the reason why people generally go for a used transmission. 
Buy from us as we are the best supplier of the used transmission. We guarantee that you will never regret buying a product from us. Feel free to visit us and place your order without any hesitation. We are here available for your queries.