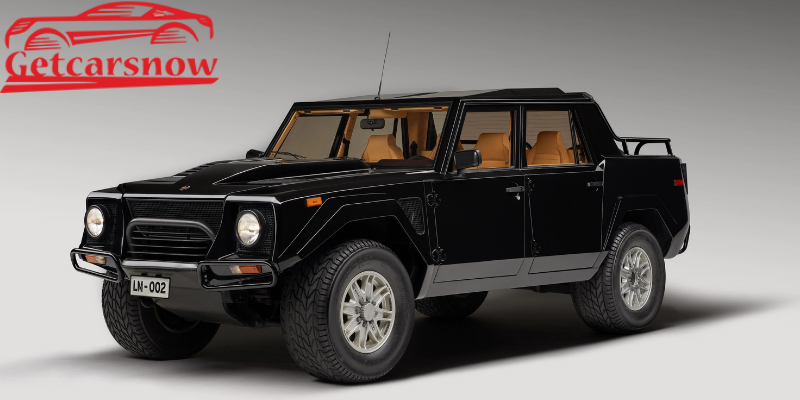 September 29, 2021

September 29, 2021
0 Comments
Top 10 best 4x4s-off-road cars
When it comes to a strong grip and a comfortable luxury ride. The  4x4s-off-road cars best suit this category and it also works very well in some tricky situations. The vehicles selected in this list are from all over the vehicle market. It may range from the small SUV to the seven-seater vehicle with more off-road abilities than you would ever need. These 4x4s-off-road cars are tough and have a good grip to drive on a slippery surface or the off-road track. The list is also based on the practicality and durability of the car. Also, the car's safety rating with its running cost and is the car worth the money. The vehicles have the power to crawl at the boulder-strewn slopes.
Table of Content
Land Rover Defender
Jeep wrangler
Dacia Duster
Land Rover Discovery
Mercedes Benz G-Class
Mitsubishi L200
Suzuki Jimny
Land Rover Range Rover
BMW X5
Isuzu D-Max AT35
Conclusion
1- Land Rover Defender
The Land Rover Defender is a very practical car with an option of three-door(90) and a five-door(110)guise. It also has an option of petrol or a diesel engine with an incredible amount of power. Also, its P100e is a plug-in hybrid option that can generate a power of 398bhp. It not only reduces emission rate but can also travel a distance of 26-27 miles on a single charge alone. It can reach a speed of 62mph from zero in just about 5.6 seconds. However, Defender is an expensive car but also provides the pleasure of driving a stylish and luxury car.
2- Jeep wrangler
The new modified model of wrangler is a very capable and practical option in off-road driving. However, the jeep is able to restore its original design with a circular headlight and its strict body style. Which looks similar to the Willys MB jeep that was first introduced during World war-2. Also, the interior of the jeep has changed significantly with more space and reduced cheap designs. The jeep also has increased the efficiency of the engine significantly with a better grip on the road.
3- Dacia Duster
The Dacia Duster is a budget or low-cost four-by-four car. However, the duster not only offers the owner an affordable price but also has a spacious interior and well off-road capabilities. The cheapest model of Dacia comes standard with a front-wheel-drive but still beats its rivals with a great margin. The design of Duster is fabulous with its cutting-edge technology and looks smart enough. The Dacia is really a value-for-money car.
4- Land Rover Discovery
The Discovery is a big car with great performance. It has a seating space for seven people that proves its practicality. It has some premium features such as high-tech chassis and the Land Rover terrain response system. That makes the Land Rover Discover a complete off-road vehicle. Also on the normal road, Discover feels very comfortable and relaxing. However, the price of the Discover is very high but it also has some weak spots.
5- Mercedes Benz G-Class
This model of Mercedes looks stunning and also it is the one that officially does not have any end-of-production date. Also, it has received subsequent changes in its modified model through its 40-year long history. It has a leader frame chassis with its fully independent front suspension and is newly developed by AMG. The new modification includes increasing the ground clearance and now it also looks different with all the off-road capabilities.
6- Mitsubishi L200
The L200 is a pick-up truck that sounds to be a great bargain for car buyers who want affordable and big-size vehicles. However, it is also classified as a commercial vehicle and can save the money of car buyers because of the benefit in taxes. It is also a practical car with space for family and friends.
7- Suzuki Jimny
The car is noisy on-road as well as not that good looking but it's really capable in off-road conditions. The buyers also love this vehicle because of its reliability and low running cost. Although it has only five gears and even driving at 60mph does not give that feel but its size and controls in light do cope up with it.
8- Land Rover Range Rover
The Range Rover is a well-known and flagship model of the Land Rover. It is a perfect SUV in terms of luxury, comfort, and capabilities. However, the price range of its rivals is in the same bracket but the Range Rover outstands them because of its off-road capabilities and high driving position.
9- BMW X5
The BMW X5 gives the best performance on the road and is not that suitable for off-road conditions. It's like a five-star hotel on the wheels and provides a smoother ride on the go. Since its introduction in 1999, the X5 has found its way towards luxury and being a modern SUV. Also, its unique features are not able to provide a better rank to this SUV because it feels to be average in off-road conditions.
10- Isuzu D-Max AT35
This Icelandic car can give you a complete off-road experience and you can go around the world in this cruiser. The AT35 is a very capable pick-up truck and you can also take this monster to the North pole that is rigid. Its increase in height and upgraded suspension make the AT35 the true off-road vehicle. The running cost of this vehicle is low but you will have to pay for its ride quality and off-road capabilities.
Conclusion-
Nowadays the SUV market is just booming with new cars, especially ones with all-wheel drive. However, four-wheel drive is not the one that everyone needs, especially in a normal driving situation. The term 4x4s-off-road cars is somewhat associated with the SUV because they are tough, tall, and are best suited for off-road conditions. Although anyone can also get in love with the sports car with a good drivetrain and hot hatches. Above is the list of 4x4s-off-road cars in the market. These are the cars that you would love to own in your garage if you drive the car occasionally in off-road condition.