We make it simple for you to find used Bentley engines for sale from getcarsnow all over the US, allowing you a higher chance to swiftly repair your Bentley!
You can call us and get inquiry about all what you need here. We offer you the Used engines for sale at a low price. Before providing you we test our engine completely. We repair or change its damaged parts and make it new. You will get your engine in new condition.
Used Bentley engines for sale
Drivers from the U.S. know that there's nothing more luxurious than a classic Bentley, but not everyone wants to invest in a brand new luxury car. Luckily, Getcarsnow can help you to find the ideal used Bentley engine for sale that you've been hunting down! Making a savvy investment in a used Bentley engine will allow you to select the exact model you've been searching for, from across model years and generations. From a used Continental GT to a used Flying Spur V8, our team can help you find the exact choice of the used engine at a price that won't break the bank. Browse our expansive inventory of pre-owned models, find the used Bentley Bentayga engines or the used Mulsanne engine which is right for you, and get ready to take the next steps. Discover the benefits of making a prudent investment in a used Bentley for sale in the USA with our automotive experts.
The Bentley brand has maintained an impeccable reputation for quality, year after year in the market. So it's no surprise that customers visit to get behind the wheel of a used Bentley. Whether you're looking for a Used Bentley Bentayga engine or another used Bentley parts and model, our carefully curated selection of pre-owned models will deliver the exact automotive experience you crave. No matter which model, year, or Bentley You have, selecting a pre-owned engine will allow you to enjoy the different benefits.
Used Bentley engines features & specification
Bentley Continental GT is powered by a 6.0-liter twin-turbocharged W12 configuration engine. It is capable of producing an output of 567bhp at the rate of 6000 rpm along with generating 700Nm of maximum torque at the rate of 1700 rpm. The engine has been coupled with an 8-speed ZF transmission with steering column-mounted gearshift paddles. This combination makes the performance of the car top class. The car has 314 km/h of top speed and retains the capacity to head to the 0-100 km/h speed mark in just 4.7 seconds. This all-wheel drive delivers 10.4 km/l of mileage, which is pretty impressive. Used engines are not much different and sometimes it works better than the new engine. In used engines moving parts are already tested or confirmed that how it works. People ask for Is Bentley a reliable car? In a Quick answer, It is not a reliable car.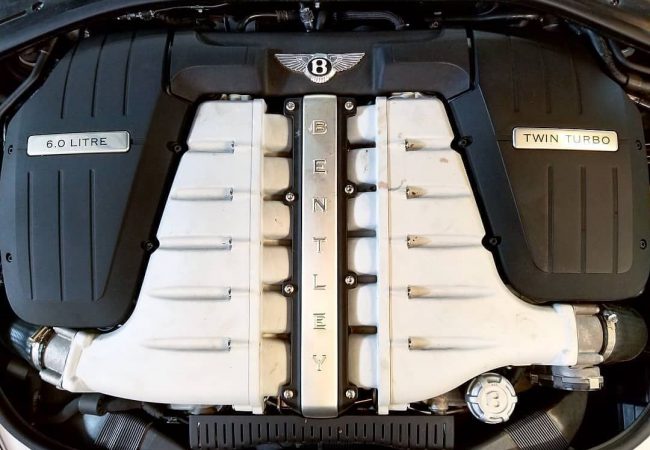 Benefits of choosing a used Bentley engines
Bentley is the car with the highest Depreciation in the U.S. market. It is one of the luxurious brands. We provide you the top-quality Used Bentley engines at a cheap price so that You can easily afford them and escape from buying costly new engines or wasting your money. We provide you a warranty on our used Bentley engines. We build trust in our customers so that they choose us again for our quality service. Your success is our priority, we care about what our customers pay and what they get in return. We will never provide you the engine or other parts without complete tests and checks. Your vehicle is our responsibility. Our team is always available to help you in every situation. If you need any help to choose the right model we are here to assist you.