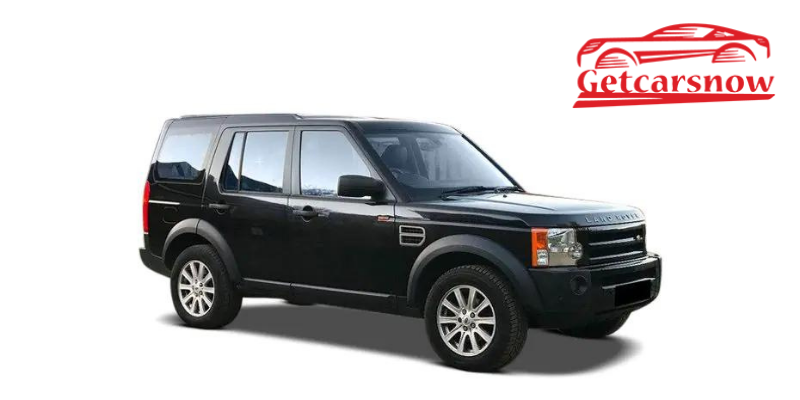 September 30, 2021

September 30, 2021
0 Comments
Used Car Buying Guide: Land Rover Discovery 3
The Land Rover Discovery 3 debuted in 2004. With a Range Rover-inspired air suspension and a slew of electronic traction control technologies designed to boost. The SUV's renowned and well-established off-road capabilities while also improving its on-road performance. A 2.7-liter diesel built by two great manufacturers such as Ford and the PSA Group, as well as a 4.4-liter Jaguar V8 with 295bhp, were both more than capable of moving this 2500kg SUV anywhere it needed to go. We will be discussing the Used Car Buying Guide of Land Rover Discovery 3.
Discovery 3, S, SE, and HSE were the first trim levels available, with XS and GS replacing the S in September 2006. In July 2008, there was a minor aesthetic change. The Discovery 3's gearboxes were likewise all new. A six-speed manual gearbox was standard for the diesel engine. A six-speed automatic transmission was available as an option and as standard with the V8 engine. Both vehicles are equipped with a two-speed transfer case and everlasting four-wheel drive. In difficult conditions, traction maintains thanks to a computer-controlled gradually locking central differential.
Table of Content
Specifications of Land Rover Discovery 3
Things to Check Before Buying
Price Range of Used Land Rover Dicovery 3
Conclusion
Specifications of Land Rover Discovery 3
Discovery 3s 2.7-litre diesel engine, which delivers approximately 27mpg which is popular among the people. The Discovery 3 accelerates from 0 to 62 mph in 8.5 seconds. With the petrol engine and 11 seconds with the diesel engine. The diesel engine came standard with a six-speed manual transmission. With an automatic transmission available as an option but most people chose the other one. Automatic transmissions were standard on petrol-powered Discovery 3.
The Discovery 3 was the name of the entry-level model. All had 17-inch alloy wheels, air conditioning, and power windows, with a choice of five or seven seats. The only versions with traditional steel suspension were five-seaters, whereas seven-seaters had a sophisticated adjustable air suspension system as well as parking sensors. A few Mk3 Discovery Panel Vans may also be seen. With blacked-out rear windows and huge cargo space in place of the back seats. The specifications of these utilitarian cars were often comparable to those of entry-level models.
S models of Discovery included 18-inch alloy wheels, cruise control, roof rails, and xenon headlights. While SE models had an automatic transmission, all-around parking sensors, and leather seats (heated in the front). 19-inch alloy wheels, all-around heated seats, Bluetooth, and a panoramic sunroof are standard on HSE models. In 2006, the S trim split in two. Adjustable suspension and rear parking sensors were standard on GS models. While leather seats, cruise control, and satellite navigation were standard on XS versions.
Things to check before buying
Engine
Check to see if previous owners followed the 15,000-mile service plan and changed the timing belts at 105,000 miles or every seven years. The TDV6's two EGR valves are a ticking time bomb. So, budget for replacements. If they haven't been switch out before. Flywheels and clutches were delicate when new, so most will have been replaced by now.
Electricals
An apparently spotless Disco can conceal a slew of electrical blunders. A good battery gets things started. But, because latch mechanisms fail, make sure all doors (including both portions of the tailgate) lock and unlock as required. Water in the wire loom and ECU failures are more serious. But, the air conditioner compressor, infotainment system, and crankshaft location sensor are also common weak points.
Leaks and electrical issues might occur in the air handling system. Make sure the automobile you're looking at rises, and falls appropriately when the system is turned on, and that it sits equally in all four corners. Problems with the air conditioning system might also arise, including malfunctioning sensors, refrigerant compressors, and rusted piping.
Suspension
A yellow warning light depicting a car with an arrow going down indicates that the air suspension system is malfunctioning, and is frequently accompanied by a message indicating that the ride height option is unavailable. Pumps for compressed air, height sensors, valves, and reservoirs are all available, but they're not inexpensive. If none of these apply. An air shock is likely to have split and the entire unit will need to be replaced.
Brakes
Brakes need to be checked as dust or mud can stick on the drum brake which may lock it. But there is a manual release cord in the center console which can easily fix necessitates. The removal of the actuator from the brakes. Oil in the servo might impair braking function. So, the pedal needs to be pressed and check before applying it on the actual road.
Gearbox
In a manual automobile, any clutch slip will confuse because of the gear sensor. Causing the parking sensors, gear indication display, and reverse lights to malfunction. A thorough fluid cleanses may frequently repair stuttering automatic transmissions. But, one should also make sure that a worn heat exchanger isn't leaking coolant into the transmission. As this can lead to a failure of the Gearbox.
Price Range of Used Land Rover Discovery 3
For high-mileage vehicles in entry-level S and GS trim, prices can range from £4000-£5499. Some have manual transmissions, which is the most basic Discovery. Moving forward 2006 and 2007 Discovery with extensive service history and luxury interiors. Which can range from £5500-£6999. £7000-£8000 for the version. Which has HSE Trims which is a sort of rare in the market. And the Cars ranging from £8000 and above are the ones with updated interior. With all the features without any defect on the particular model.
Conclusion
As we have seen in the used car buying guide of The Land Rover Discovery 3. Is much better as compared to the older version which was Discovery 2 in terms of technology and performance. It is classier, more elegant, and considerably more technologically advanced. Then its predecessor, with a lot of inspiration from the then-new Range Rover. Discovery 3 has been on the road for nearly a decade and a half. And some of the early vehicles are in rough shape. However, if you pick properly, the correct one may be a great-value family SUV. If you stay away from automobiles that haven't been well maintained, one should ignore that but if is it in a good condition then this famous SUV is a find worth making.