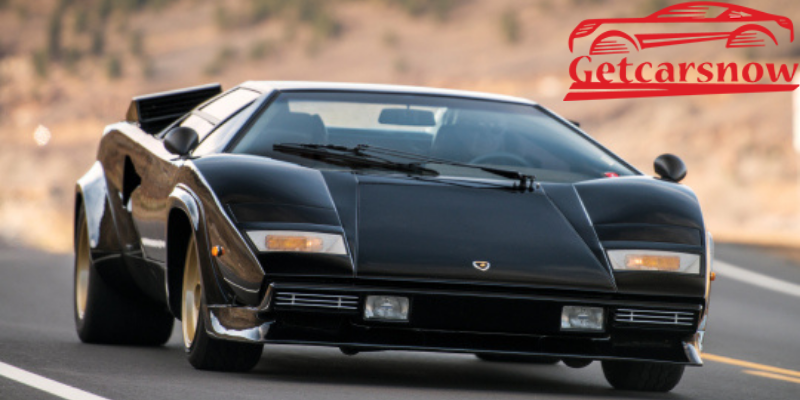 September 11, 2021

September 11, 2021
0 Comments
Ferruccio Lamborghini Biography – Legend Who Changed The World of Automobile
On 28th April 1891, Ferruccio Lamborghini was born. Ferruccio's parents were farmers, but he quickly realised he wanted to pursue a career in mechanics. He began to work on his father's tractor out of curiosity and enrolled at a school in Bologna.
During WWII, he joined the Italian Air Force and worked in the transport branch. In 1944, the British armed force took him as a prisoner of war. Who put him to work in their automotive department. Where he gained direct experience keeping automobiles on the road despite low parts supply.
After the war, he returned to his hometown. And began turning outdated war surplus material into much-needed tractors for the local farmers. The Lamborghini tractor business began in a modest garage, but the company quickly outgrew its space and had to relocate.
Origin of Ferruccio Lamborghini
Ferruccio had already begun tuning Fiat cars at this time. He built a Fiat Topolino for himself which is a success itself. And took it in the 1948 Mille Miglia race, but the car was caught in an accident. Ferruccio Lamborghini was able to start manufacturing tractors in 1949. Without any delay, the Lamborghini Trattori factory was established in the same year.
Ferruccio began hosting tractor pulls in his hometown to demonstrate the supremacy of his machines. And the Lamborghini tractors became known as the best in Italy.
He began work on this idea in late 1962, and by May 1963. He had already established 'Automobili Ferruccio Lamborghini,'. Purchasing a vast plot of land in Sant'Agata Bolognese. About 25 kilometres from Bologna, on which he planned to construct a new enormous and ultramodern plant. Also. He was able to build up the greatest facilities for his purpose because of the knowledge. He had obtained with his prior companies: a very functional structure that was unrivalled in its area at the time. The massive and well-lit centre building was adjacent to the office building. Allowing management to keep an eye on the production situation at all times.
Involvement with Automobile Industry
The official commencement of the 'Lamborghini Automobili' tale begins in 1963. Nonetheless, we must analyse the event's remote roots, which are Ferruccio Lamborghini's roots. This talented, impetuous, strong-willed Taurus. Who was born in 1916, was a pivotal figure in the company's founding and early stages of extraordinary history.
Automobili Lamborghini was founded in 1963 in Sant'Agata Bolognese, Italy, and unveiled its first automobile. The Lamborghini 350 GTV, a two-seater coupe powered by a V12 engine, the same year.
The company's emblem featured a bull, which was a nod to Ferruccio Lamborghini's zodiac sign of Taurus the bull. Several Lamborghini models are named after bulls or bullfighting. Including the Miura (named after Don Eduardo Miura, a fighting bull breeder). But, a mid-engine sports car gained Lamborghini an international following. A reputation for prestige and cutting-edge design when it was released in the mid-1960s.
End journey of Macchina Lamborghini
The company began to face financial issues in the early 1970s. Trattori, which exported over half of its tractor's manufacturing. Went into problems in early 1971 when South African cancelled all of its orders. A large order of tractors got being prepared for shipping in Genoa when Bolivia's new military government. Which had recently executed a successful coup d'état, cancelled it. Trattori's employees were unable to be laid off, placing the company under tremendous loss. He sold all of his stake in the company to a rival tractor manufacturer in 1972. The Lamborghini group as a whole soon found itself at financial risk.
In 1972, he made significant investments. However, To increase his factory's manufacturing capacity in order to fulfil a large order from South America. After learning that the order has been canceled. Lamborghini was compelled to sell a portion of his company in order to recoup some of the money invested. Georges-Henri Rossetti joined the firm the same year. So he sold his stake in the sports car company and retired to his vineyard.
Legacy
Tonino Lamborghini(his SON) paid tribute to his father a few years later when he hired Imola architect Diversi to design a kind of 'arch' to store just about everything.
A museum was built on the land of Lamborghini Calor in Dosso di Ferrara. And opened to the public on 13th May 1995. The Centro Polifunzionale Ferruccio Lamborghini was the name given to this project. And it was a huge success from the moment it opened its doors to the public. Approximately 4000 pilgrims visited this amazing space-like museum in 1997. Ferruccio Lamborghini's greatest industrial achievements. Including a huge number of tractors and some of the most spectacular cars ever created, are on display today. You can also read Best Sports Cars, Best Luxury Cars, Best Rocket League Cars.
Conclusion
Automobili Lamborghini changed hands multiple times until being purchased by Volkswagen in the late 1990s. Throughout its long history of existence, the Lamborghini brand has developed, contemplated and introduced a great diversity of concept cars. However, The business continued to produce high-performance vehicles such as the Murcielago and the Gallardo. Ferruccio Lamborghini died of breathing and heart issues on February 20, 1993, in Perugia, Italy, at the age of 76.