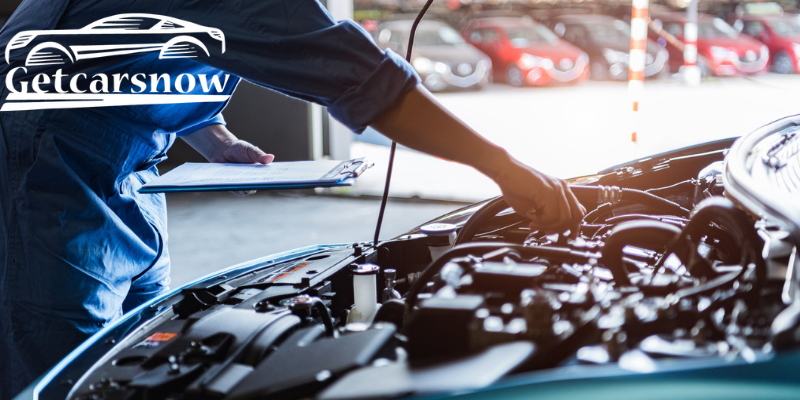 October 30, 2021

October 30, 2021
0 Comments
Ford Engine Maintenance Tips – Full information
The way you maintain your Ford engine defines your repairing cost. Also keeping your engine well maintained is a big part of car ownership and an important part of Ford Engine Maintenance Tips. As repairing costs are one of the basic things that come with car ownership. These failure parts also run away from the driver's notice and are very hard to predict. Also, proper and consistent maintenance of your engine can protect you from the expensive repair that may badly hit your pocket. Here are some Ford Engine Maintenance Tips for your help.
Table of Content-
Regular change of engine oil
Only Use genuine parts of Ford
Don't ignore the Recall
Seasonal Checklist
Constant maintenance of your engine
Conclusion
1- Regular change of engine oil
The best thing to protect your car from a big repair is to regularly change the engine oil. Also wearing and tearing of the engine parts is one of the unavoidable circumstances. That is definitely a factor in long-term driving conditions. These wear out parts of the engine make it very difficult for you as well as your family to get from one place to another and also badly affect the environment.
As in the long-term driving condition friction, heat, and normal running parts are also giving a constant strain to the moving parts of the engine. Also lubricating your engine through the engine oil helps to ensure that your car runs smoothly and prevents the engine parts from damaging themselves. However, you can also use Ford's genuine Oil-life monitoring system that will help you predict your oil change according to the way you drive the car. This is a really important part of Ford Engine Maintenance Tips.
2- Only Use genuine parts of Ford
Anytime in life, your vehicle will require a repair or the replacement of the engine parts. Also, it doesn't really matter whether you service your car by yourself or hire a mechanic. The best thing you can do is to follow the guideline of using the genuine OEM Ford parts. As you don't need to be worried about the performance and quality of the engine part. These parts are certified by Ford that not only gives a sense of satisfaction but also come with a standard warranty period.
Also, this is gonna fit your car perfectly and will not hurt your car much like any other company parts in your Ford vehicle. As if you buy a cheap engine part then you can not only lose your peace of mind. Also, you can go through a very expensive repair in the future. Some of these repairs may include replacing your whole engine and can also cost a significant amount of money from your pocket.
3- Don't ignore the Recall
Ford constantly checks for the engine and car design that can affect the customer driving experience. Also, reduce the chances of accidents that make the car a safe drive. Hence if you get any notice in your registered mail of an engine recall. Then you must be determined to make an appointment with the dealer's service center. The dealer will look for your car and ensure it works smoothly.
Also, many of the recalls generated by Ford are very easy fixes that will not waste too much time of yours. This also feels to be genuine and good advice as the company does not charge anything from your pocket. The dealer will do its best to perform the required action by your car and also get the car back to you as soon as possible. So that you may not get stressed out as you don't have your vehicle.
4- Seasonal Checklist
According to the change of season, you and your family need changes. Also, it is very important that your vehicle satisfies all your needs for which you have to create a seasonal checklist. Hence as the season changes, you should also evaluate the parts that you want to upgrade. It will help you to keep it handy in accordance with your season. There are some examples like the weight of the windshield wipers that can vary with the season. Also, you can upgrade the Antifreeze solution in the winter season and charge your air conditioner in the summer season. There are various types of upgrades that you can perform to your car's engine. Hence it is a genuine choice to have a seasonal change in your car. To make sure you are ready whatsoever be the weather.
5- Constant maintenance of your engine
Everyone knows how important it is to have proper maintenance of your vehicle. This is also one of the most effective tips that a person can give to someone. This also seems to be the backbone of the Ford Engine Maintenance Tips. However, the maintenance work also sounds to be very tempting as you will be busy with your car and family drives.
The thought of losing your car for a while is a very tempting job. Also, the cost that is associated with the maintenance of the engine parts makes it feel more ridiculous. However, giving your car some time for itself can also increase the life of your car to a very far extent. Your car can work smoothly even for a decade and also some years to come. Also, you must try to get your car repaired by a professional person that will guarantee you that you have put your money in a safe place. The professional person has many years of experience with him that makes him perfect in his job and also you can believe him.
Conclusion-
Repairing is a part of car ownership and can be very expensive if not predicted in time. Also, the maintenance of a car is a very important part of keeping the car healthy. Like its service period and other things that are present in this article. So, in this article, we have come with some tips to help you in maintaining your car engine. This will also help you from getting away from any expensive repairs in the future. We hope that information provided by us will be a boon for you. The article has all the information relating to Ford Engine Maintenance Tips. For further reading, you can go for the Ford F150 VIN decoder, Ford F150 Cam Phaser Replacement Cost, used Ford transmissions, and Ford EcoBoost Engine Problems.