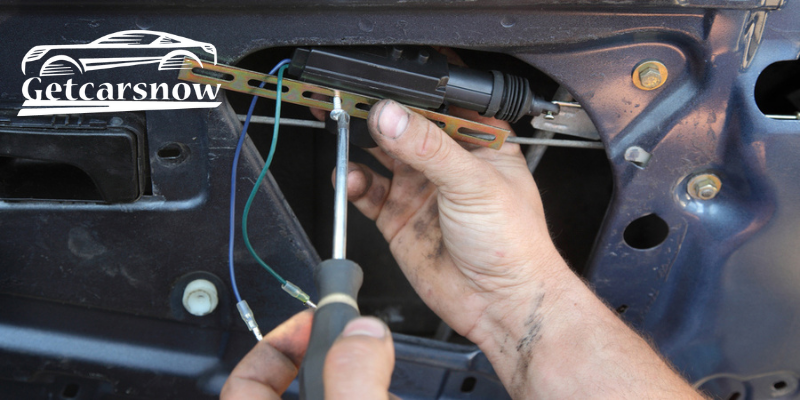 November 2, 2021

November 2, 2021
0 Comments
car door lock repair cost – Full information
The price of car door lock repair cost may differ according to your situation. Also, the price may fluctuate on the basis of your car model and Brand name associated with the car. It may also vary with the place where you purchased your vehicle. Also, your car lock consists of many different parts that work together and provide locking functionality to your car. This makes your lock an even complicated part and cost may also differ according to your part of malfunction. Hence the final cost of your repair is dependent on various factors and also can be very different in different situations. Also, any of the following problems may create issues like disengaging or engaging in the locking system and can soon need a major repair. If you think of replacing a part then repairing it then it can sound very expensive.
Table of Content-
Door Lock cylinder
Door Lock knobs/switches
Mechanism of door lock
Power Door Lock Actuator
How you can repair your Door lock
What really is a car door lock
1- Door Lock cylinder
This is a type of keyhole that is present in the door handle and plays an important part in defining your car door lock repair cost. Also, you can buy this thing in the market with two keys and a washer with a retainer clip that will be used in the installation. This comes into play when your car lock is hit or damaged by a collision. There is also a door lock kit through which you can assemble the door lock by yourself. It comes with additional wires and an installation guide.
The cost of buying a door lock kit may differ according to the piece. Also, the price can vary from somewhere around $10 to $350. However, most repairs can vary from $10 to $100.
2- Door Lock knobs/switches
Door Lock Knobs also play a vital role in defining your car door lock repair cost. This is used on the passenger side for locking or unlocking from inside the car. In old models, there is a pushing type of knob that is present near your windows. Also, in the new models, there is a switch through which you open the door, and is present just in touch with the door handle. However, these are not very pricey machines as it only costs about $3, and also the maximum they can cost you is $20. This part can be easily repaired by you without much headache.
3- Mechanism of door lock
This part keeps working behind your naked eyes and helps to Lock and unlock the door. Also, this takes input from the locking system of the car or your door handle to function according to your needs. This is located in a panel near the door. The cost for the repair can range anywhere from $30 to $750. However, it mostly costs anywhere in the range between $80 to $60. This type of car door lock repair cost can be performed by yourself or a showroom.
4- Power Door Lock Actuator
These are useful for power door locking mechanisms and are used for auto-opening or closing of the car doors. Also, this consists of many gears with a small motor and helps the rod to keep the lock-in a working state. This also performs the same action as manual pushing force in the knob to open the door rather than by itself. This is also present just behind your door panels. The cost of replacement of this part can range anywhere from $30 to a high margin of $1000. Also if you opt for a verified quality then the price range for you can start from $100, as this is an expensive part. An Actuator whose price is lower than this price may also not be a genuine part and may soon show some sign of failure in the future.
How you can repair your Door lock
You can repair malfunctioning of the door lock either in branded showrooms like Honda or Toyotas. The repair of your car depends on the level of failure and also the higher-end showroom of BMW, Audi, and others can charge you even more money than expected.
What really is a car door lock
The car companies use three types of locking mechanisms in the car. That is an automatic lock, manual lock, and a keyless entry system. There is also a helpful feature of a child lock: through this, you can lock the rear seats of the car. So that a child may not open the rear seats. This type of lock only allows opening the door from outside the car. This is also an important feature of the door locking system as it makes the rear locking system inactive.
However, there is also an upgrade in this key that is the only option to lock or unlock this mechanism. As children are now very smart to fool the system with a simple locking system. This feature is also very helpful in the police cars if the prisoner is getting some type of success in escaping.
The modern door lock is very efficient nowadays. As you can open the door with just a push of a button and also don't need to pull that without a grip knob out. They are also having a central or power door locking system. That allows opening all the doors with a single push of a button.
Conclusion-
The car lock is very vital to the car. There are many features in this nowadays. Also, the most well-known and loved feature that is available in the market is a keyless entry. That allows the rider to get inside the car without needing a key. This feature can be seen in the Tesla card or with a tesla mobile app. Through which a person can get inside the car without any key and also the car will unlock itself if you maintain some distance from the car. The above article contains all information relating to the car door lock repair cost. That can help and guide in coming out of this problem. For further reading, you can refer to Car Vacuums, Chevy Replacement Key Cost, door lock actuator, and Common Causes Of Engine Overheating.