Are you looking for a door lock actuator for your car? If yes then you have stepped in the right place. Getcarsnow deals with the best car parts In the whole USA.
Cars with power door locks. It is an electrical actuator that controls the door lock mechanism. In several vehicles, it is built into one assembly with the lock mechanism. As a result, the entire door lock assembly is often referred to as a door lock actuator.
Door lock actuator problem
There are many explanations why you need to replace a door lock actuator. One of the door lock actuators will sometimes stop working entirely. When power door locks are locked or unlocked, in certain cars it becomes noisy and makes a squeaking or clicking noise.
If the electric motor or mechanism inside the actuator wears out, the door lock will lock or unlock slowly or only work occasionally. A failed actuator in some cars may lock but not unlock, or vice versa. The problem with a d actuator is usually limited to just one door.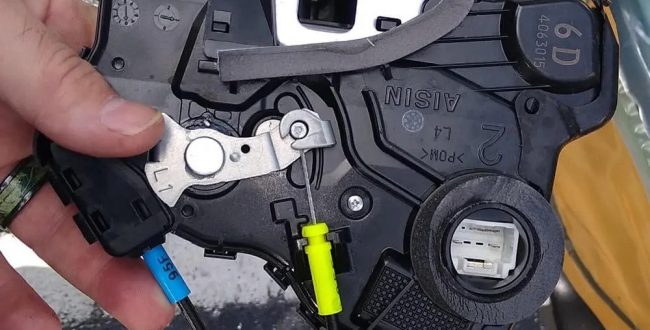 How Does Door Lock Actuator work?
The locking feature of manual locks is controlled by pushing or pulling on the door lock. This controls a set of rods that slide back and forth, opening and closing the door latch's locking mechanism. The technique is slightly different on a vehicle with electric locks. When you push the unlock button on the remote key, it sends a signal to the car's receiver. A small electric motor is driven by this, and it spins a set of gears that drive the locking rod.
Although electric locks are easy, the remote battery, as well as the solenoid and plastic gears within the lock actuators, are their weak points. Consider an older car where the door panels, plastic trim, and dashboard had dried out and depreciated. Over time, older plastic formulations produced plastic rot. These plastics couldn't handle extremes in temperature or UV rays, and the plastic parts in door-lock assemblies also followed suit, becoming brittle and fragile with age.
In fact, there are many methods for opening car doors with door lock actuators, including:
Door lock actuator repair cost
The average repair cost of the lock actuator is approx between $285 and $329 and the Labour costs are expected approx between $88 and $112 while the value of parts is between $195 and $217.
| | |
| --- | --- |
| Product name  | Door lock actuator  |
| Material  | Stainless steel  |
| Backset | 60/70mm adjustable backset |
| Latch  | Zinc alloy latch  |
| Packaging  | Neutral packaging |
| Used for | For FORD Glaxy MONDEO MK4 |
| Condition  | New |
| Warranty  | 12 months  |
| Application  | Automobile body parts |
| size | 28.5*16.7*14.1 Inner box |
If you are thinking to buy a Door lock actuator you should clearly go for Getcarsnow. Because we provide best and reliable service. Getcarsnow is trusted by thousand's of people and is famous in the entire USA. We've satisfied our customers by providing them with the best deals. And we do offer used engines and used transmissions.
We assure you that we will provide you-