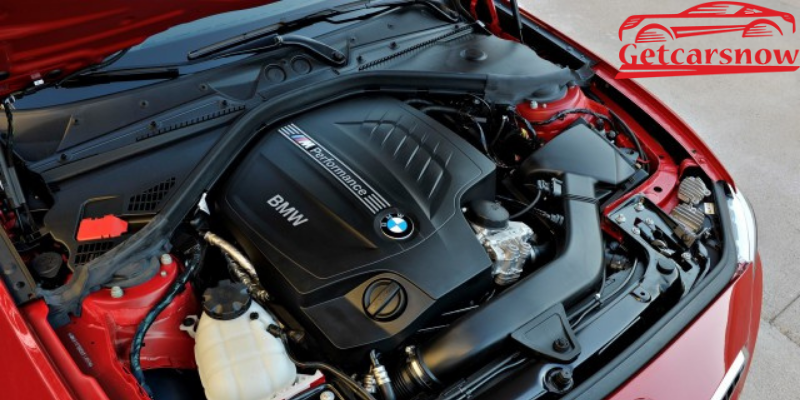 October 7, 2021

October 7, 2021
0 Comments
BMW M235i Engine – Complete Guide
BMW is a major car brand in the automotive industry. Moreover, it is hugely popular for its world-class luxury, adherence to the highest standards, and high-performance cars. Also, BMW is on top of every major car's list in the automobile market. This is mainly due to its car engines that have great power. One of these powerful engines is the BMW M235i Engine.
The smooth performance of the M235i results in high fuel efficiency. So we will discuss the BMW M235i engine here, one of the most efficient engines from BMW. This information will help you make informed decisions about this new generation BMW engine.
Table of Contents:
Full Specifications of BMW M235i Engine
The economy of Fuel and Performance
BMW M235i Engine Maintenance
Conclusion
Full Specifications of BMW M235i Engine
BMW M235i is a 321bhp straight-six turbo engine that has a standard six-speed manual transmission. Moreover, peak power develops at 5,800 rpm, along with a torque of 332 lb.-ft. available from 1,300 rpm. The optional eight-speed automatic transmission from BMW is particularly good. Also, the power of force transmits to the road through a rear-wheel-drive (RWD) with a 6-speed transmission. The following specifications of the BMW 235i make it unique in its own way.
Numbers of cylinder = 6 Inline 
Fuel type = Petrol
Fuel System = Direct Inject
Engine size/Displacement/Engine capacity = 2979 cm3/181.8 cu-in
Bore x Stroke  = 84 x 89.6 mm/3.31 x 3.5 inches
The number of valves = 24 Valves
Aspiration = Turbo & Intercooler
Compression Ratio = 10.2
Maximum power/Output/Horsepower = 326 PS/322 bhp/240 kW at 5800-6000 rpm
Maximum torque = 450 Nm/331 lb.ft at 1300-4500 rpm
Drive wheels/Traction/Drivetrain = RWD
Transmission Gearbox = Manual with 6 speed
Let us now look at the fuel economy and performance of the BMW M235i Engine.
The economy of Fuel and Performance
Let us now look at the fuel economy and performance of the BMW M235i Engine.
Fuel Consume/Economy = 8.1 L / 100km
Fuel Consumption orEconomy on Open road = 6.4 L / 100km
The Consumption of Fuel or Economy in City = 10.9 L / 100km
Range = 641 Km/398 miles
Fuel Tank Capacity = 52 L / 13.7 US gallons
CO2 emissions  = 189 g/Km 
Emissions of CO2 (tons) = 7.7
Range at city / highway(miles) = 275 / 412
Topmost Speed = 250 km / h and 155 Mph
Acceleration limit 0-100 km/h (0-62 mph) = 5.0 s
This fuel economy and performance of the M235i engine helps in better mileage. In addition, it helps in the long run of the BMW car. Now let us see how proper maintenance can be done for this engine.
BMW M235i Engine Maintenance
The BMW M235i engine is an essential part of your car. Moreover, regular maintenance is essential to keep the engine running efficiently. Sometimes complete replacement is essential, specifically when there is improper maintenance. In addition, there are a couple of important things to do to help with the maintenance work. Some of them are as follows.
Changing Engine Oil
The engine oil in your car should be changed after certain kilometers in accordance with BMW guidelines. Also, to change the engine oil, you should follow the BMW maintenance schedule.
Fixing up Leakage of Oil of Engine
Finding and repairing the engine oil leak in the BMW M235i Engine should be done immediately. If you don't do it in a timely manner, it can lead to further problems.
The issue with the Light of the Check engine
Get a complete checkup of your car when the check engine light is on. Moreover, the root cause of the issue has to be resolved timely.
Changing the Timing belt
The timing belt also needs to be changed when wear and tear happens. Through timely replacement, the engine can last even longer.
BMW M235i Engine Coolant
The M235i engine has a unique coolant chamber that keeps the temperature inside low. Since the combustion process takes place at a high temperature, engine parts wear off. Moreover, to correct this problem, the car's engine coolant requires periodic maintenance.
Removal of Dirt
The engine must be cleaned thoroughly due to the combustion in the chamber. In addition, other eroded parts of the X6 M engine contribute to deposits. Also, it is very important from a maintenance point of view as it greatly affects the performance of the car.
Conclusion
In conclusion, the BMW M235i engine is a great and reliable automotive engine for your BMW car. We've discussed its complete specs, fuel economy with performance. In addition, we discussed its maintenance schedule. If you properly follow the BMW schedule for maintenance, you can prevent many of the problems.
Hope from all this you have got all the required information about the M235i. For similar such interest readings, you can refer to the BMW Active Hybrid 5 Engine, BMW 840i Engine Model. That was all about the BMW 235i Engine.