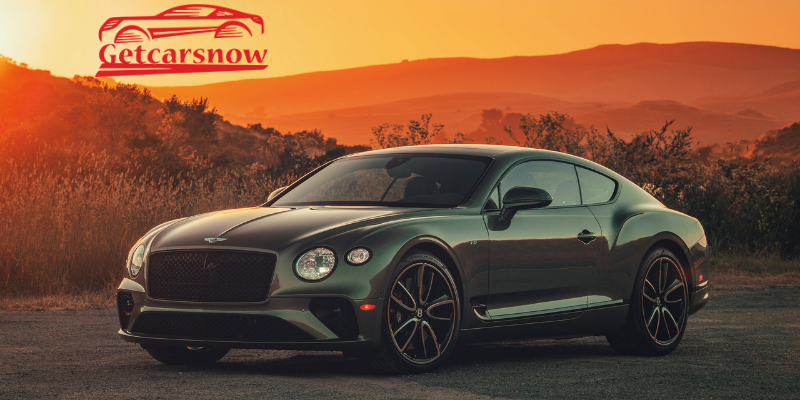 September 28, 2021

September 28, 2021
0 Comments
Top 10 best Grand Tourers
The best Grand Tourers drives with a lot of thrill and comfort. These cars have the ability to cruise around the continent. That is what we want a proper GT car to have, As a proper GT car must be comfortable as a limousine to drive around the hills. It should also be sharp enough to go through the curves like a sports car. Here is a list of the top 10 best grand tourers that you would love to own in your garage. 
Table of Content-
Bentley Continental GT V8
Mercedes-AMG S63 coupe
Lexus LC500
Mercedes Benz CLS
Genesis X concept
Porsche Toucan
Ferrari Roma
Bentley Flying Spur
Panamera sport Turismo Turbo
Tesla Model S
Conclusion
1- Bentley Continental GT V8
This is a masterpiece in the Bentley lineup. The Continental has gone through a facelift in 2020. There are many cars in the market that try to match the emotion of driving as the Continent has but only a few succeed. Its chassis is full of new technology like all-wheel drive, traction control, and all-wheel steering control. It now has a more powerful w12 six-cylinder TSI engine. That can generate a power of 659 horsepower with a torque-speed of 664 pound-feet.
2- Mercedes-AMG S63 coupe
The S63 coupe is the best class for the all-out cruise. Also, its all-around performance comes at expense of the sportier drive. The S63 coupe has the power to boast at a high speed. It has a powerful 4-liter twin-turbocharged V8 engine and is similar to the AMG GT C engine. It is a very powerful engine because it can generate a power of 604 bhp with a torque-speed of 664lb-ft. The S63 can cruise from zero to 62mph in just 4.2 seconds and so the top speed of the S63 coupe is 186mph.
3- Lexus LC500
Anyone can become a fan of the Lexus because of its design. Its predator-style mouth, tall window line and unique lights give the LC500 its gorgeous looks. As it looks, LC500 is more fun and natural to drive mainly because of its 5 liters naturally aspirated V8 engine. That not only makes the car run fast but can generate a power of 470bhp. It has a quick response with respect to the driver's input. Which makes it feel sportier and agile. It has a torque-speed of 398lb-ft and reaches a maximum torque of 4800rpm.  
4- Mercedes Benz CLS
The Mercedes new hybrid with an amazing body style looks gorgeous. Also, Mercedes has worked enough on the car after the CLS launch in 2004. The engine of the CLS includes a six-cylinder turbo diesel with an all four-wheel drive. Which gives the CLS its original texture and taste. Its chassis is able to isolate the car from noise very well.
5- Genesis X concept
The X concept has its traditional looks like its elongated hood with a short tail. Also, its design is somewhat similar to Genesis's other production cars. The Korean brand Genesis can easily satisfy your passion for GT cruising. The large and aggressive grills of the concept have a three-dimension matrix-like pattern. This car also has a large industrial wheel.
6- Porsche Toucan
The Porche new-generation EV gives a strong fight to the tesla's model s plaid. Although Tesla has modified the range and straight-line performance of its vehicle. The Toucan is an EV that is made for drivers. Which offers very easy handling to the rider. The range and acceleration value of the Toucan are not as good as the Tesla model s. Its drive and body control are even better than the Panamera.
7- Ferrari Roma
The Ferrari Roma is the company's most recent design that is built in the style of "new sweet life". As it has the Ferrari's iconic style and looks with cutting-edge technology, aerodynamics, and an improved interior. It has a 3.9 liters turbocharged V8 engine. Also, it is able to produce a power of 620 horsepower with a torque-speed of 561 pound-feet. It has a space for four people.
8- Bentley Flying Spur
The Flying spur does not come bunged with modern-day car interior technologies but it is far away from other cars. The Flying spur is so successful because of its twin-turbocharged W12 engine. Which is capable of generating a power of 626 bhp with a torque-speed of 664 lb-ft. It can reach a speed of 60mph from zero in just 3.7seconds and has a top speed of 207mph.
9- Panamera sport Turismo Turbo
The Panamera is one of the best sports cars that are available in the market. It is not applicable for Panamera to shout about its excellent features. The size of the Panamera may sound to be big but it can control its mass through its air suspension technology. The Panamera has a nice build quality and it's very difficult to find a car that can go miles in that luxury.
10- Tesla Model S
The EV gives the longest mileage range in the electric car segment and is best suited for a long-distance trip. The model s can offer a range of 400+ miles in a single charge but if you opt for model s plaid then it can go up to 500 miles. Also, its supercharge network is built in such a way that drivers do not need to worry much about running out of battery. The plaid can generate a power of 1000bhp through its three electric motors. It can further reach a speed of 62mph from zero in just about 2seconds. Which is a really good pick-up speed.
Conclusion-
It does not matter whether you are on a nice road trip or just having a holiday vacation the GT is the perfect ride for the trip. The best Grand Tourers is basically a sports car that is meant for high-speed driving and cruising on a long road trip. They are embedded with all the luxury features to offer a comfortable ride to the driver, family, or friends. Nothing can be more enjoyable than the GT road trip. As the price of GT is also very high and even varies differently for each and every vehicle.  You may also have an interest in the Top 10 Car Brands