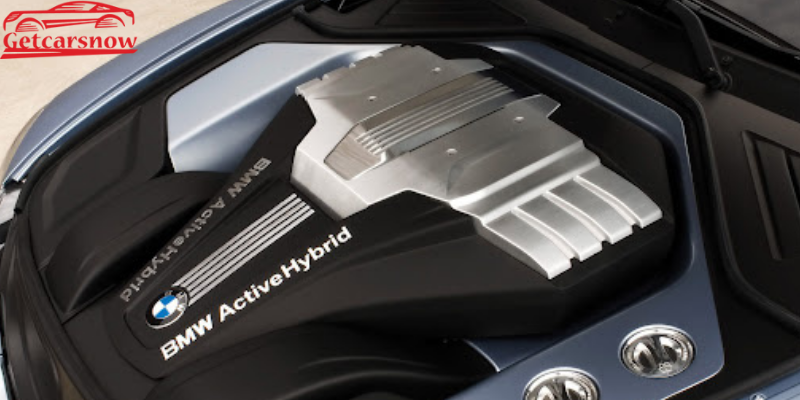 August 27, 2021

August 27, 2021
0 Comments
BMW Active Hybrid 5 Engine – Full Guide
BMW is a multinational automotive company that manufactures luxury cars and motorcycles. BMW Active Hybrid 5 takes the development of hybrid drive systems to the next level. There is an enhancement in both efficiency and driving pleasure. BMW is completely dominating the market with highly powerful engines and maximum power.
One of the main reasons behind the success of any car company is engine manufacturing. The Active Hybrid 5 engine is one strong engine among the strongest engines of BMW. Let's discuss the BMW Active Hybrid 5 Engine in detail with its specifications, models, and strengths. Having all this information will help you in making informed decisions related to this spectacular engine from BMW.
Table of Contents
BMW Hybrid 5 Engine Full Specifications
Why is the BMW Hybrid 5 Engine so powerful?
Common Issues with BMW Hybrid 5 Engine
BMW Active Hybrid 5 Engine Maintenance
BMW Hybrid 5 Engine Full Specifications
The BMW Hybrid 5 Engine has unique specifications that differentiate it from other similar engines. These unique specifications make it the best amongst the rest in this segment. The main specifications are:
– A turbocharged 3.0-liter hybrid I-6
– Total system output of 335 hp
– Torque produced is 54 bhp and 150 lb-ft
– Electric-only mode for supporting speeds of up to 38mph
– Full balance between power output and CO2 emissions
– Higher electric driving experience
– Coasting mode is active at up to 100 mph
– Efficient power management
– E-boost function for dynamic acceleration
– Stationary climate control
All the above specifications give the BMW ActiveHybrid 5 a solid performance with fuel economy and a comfortable drive experience. Let us now have more insight on why the BMW hybrid 5 engine is so powerful. We will specifically discuss various factors for it.
Why is the BMW Hybrid 5 Engine so powerful?
A full blend of power is transferred to the wheels from drive systems by the eight-speed automatic gearbox of the BMW Hybrid 5 Engine. The BMW ActiveHybrid 5 boasts not only a strong performance but also an improvement in fuel economy over other engines in the same segment. The BMW ActiveHybrid 5 has a hybrid start-stop function. All the hybrid-specific components of the drive technology and energy management systems are developed for use in the BMW ActiveHybrid 5.
The Engine provides a convincing demonstration of the BMW Active Hybrid technology. All the new hybrid components last for the entire life of the engine. Although it's powerful yet it too has similar issues that other engines have. We will discuss each of them so that we can identify these on time and fix the problem.
Common Issues with BMW Hybrid 5 Engine
There are some common Issues in BMW Hybrid 5 Engine despite being powerful,fuel-efficient, and cost-effective. These issues are common to most hybrids as well as standard engines. Knowing about them helps in preventing it from happening too. Let us explore each of them.
Weak Batteries
Hybrid car batteries are a bit weaker than standard car batteries. Replacing a hybrid car's battery is costlier than replacing a standard one. When the battery shows signs of replacement it needs to be done immediately.
Oxygen Sensors
Oxygen sensors monitor the amount of unburned oxygen in both standard and hybrid versions. Replacing oxygen sensors is a costly repair for hybrid engine models. When there is no other option this needs to be done.
Catalytic Converter
Replacing the catalytic converter whether hybrid or not can be costly depending on the specific vehicle. Replacement in hybrid vehicles is an even more costly repair. Sometimes it becomes difficult to avoid this cost.
Emissions System Problem
Hybrid engines also face issues with leaks and failure of the emissions. This system controls emissions and requires replacement when valves fail. In the long term, this also is costly for a BMW active Hybrid 5 engine.
Low Mileage
Hybrid cars use energy to recharge batteries. The batteries do not recharge when a lot of time is spent cruising without a stop. This results in low highway gas mileage. When the mileage becomes too low it indicates an issue with the engine.
To prevent the above-mentioned issues the maintenance of the BMW Active Hybrid 5 engine needs to be carried out on a regular basis. By following proper maintenance most of these issues can be prevented altogether. Also, the average cost of maintenance is decreased when specific engine care is followed.
BMW Active Hybrid 5 Engine Maintenance
The active Hybrid 5 engine is an important component of the car. To keep the engine efficient proper maintenance is a must. There are times when it needs to be replaced. The BMW Hybrid 5 engine needs regular maintenance and replacement when something goes wrong.
There are some useful points that will help you in maintaining your BMW Active Hybrid 5 engine to avoid any problems in the long run.
Change of Engine oil
After some specific miles, engine oil needs to change. The vehicle owner has to follow the BMW maintenance schedule.
Leakage of engine oil
The identification of leakage in BMW Active Hybrid 5 needs to be done and fixed immediately.
Check engine light problem
When check engine light glows it is recommended to get it checked immediately. The main cause of the problem needs to be fixed immediately.
Changing Timing belt
The timing belt needs to be replaced for wear and tear. Changing it timely protects the engine altogether.
Conclusion
To conclude we have discussed the full specifications of the BMW Active Hybrid 5 Engine. We also discussed why it is stronger than any of the engines in the same segment. Lastly, the engine maintenance tips listed above can help in keeping the health of the engine in check and making sure that it runs smoothly in the long run.
Hope all this information has given full insight into the BMW Active Hybrid 5 Engine. This enables you to have the latest information related to the engine and use this information whenever required. You can also read Used BMW Engines, BMW Active Hybrid 7 Engine, BMW M6 Engine