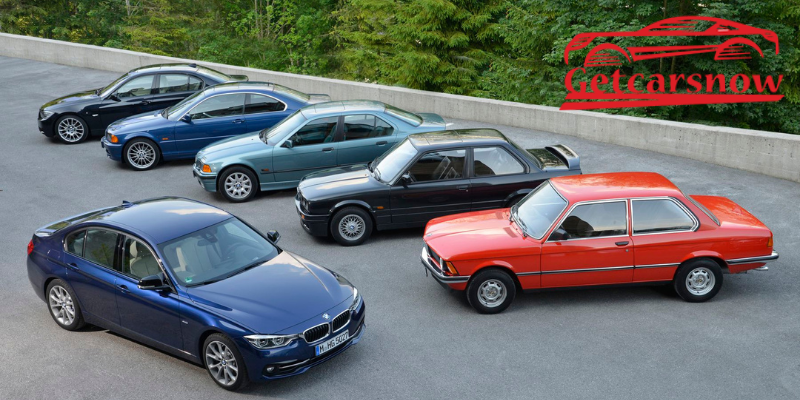 October 12, 2021

October 12, 2021
0 Comments
Used Buying Guide – Which BMW 3 Series Should You Buy Today?
BMW has proven itself as a leader in the automobile industry. Moreover, its BMW 3 Series consists of some of the top-class cars. The smooth handling and effortless acceleration of these sedans ensure driving pleasure. The spacious rooms enable the Series 3 to satisfy families. Although the latest model looks more modern, this car still has some distinctive BMW styling elements. Sporty, elegant, and noble – only three reasons why you always promised yourself a BMW 3 Series. Be it the entry-level cars or the one-of-a-kind sports sedans, the BMW 3 Series will always inspire you. The newer models available between 2000 and 2021 are the best-rated vehicles in their class segment. So the question is which Used BMW 3 series should you buy? Let's find out and get all relevant details here.
Top 3 Reasons to Buy Used BMW 3 Series car:
Solid Performance
The 3 series is known as an excellent material handler with solid performance. The balanced weight distribution and the rear wheel contribute to an attractive driving experience, while the six-cylinder engines are responsive and powerful. The 335i models are capable of reaching 60 mph in about five seconds, while even the 328i models are fun, hitting the 60 mph mark in about six and a half seconds.
All-weather capability
Since almost all variants of the 3-series are available with all-wheel drive, BMW's entry-level model in the luxury class is equipped for many different road and weather conditions.
Luxury
The 3 Series is still a luxury car and can have leather seats, wood paneling, navigation, and other nice touches. It also has the classic executive look without it having to be boring.
Best BMW Used Cars:
BMW 3 Series has always been in demand. From 2005 we have the E90, in which the Series 3 was bigger, but not more beautiful. It was still fast, so a real Series 3rd with two turbos and 300bhp. BMW's modern model name 328i is a four-turbo, but it's still very fast and 40 mpg. In the E30 era, a 325iX had an all-wheel drive, which officially returned with the xDrive. There are even hybrids. Series 3 has done the seemingly impossible and remains relevant and desirable, and not just as a new purchase. With each generation, older models are valued even more. Let us explore more about the different BMW 3 series cars so that you have full information about each of them.
E21 (1975 to 1982)
Rust killed most of them. Even those who don't look rusty will still have it. If it's not restored, the suspension will rock, and an exploding engine and screeching gearbox are the least of your worries. You can still get a decent manual for $11500, but actually, any E21 that isn't rusty is a bonus. The cars are better than expected. The 316 isn't special, but it's cute and simple enough.
E30 (1983 to 1992)
The big problem in any 1980s car is always going to be rot and these can be rotting just about anywhere. What you don't want are oil leaks or signs of overheating that could warp your head and burst a seal. They're all great from the 320i to the short-lived 323i to the 325i. Prices are rising, but a 1991 325i Sport is still a reality at $16,000 which looks like a bargain.
E36 (1992 to 1999)
These can look pretty shabby and a little neglected and of course rust can also occur. Timing chains have been standard since 1994, but that doesn't mean you are safe from disaster as the tensioner can fail. The main reason to go for an E36 is that the M3 versions are still real money. Without trying too hard, look for the relatively rare four-door with the thrilling engine and feel like you're winning for just $13500.
E46 (1999 to 2006)
Most buyers opted for diesel at this point, and in fact, the 320d, in particular, had many problems. Turbos could fail and bearings could wear out prematurely. It's not immune to rust, and the front fins appear to rot at first. The 330i is an altM3 rocket. In the handy touring format, a 2002 330i Sport with 99,000 miles costs $6800.
E90 (2005 to 2011)
Modern BMW has modern issues like clogged DPF filters that are becoming more common. So always keep an eye out for a blowing turbodiesel. The distribution chain can fail if service has been overlooked even a little. The wheels were prone to cracking on run-flats. Although they should have been replaced by now. Skip the hassle and get a 2010 325i convertible with 60,000 miles for $14,000.
F30 (2011 to 2019)
The general perception among the BMW car owners is that this is the most reliable 3 Series. Although it doesn't necessarily feel as solid as some of the older ones. Its 19,000-mile service intervals may mean a bit of carelessness, but the timing chain is no longer a problem. So let's look ahead and get a hybrid in the form of the 330e, a 12,000-mile 2016 costs around $25,500.
Conclusion
Although there are some newcomers on the market, the BMW 3 Series will remain among the best-selling cars in the segment. Drivers who want a sportier luxury car can't go wrong with the new 3 Series. The basic 3 Series can also deliver entertaining driving. However, acceleration and handling will be particularly good on the powerful 340i. A spacious back seat gives you more reason to like this little luxury sedan. Before you buy a Used BMW 3 Series, be sure to check it thoroughly. Keep in mind that adding options can drive up the cost of the car. BMW Interior and Exterior Accessories can help you to get other accessories. Hope you find value in the information provided here.
You can also refer Top 11 strongest engines of BMW to know about other powerful engines from BMW.