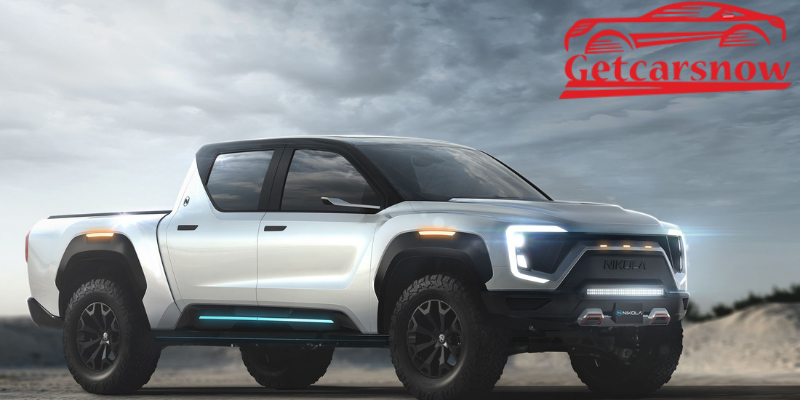 October 14, 2021

October 14, 2021
0 Comments
Top 10 Best Pickup Trucks
Pickup trucks have been around for more than a century. It was originally designed to transport luggage only. But today the leading manufacturers have taken it a step further and combined the same load-carrying pickup truck with a conforming and best-in-class inside, as well as a punch of torque in the pickup truck's performance. Here we will be discussing the Top 10 Best Pickup Trucks in the world currently selling and have the best in class performance. 
Honda Ridgeline
The Honda Ridgeline 2021 is a one-size-fits-all replacement for conventional pickup trucks. While the Ridgeline doesn't offer an off-road variant or a diesel engine. Traditional body-on-frame pickups that provide sufficient towing and capable off-roading have been oversaturating in this sector of mid-size vehicles. Traditional body-on-frame pickups that provide sufficient towing and capable off-roading have been oversaturating in this sector of mid-size vehicles.
The Honda Ridgeline comes with a 3.5-liter V-6 engine that produces 280 horsepower and 262 pound-feet of torque, as well as a nine-speed automated transmission and standard all-wheel drive. When you ask for heavy acceleration, the engine seems smooth, and the throttle response is very responsive. In terms of utility and comfort, the Ridgeline's interior is unrivaled in its class.
Chevrolet Colorado
The 2022 Chevrolet Colorado is ideal for those who desire the mobility of a classic pickup truck without the drawbacks of a full-size vehicle. A lack of driver-assistance technology offsets the 2022 Colorado's comfortable driving posture and sophisticated infotainment system. Colorado's engine lineup includes a basic four-cylinder with a six-speed automatic gearbox, a powerful 308-hp 3.6-liter V-6 that comes with an eight-speed automatic, and a powerful 369 of torque 2.8-liter diesel 4 -cylinder. The V-6 and diesel engines are best for Colorado, but the standard 2.5-liter four-cylinder is sluggish and cranky.
GMC Canyon
The GMC Canyon is ideal for those looking for some of the features of a full-size pickup truck in a mid-size vehicle. The base engine in the GMC Canyon is a 2.5-liter four-cylinder. A standard 308-hp 3.6-liter V-6 engine with an eight-speed automatic transmission is standard on higher versions. Not only does the V-6 feature cylinder deactivation to save gasoline, but it also has a turbocharger. The Canyon's four-cylinder gas engine gets up to 19 mpg in the city and 25 mpg on the interstate. The Canyon's interior design is functional rather than flashy. It has an upright instrument panel configuration with easily accessible controls.
Jeep Gladiator
Jeep Gladiator is popular among people who are looking for a mid-size pickup truck and Jeep did an excellent job designing it. It has a larger wheelbase, which helps it travel more smoothly offroad. The Gladiator is charge by a 3.6-liter V-6 engine that generates 285 horsepower and 260 lb-ft of torque and is mated to either a six-speed manual or an eight-speed automatic transmission. It does have a diesel 3. 0-liter V6 engine developing 260 horsepower and 442 torque. The automatic transmission improves the projected city mpg to 16 and reduces the highway mpg to 22. The Gladiator features the same upright dashboard as the preceding versions.
RAM 1500
RAM 1500 is now one of the most popular models on the market, and it outperforms other pick-up trucks. A sporty G/T package in the truck is one of the latest additions to the range. The RAM 1500 is available with V-6 and V-8 gasoline engines. All of which are pairing to an eight-speed automatic gearbox for seamless shifting. A 48-volt hybrid system aids both engines. However, the 5.7-liter Hemi V-8 may be ordered without electric assistance. The rear suspension, which employs standard coil springs or optional air springs, gives the Ram 1500 a smooth ride. With hybridized V-6 and V-8 engines and a diesel option. It can get up to 20 mpg in the city and 26 mpg on the highway.
Ford F-150
The Ford F-150 is available with six different powertrains, including a hybrid for the first time, three different cab layouts, and both long and short bed lengths. The F-150 comes in a variety of body types and bed lengths. The XLT work truck is a step up from the XL work truck. A 290-hp 3.3-liter V-6 engine, 400-hp 5.0-liter V-8 engine, 325-hp twin-turbocharged 2.7-liter V-6 engine. 400-hp twin-turbocharged 3.5-liter V-6 engine is among the engines offered for the F-150. The turbocharged 2.7-liter V-6 engine in the F-150 can get up to 20 mpg in the city and 26 mpg on the highway.
Ford Super Duty
The Ford Super Duty is one of the most powerful heavy-duty trucks on the market, and it outperforms the competition. New infotainment capabilities, new exterior, and interior color options, and a new aesthetic package have all been added to the Super Duty range. The F-250 and F-350 come with a 6.2.0-liter V8 engine that provides 385 horsepower and 430 torque. While a six-speed automatic transmission is standard, most Super Duties have a 10-speed automatic transmission. All powertrains may be ordered with rear- or four-wheel drive, and all versions can be upgraded with more powerful engines. The Super Duty's maximum towing and payload capacity ranges from 27,000 lbs to 37,000 lbs.
Toyota Tundra
Toyota Tundra is one of the Pickup trucks which provides coil springs in the back which provides a better ride and handling than others. Only a twin-turbo V-6 and a 10-speed automatic gearbox are available. The base model of the Tundra produces 389 horsepower and 479 torque. The hybrid model of Tundra has an electric motor built into the gearbox, allowing for a full-electric drive at low speeds. The engine produces a total of 437 horsepower and 583 torque. Tundra has a broad, smooth central piece that joins the door panels and a hefty dashboard with noticeable air vents.
RAM 3500
RAM 3500 has unparalleled riding quality and luxurious choices which set it apart from competing for heavy-duty trucks. RAM's maximum towing and engine torque statistics are enormous, and they can tow up to 37,100 pounds. There are three engines available. The engine in all the models is a 6.4-liter V8 with 410 horsepower and 429 torque. It is mated with a superb eight-speed automatic transmission. The 3500's 400-hp high-output variant produces 1075 of torque. Both engines are of a six-speed automatic gearbox, but their diesel has 10-speed transmissions.
Tesla Cybertruck
Tesla Cybertruck possesses all of the necessary capabilities to compete with the market's current pick-up trucks. It features a stainless steel body that is dent-free. Not one, not two, but three electric motors are available for the Cybertruck. The two- and three-motor versions feature all-wheel drive, while the single-motor vehicle has rear-wheel drive. The Cybertruck can go from 0 to 60 mph in 6.5 seconds and reach a peak speed of 110 mph. According to reports, the dual-motor Cybertruck would hit 60 mph in 4.5 seconds and achieve a peak speed of 120 mph.
Conclusion
We have discussed the top 10 Best Pickup Trucks which are currently selling. All of the vehicles were built by the greatest designers and manufacturers. They've done an excellent job of combining power and design in a pickup truck. These trucks have a huge load carrying capability, capable of transporting up to 37000 pounds at a time. They're designed in such a way, that individuals may use them for long travels as well.