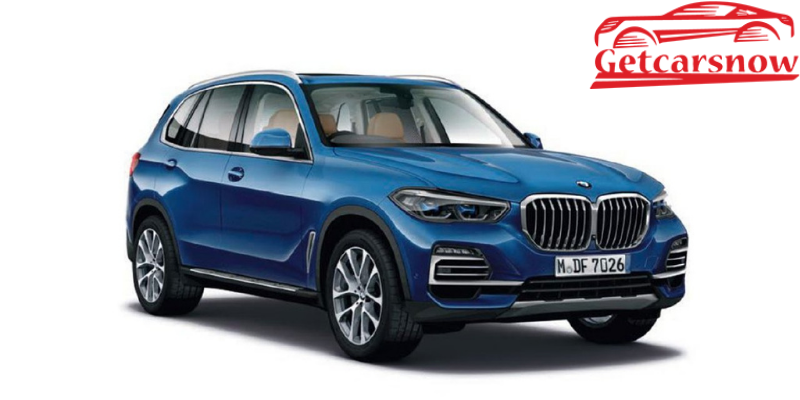 September 24, 2021

September 24, 2021
0 Comments
BMW X5 Engine – Complete Information
The BMW X5 engine is a powerful unit that lives up to the model's performance reputation. The engine transmits power to all four wheels using one of the finest eight-speed automatic transmissions available. The BMW X5 M is the first car to have BMW's xDrive all-wheel-drive system. The V8 M TwinPower Turbo engine with an amazing twin-turbocharged 4.4-liter V8 generating 547 bhp (408 kW; 555 PS) at 5,750 rpm and peak torque of 501.2 lb-ft accessible between 1,500 and 5,650 rpm. 
The standard engine has enough power for your everyday commute, while the plug-in hybrid version has the same power but is more fuel-efficient. The M50i takes 4.1 seconds to accelerate from 0 to 60 mph, whereas the X5 M takes only 3.8 seconds. All gearboxes work nicely with the automatic gearbox. The BMW X5 is presently offered in two engine options: petrol and diesel. The 2998 cc Diesel engine produces 261.49bhp and 620Nm of torque at 1500–2500rpm. The 2993cc Petrol engine produces 335.25bhp and 450Nm of torque between 1500 and 5200rpm. The BMW X5 is only available with an automatic gearbox.
Table of Content
BMW X5 Petrol Engine
Plug-in Hybrid Engine
Problem With BMW X5 Engine
Conclusion
BMW X5 Diesel Engine
Although diesel sales are not good sales as compared to petrol ones, BMW's superb straight-six diesel is expected to continue persuading owners to choose Diesel for a few more years. Despite being the most affordable model, the xDrive30d is the favorite of all. The 3.0-liter diesel engine has moderate hybrid assistance, with a 48-volt starter-generator that boosts output by 11bhp to aid acceleration. It has 282 horsepower and accelerates from 0 to 62 mph in 6.1 seconds, with a peak speed of 143 mph. It's fast enough to easily pass slower traffic and feels adaptable and calm on the highway very easily.
The 335bhp xDrive 40d, which utilizes a modified version of the same 3.0-liter engine, stands in the center of the diesel engine range. It's also the only other X5 with mild-hybrid power, with a 0-62 mph time of 5.5 seconds and a peak speed of 152 mph. This engine is the quickest and most powerful diesel, with four turbochargers extracting 395bhp from the same 3.0-liter diesel. It's a complicated engineering marvel, with a 5.2-second 0-60 mph time and a peak speed of 155 mph.
BMW X5 Petrol Engine
The 3.0-liter straight-six engine found in the xDrive40i is a great choice for people looking for a petrol variant. It boasts 335bhp and is turbocharged, much like the diesel, to increase performance and economy. It takes 5.7 seconds to accelerate from 0-62 mph and has a top speed of 151 mph, putting it in the middle of the two types of diesel engines present.
A more powerful twin-turbocharged V8 petrol engine in the M50i variant kicks things up a level. The engine, which produces 523bhp, allows the car to reach incredible speeds, with a 0-62mph time of under 4.3 seconds and a peak speed of 155mph. While the M50i is fast for a big SUV, the X5 M is on a far different level. It has a modified version of the same twin-turbocharged 4.4-liter V8 engine that produces 617bhp and accelerates from 0 to 62mph in 3.8 seconds. It has a peak speed of 180 miles per hour. It sounds amazing, and the acceleration is also outstanding.
Plug-in Hybrid Engine
The xDrive45e plug-in hybrid utilizes the same 3.0-liter straight-six petrol engine as the xDrive40i but adds an electric motor and battery pack for a total of 389 horsepower. Due to the increased weight, the time from zero to sixty-six miles per hour climbs to 5.6 seconds. you can also read BMW Active Hybrid 7 Engine
Problems With BMW X5 Engine
Inlet Manifolds
The intake manifolds are one of the primary causes of coolant leaks in BMW X5 engines. They are a recognized weakness in this specific BMW model, and they can cause a variety of engine problems. The intake manifold of a BMW engine is the component that delivers a combination of fuel and air to the cylinders. This part's primary function is to uniformly distribute the combustion mixture to each cylinder head's intake port.
Symptoms of Bad Inlet Manifolds
One of the most common indications of an intake manifold problem is a misfiring engine or a loss in power, acceleration, and fuel efficiency. As the Engine accumulates miles, the intake manifolds may begin to wear down and leak.
A coolant leak is another symptom of defective intake manifolds. This might result in a noticeable odour, as well as drips or pools beneath the front of your vehicle.
Another sign of a probable intake manifold problem is an overheated engine. A coolant leak will eventually cause your engine to overheat if the coolant level falls too low. However, engine overheating can occur even if there are no obvious leaks.
Air Mass Sensor
Another issue that has been frequently noted in the BMW X5 is a fault with the air mass sensors. Older diesel versions are particularly prone to this. This component of your vehicle is a sensor that measures the mass flow rate of air entering a fuel-injected internal combustion engine. The engine control unit's ability to balance and supply the correct fuel mass to the engine is important.
Conclusion
The BMW X5 is regarded as one of the most luxurious SUVs ever produced. It's due to the overall performance of the engine and transmission, as well as its attractive appearance. Because of the strength and performance of its basic engines, BMW is outperforming several large automotive makers. The BMW X5 engine produces a lot of torque and power, which helps the automobile offer the power that the user needs in such a wonderful car. With a redesigned head core, the excellent 4.4-liter engine produces tremendous torque in both petrol and diesel.