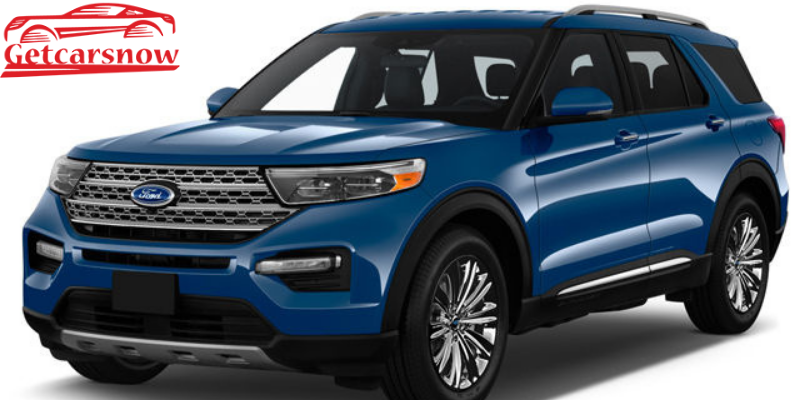 August 26, 2021

August 26, 2021
0 Comments
Ford Car Engine – Complete Details
In the world of Cars, we have different cars models, companies, engines, etc for buying. As we know some people are interested in buying a new car. It gives them an experience. As we know, Ford gives us a classy and well-designed car which has very powerful engines. Some people get impressed by the design of the car and Ford has a lot of different and well-designed cars. It makes Ford different from others. The Ford Car Engine is used for transferring the energy of the fuel to create power which makes the car move. So, we get to know that there are 2 main car energies which are used: mechanical and electrical. So, we have to understand the power, engine, structure, components, etc.
If we are going to buy a car first we search about the engine which gives power to the car. The engine of a Ford car is manufactured by itself. In this article, we are going to tell you about the ford engine.
Manufacturing of Ford Car Engine
90% of the EcoBoost engines are produced in Almussafes South of Valencia. These are sent to North America which was further located in the US. The first car of the Ford was invented in 1903. In 1903, the Ford Company was established by HENRY FORD in Dearborn, Michigan.
List of Ford Car Engine
Ford has a variety of engines which are only manufactured for you. We have all the types which you wanted to shop for. You can get all the different types of engines which you are looking for. They fulfill your requirements.
Ford has various types of four-wheeler engines for sale. All engines are designed with different types of technology. In the Ford engine, we have 7 different categories for the buyer. It totally depends on the buyer which type of engine he/she wants to need in his/her dream car.
Here we have some detailed information about the type of engines. Let's get started.
Table of Content:
3-cylinders
4-cylinders
5-cylinders
6-cylinders
8-cylinders
10-cylinders
11-cylinders
3-cylinders :
The series of the engine is started with three cylinders engine which is further divided into 3 parts:
1.0 L Fox:
Production: 2012-present Ti-VCT I3
Displacement: 998cc
Bore x Stroke: 71.9 mm x 82.0 mm
Compression ratio: 12.0:1
Power: 65-85 PS (48-63 kW; 64-84 hp) @6300-6500 rpm
Torque: 100-105 N.m (74-77 lb.ft) @4100-4500 rpm
Application: 2013-2017 Ford Fiesta and 2016-present Ford ka
1.1 Duratec:
Production: 2017-present Ti-VCT I3
Displacement: 1084cc
Bore x Stroke: 73.0 mm x 86.3 mm
Compression Ratio: 12.0:1
Power: 70-85 PS (51-63 kW; 69-84 hp) @5000-6500 rpm
Torque: 108-110 N.m (80-81 lb.ft) @3500 rpm
Application: 2017-present Ford Fiesta
1.2 L Dragon:
Production: 2017-present Ti-VCT I3
Displacement: 1194cc
Bore x Stroke: 75.0 mm x 90.0 mm
Compression Ratio: 11.2:1
Power: 96 PS (71 kW; 95 hp) @6500 rpm
Torque: 119 N.m (88 lb.ft) @4250 rpm
Application: 2017-present Ford Figo/Aspire/Freestyle
1.5 L Dragon:
Production: 2017-present Ti-VCT I3
Displacement: 1497cc
Bore x Stroke: 84.0 mm x 90.0 mm
Compression Ratio: 11.0:1
Power: 123-128 PS (90-94 kW; 121-126 hp) @6500 rpm or 136 PS (100kW; 134 hp) @5500 rpm (ethanol)
Torque: 150-158 N.m (117-117 lb.ft) @4250-4750 rpm / @4750 rpm (ethanol)
Application: 2017-present Ford Ecosport and 2018-present Ford Focus/Ford Ka
4-cylinders :
The four-cylinder engine provides significant acceleration and optimizes performance.
1980-1927 Model T Engine
1928-1927 Model A Engine
1932-1934 Model B Engine
1932-1983 Ford Sidevalve/Consul 4/Essex V4/Taunus V4(or Cologne V4)/Renault Cleon Engine
1959-2002 Kent 1.0-1.6L/Lotus Twin Cam 1.6L/Crossflow 1.1L,1.3L,1.6L/BDA 1.6L/Valencia 1.0L,1.1L,1.3L/HCS 1.0L,1.1L,1.3L/Endura-E 1.3L OHV
1970-1983 OHV/Pinto/T-88/EAO 1.3L-2.0L/OHC 2.0L-2.3L
1989 l4 DOHC
1972-2000 York 2.3L-2.5L
1980-2002 CVH 1.1L-2.0L
1983-1995 CHT/HSC 2.3L-2.5L
1983-1996 LT(Diesel) 1.6L-1.8L
1986-2000 Lynx(Diesel) 1.8L
1990-2000 Zeta/Zetec-SE/Zetec-E/Duratorq/Duratec 8v/HE/20/23
2000-present Power Stroke 3.0L
2009-present EcoBoost 1.6L-2.0L
2013-present EcoBoost 1.5L
2016-present EcoBlue(Diesel)
5-cylinders :
From 2015 to the present the 3.2 is an l5 engine used:
Transit
Ranger
Everest
Mazda BT- 50
Vivarail
The Ford Transit is modified in that form where it matches the standard which meets the American and Canadian levels. It has a power stroke engine. The power of this engine is 188 PS (130 kW; 185 hp) and the torque of this engine is 470 N.m (350 lb. ft).
6-cylinders :
It was late when Six-cylinders were discovered. It was introduced in 1941 after the failure of the 1906 Model K. 6-cylinders are also known as Flathead V6. Ford was introduced with V6 in 1960 till 1980 they rely on V6. 
1906-1907 Model K straight 6
1988-2002 Ford Australia SOHC I6 Falcon engine 3.2L-4.0L
1951-1966 Zephyr 6
1966-1988 British Essex V6
1994-2012 Mondeo V6
1989-1995 SHO V6 3.0L-3.2L
1986-1992 Cologne/Ranger and Bronco II V62.8L-4.0L
2006-present Cyclone V6
2009-present EcoBoost V6
8-cylinders
8-cylinders are also known as Flathead V8. The first time V8 was used in the 1932 Model, which was very affordable. Later on, Ford produced a 3-tier approach with a small size engine.
1920-1932 Lincoln 60 degree Fork and Blade V8
1940-1950 GAA
1958-1976 MEL V8
1958-1976 FE V8
1962-2000 Windsor
1970-1982 335/Cleveland V8
1983-2010 Navistar Diesel V8
1991-present Modular V8/ Triton V8/ Coyote V8/ Jaguar AJD-V8
2010-present 4.4 Turbo Diesel V8/ Boss V8
2011-present Scorpion Diesel V8
2020-present Godzilla V8
10-cylinders :
1997-present Triton V10 6.8L
2001 5.8L DOHC 90 degree
12-cylinders :
1932-1942 Lincoln L-head V12
1936-1948 Lincoln-Zephyr V12
1941 V-12 aero engine/ GAC V12
1999-present Aston Martin 6.0L V12
Conclusion
We have so many models of Ford Car Engine that we have mentioned above. Hope this article may help you in grabbing something easily. This will surely help you make up your mind for a wiser choice. This manual will make your shopping experience more simple and satisfying. If You Want More Information about Ford you can also read Ford EcoBoost Engine Problems, Ford F150 Cam Phaser Replacement Cost.