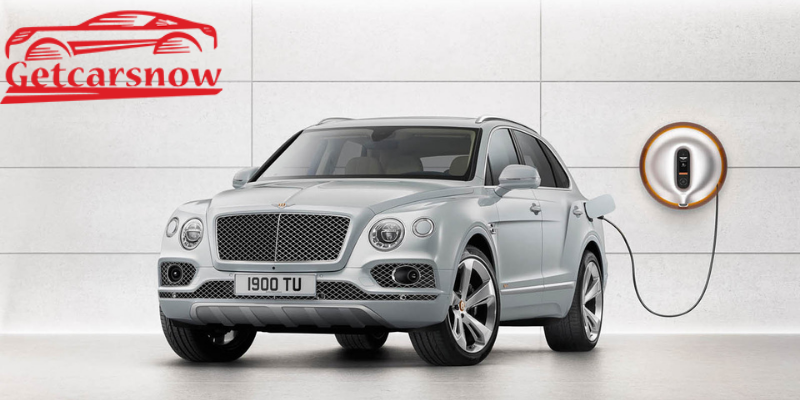 September 29, 2021

September 29, 2021
0 Comments
Six New Bentleys to Look Out for
We will be looking for the Six new Bentleys to look for in the market. As we know Bentley Motors Limited is a British luxury vehicle and SUV manufacturer. Walter Owen Bentley created Bentley Motors in England on January 18, 1919. The firm grew from humble origins to become a force to be reckoned with in the quest for luxury and performance. Bentley's production began with the three-liter Bentley. Bentley apparently went on to design the 6.5-liter, 6-cylinder Bentley vehicle, which was introduced in 1926. Bentley introduced the 4-cylinder, 4.5-litre Bentley, a few years later, followed by the 6-cylinder, 8-litre Bentley in 1930. 
We will be discussing the all-new Six Bentleys to look for in the market with the performance and the design in this competitive world. Many new customers are interested in purchasing all new Bentleys as their pride since they are full of amenities and have mind-blowing performance.
Table of Content
Bentley Flying Spur 2022
Bentley Bentayga 2022
Bentley Continental GT 2021
Bentley Mulsanne 2020
Bentley Mulsanne Speed 2020
Continental GT 2020
Conclusion
Bentley Flying Spur 2022
The 2022 Bentley Flying Spur features a sporty chassis that will keep the driver entertained. A trio of engines, including a new plug-in hybrid, give apparently limitless power, and the car's deft handling transforms languid weekend excursions into pleasurable driving experiences. High-end leathers, woods, and metal accents are mixed with current technologies and comforts to thrill the senses. The back seat is very comfortable, especially when fitted with luxury amenities like power-adjustable rear bucket seats and heated armrests.
The Flying Spur's unrivaled combination of luxury and performance, on the other hand, comes with a six-figure price tag, and that's before you start adding personalization choices from Bentley's Mulliner range. An eight-speed dual-clutch automatic gearbox, all-wheel drive, and a powerful twin-turbocharged engine are standard on all Flying Spurs. The basic engine is a 542-hp V-8, but we recommend upgrading to the 626-hp W-12 engine. The Flying Spur has 12 cylinders under the hood, so it's never short of power. In a drag race, it can even flash its taillights to several top-tier sports cars. It hit 60 mph in under 3.5 seconds on the test track.
Bentley Bentayga 2022
The 2022 Bentley Bentayga outperforms premium SUVs from BMW, Lincoln, Cadillac, and Mercedes-Benz in terms of comfort and convenience, but not in terms of luxury. The Bentayga has the power for extended high-speed cross-country touring, with either a V-8 or W-12 engine under the hood. There's also a cargo compartment beneath the back seat with ample room for a high-speed shopping spree. The luxurious inside has soft, fragrant leather, beautiful wood and metal accents, and all of the latest entertainment features that consumers expect from a cutting-edge automobile.
For the 2022 model year, the 443-hp hybrid powertrain will be discontinued, and the entry-level engine will be a 542-hp twin-turbo V-8. With a 626-hp W-12, the Bentayga Speed ups the ante. When the Speed had 600 horsepower, it was a super smooth SUV that can go 0-60mph in 3.6 seconds. The W-12 is a great power delivery is smoother than the V-8's, and its passing performance seemed more robust. The Bentayga Speed, according to Bentley, is the world's fastest SUV, with a peak speed of 190 mph. Bentaygas have an eight-speed automatic transmission and all-wheel drive as standard.
Bentley Continental GT 2021
The 2021 Bentley Continental GT is the epitome of a grand tourer. The Continental GT will make you feel like a celebrity on every trip, whether you pick the hardtop coupe or soft-top convertible. The thunderous V-8, or silky V-12. Unfortunately, you'd have to be a superstar to pay the six-figure price tag. Bentley equips the Continental GT's inside with exquisite leather, real wood, metal accents, and a slew of contemporary connection options to justify the high price tag. The Continental GT, on the other hand, thrives on the road. Where it can show off its abundant power and near-perfect combination of comfort and agility.
The current V-8 and W-12 engines that powered the previous-generation Continental GT have been updated to give plenty of power. The V-8 engine of Continental GT which produces 542 horsepower, can propel the coupe to 60 mph in 3.4 seconds. The W-12 engine produces 626 horsepower and can reach 60 mph in 3.3 seconds. Both cars have an eight-speed dual-clutch automatic gearbox that swaps gears quickly but smoothly. There are two engines for the coupe or convertible. Furthermore, all Continental GTs come equipped with an all-wheel-drive system.
Bentley Mulsanne 2020
The 2020 Bentley Mulsanne assists them in achieving both goals. With a commanding exterior look and an intimate interior feel, the hand-crafted sedan is the top-notch of the Bentley family. The Mulsanne's powerful twin-turbo V-8 delivers easy acceleration, and despite its size, the Mulsanne is surprisingly nimble. The Mulsanne has the performance to ensure that its passengers arrive on time and in luxury thanks to this combination. The sedan's elaborate decoration, sumptuous features, and ample roominess all contribute to its beauty on the inside. The 2020 Mulsanne, on the other hand, is a brilliant display of extravagance and prestige.
This Bentley is powered by a twin-turbocharged 6.75-liter V-8 engine that produces 505 horsepower and powers the rear wheels through an eight-speed automated transmission. The engine's power feels limitless, and acceleration is simple.
Bentley Mulsanne Speed 2020
Bentley offers the 2020 Mulsanne Speed to modern multi-millionaires. The Mulsanne Speed is a more exciting driving experience than the standard Mulsanne sedan if someone is just affluent and needs to operate their own luxury land boat. However, the best way to appreciate it is from the back seat while being hurriedly shuttled to your destination by a professional chauffeur. It isn't the most contemporary Bentley, but it does provide a level of old-school luxury that few modern cars can equal.
A 6.75-liter twin-turbo V-8 engine produces an immense 530 horsepower in the Car. And this huge limo can really pull it hit 60 mph in only 4.8 seconds at our test track. Despite its sportier attitude, the Speed retains all of the elegance that one would expect from a Bentley. Adjustable dampers and air springs tighten things up while still offering a comfortable ride. Racier aesthetic elements like carbon fiber trim set it different from the rest of the lineup.
Continental GT 2020
For more than a decade, the Continental GT has been the car of choice for both ballers and CEOs, and the 2020 model is the greatest yet. The 2020 Continental GT, which is available as a coupe and a convertible, was the catalyst for Bentley's revival, and it has succeeded where other luxury two-doors and drop tops have failed to pique the public's attention.
The current V-8 and W-12 engines that powered the previous generation Continental GT have been updated to offer adequate power. The V-8 engine, which produces 542 horsepower, can propel the Continental coupe to 60 mph in 3.4 seconds, according to our tests. The W-12 engine, which is more costly, produces 626 horsepower and can propel a coupe to 60 mph in 3.3 seconds. Both cars have a new eight-speed dual-clutch automatic gearbox that swaps gears quickly but smoothly.
Conclusion
Bentley has created some of the most luxurious supercars on the market, with the most powerful engines and performance. We've gone through the six new Bentleys to look for that offer best-in-class technology and amenities. Because the cars in question are significant competitors of some of the world's most well-known firms, they must be flawless.