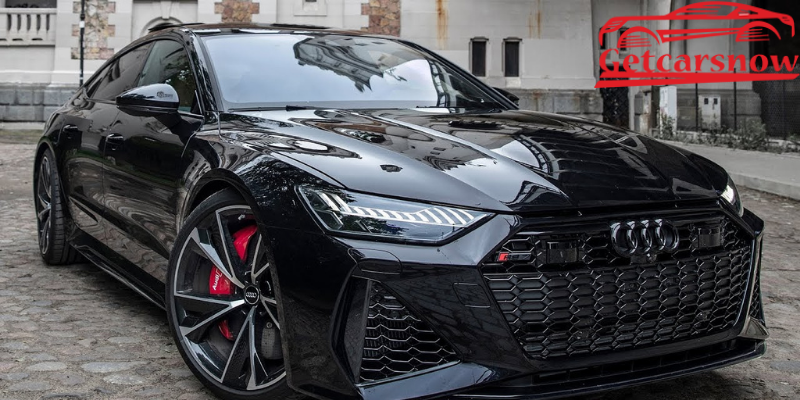 December 11, 2021

December 11, 2021
0 Comments
Used Audi Buying Guide – How To Choose a Perfect Audi car? 
If you want an Audi car you are not the only one to buy a new used car. There is a variety of car manufacturers all over the world. And to decide the one that makes it easy for us to choose the right one. Some of the basic things you need before buying an Audi and not to regret your decision.  
Budget:-
Before you buy an Audi first of all you need to set the Budget of how much you have to spend. It makes a big impact on the Type and Model of Audi you are buying. Audi is one of the biggest manufacturers in the world.
Not only the cost of the car is important for buying a car but also the maintenance cost also throws a big impact that creates a problem in the future if it is out of our budget.
The Model of Audi you are buying is also crucial. The premium type we are getting is also a major issue. If we are buying family cars they don't have much premium value as compared to a sports car. Safety reason is one of the most important issues while buying a car.
Fuel Efficiency:-
Fuel Efficiency is the second most important point before you buy a used car. Most people don't think of this as a major point but before you buy an Audi you must need to know about the fuel efficiency of the car. Audi cars are more fuel-efficient cars than most of the manufacturers in the world. It is worth buying if the fuel efficiency is great.
If the car has a big engine it doesn't mean that your car has more power. But Audi cars provide us lower fuel consumption with the same level of power.
Audi 6 is one of the best examples because they produce petrol, diesel and electric engine for their cars.
Know your Expectations from a car:-
Most people don't know their Expectations from a car before they buy it. They need to be more clear about what they need and what they get. That's why so many people buy used cars, use them for a few weeks and then sell them because they are not clear about their decisions.
To know about your expectations, first of all, you need to know your driving need, your area traffic and the capacity you need for your car. If you are looking for a family car with a huge capacity then you should go with Audi A7, Audi Q5 and Audi A4. If you want SUV then Audi Q5 also fulfils your need for the car.
On the other hand, if you want a stylish, elegant and unique car then Audi TT and Audi A5 are some of the best options for the Audi Family. Audi A5 also has a convertible feature.
Audi TT is the smallest and most elegant car in the Audi family. If you want a luxurious and elegant car to travel then you should go for AudiA6.
Some of the frequent questions you need to know before you buy a used Audi car are as follows:-
What is Audi Connect?
Audi connect is an IOT based speaker that provides information about weather conditions, traffic, directions, etc. You can also connect this system with social media and also to listen to music while driving a car. The subscription of Audi connect is free for six months but we need to pay for the data package which turns your Audi into a Hotspot. It acts as a connector between the driver and the car.
What is Quattro?
The Audi Quattro is used to show car models that have AWD systems. It is a part of the Volkswagon group and is produced by German automobile manufacturers. It was manufactured on 3 March 1980.
What is Audi Drive Select? 
Audi Drive Select adjust the settings of the car to make your drive smooth and enjoyable. This includes a transmission program, throttle sensitivity, steering weight, and suspension settings that make the ride more comfortable and smooth. This feature is found in almost all Audi cars which makes this car different from the others.
What is Audi S Tronic?
The Audi car provides a Dual-clutch gearbox that helps the driver to change the gear manually with the help of paddles automatically if they want to change. It increases the efficiency of the car and combines it with sportiness. It accelerates the vehicle smoothly and effortlessly. The Audi S Tronic is also known as a twin-clutch transmission system.
What is Audi Side Assist?
Audi Side Assist is one of the most elegant features of Audi that makes it different from all the other cars. It has radar sensors that detect the traffic on the road and warn it before which helps you not to stuck in the traffic. Also shows the map of the lane and from where to have to change the lane. It also warns the driver about the potential hazards on the road so that you should be more careful.
What is Audi Multitronic?
Audi Multitronic is another feature of Audi cars that makes them different from others. It includes the transmission that provides the convenience of automatic transmission within the value of a manual gearbox. This is also a step-less transmission that was launched by Audi AG in 1993. It is known as the Continuously transmission variable(CVT).
How to use Audi MMI?
The Audi MMI means Audi Multimedia Interface that is used to play various songs, videos while driving your car. It is very simple to use. You just need to press the AUX button on your Audi MMI panel. It also includes 8.8 inches touchscreen in the car.
Conclusion:- 
The Audi cars are well known for their speed, luxurious look, sleek designs, and high prices. Various features make it different from many other cars manufacturers in the world and make it away too authentic. Buying an Audi used car if you know your expectations and the fuel efficiency of the car is good and it's within your budget.