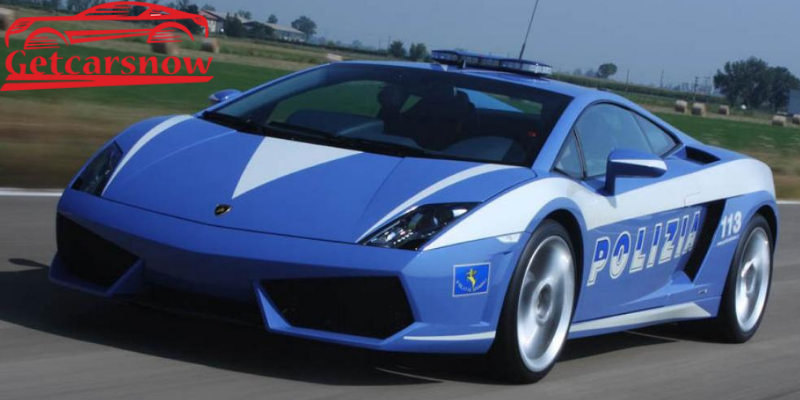 September 20, 2021

September 20, 2021
0 Comments
Most Expensive Police Cars In The World
Police Cars, there are numerous economically powerful countries in the world. Those countries also have a robust police force and as a result better Police Cars. Many countries throughout the world including Saudi Arabia, the United Arab Emirates, the United States, Qatar, Italy, and many more have supercars in their police forces, which is a source of pride for them. They have a large collection of supercars, including Ferrari, Lamborghini, Audi, Mercedes Benz, Lexus, and many others, which are far more expensive police cars than a conventional supercar and are a source of pride for them. We'll be discussing the most expensive police cars in the world.
Table of Content
Porsche Panamera Police Cars
Lamborghini Gallardo
McLaren MP14-12C
Lamborghini Huracan
Ferrari FF Police Cars
Lamborghini Aventador
Audi R8 GTR Police Cars
Mercedes Benz Brabus Rocket CLS
Bugatti Veyron
Conclusion
Porsche Panamera Police Cars
The Porsche Panamera is a sports car and a luxury car in one. The Panamera is offered in both normal and long-wheelbase Executive models, as well as a Sport Turismo estate. A 4.0-liter twin-turbo petrol engine in various stages of tune provides power, with electric assistance on the insane E-Hybrid models.
Panamera's accuracy, grip, and composure will astound you. The hefty Turbo E-Hybrids, on the other hand, aren't quite as sharp as the others. The Executives come standard with a four-wheel steer, while the remainder of the lineup has it as an option. Another feature of the Panamera experience is the excellent ride quality. It is owned in large quantities by the Qatar Police and can cost up to $175,000 each.
Lamborghini Gallardo
The Lamborghini Gallardo is a sports automobile produce by Lamborghini, an Italian automaker. The Gallardo was powered by a 4,961 cc (5.0 L) V10 engine that produced 500 PS at 7500 rpm and 510 Nm of torque at 4500 RPM. With a top speed of 192 mph (309 km/h), the Gallardo is equipped with emergency equipment to take advantage of the vehicle's exceptionally short response time. The Lamborghini Gallardo costs between $250,000 and $300,000, depending on the model. Gallardo is a part of the Italy Police Force
McLaren MP14-12C
McLaren Automotive created and constructed the McLaren MP4-12C sports vehicle. It sports a carbon fiber composite chassis and is driven by a McLaren M838T 3.8 L twin-turbocharged V8 engine that produces 600 PS at 7,500 rpm and 600 Nm of torque at 5,600 rpm and is longitudinally mounted.
The McLaren 12C can go from 0-60 mph in 2.8 seconds and from zero to one hundred miles per hour in 6.0 seconds. The engine is mated to a seven-speed automatic dual-clutch transmission, and the price ranges from $230,000 to 250,000. It is part of the Dubai Police Force.
Lamborghini Huracan
The Lamborghini Huracan is a sports automobile produce by Lamborghini, an Italian automaker. The Performance is a 5.2-liter V10 with a power output of 471 kW at 8,000 rpm and a torque output of 601 Nm at 6,500 rpm.
The Lamborghini Huracan is a supercar that is part of the Italian police force's fleet. It has a refrigerated trunk that can be used to preserve organs in the event of a medical emergency in a specific city. It can range from $250,000 to $300,000.
Ferrari FF Police Cars
The F140 EB 6,262 cc naturally aspirated direct-injected V12 in the Ferrari FF produced 485 kW at 8,000 rpm and 683 Nm of torque at 6,000 rpm, making it the largest road-going Ferrari engine ever developed. A 7-speed dual-clutch transmission and paddle shift system are standard on the FF. It is a Four-Wheel Drive.
The Italian grand tourer accelerates from 0-62 mph in 3.7 seconds and can go to a max speed of 335 km/h. It is a part of Dubai Police's Fleet and can range from $380,000 to $400,000.
Lamborghini Aventador
The Aventador's engine is a 6.5-liter naturally aspirated V-12 that produces 769 horsepower and is positioned in the middle of the car. A seven-speed automatic manual transmission sends the engine's 531 pound-feet of torque to all four wheels.
The police in Dubai use this Supercar, which has a top speed of 350 km/h (217 mph). It has a price range of $420,000 to $500,000. When it was first released, it is also considered one of the fastest & most Expensive Police Cars In The World.
Audi R8 GTR Police Cars
The Audi R8 (Type 4S) is the 2nd iteration of the R8 sports vehicle, created by the German automaker Audi. The Lamborghini Huracan's platform and engine are share by the Type 4S. The 5.2 model with a 540 PS V10 engine and more powerful V10 Plus with a 610 PS engine are the two production variations of the new R8.
It is in the fleet of German police, with a top speed of 329 km/h, and a price range of $500,000 to $550,000.
Mercedes Benz Brabus Rocket CLS
The Mercedes-Benz Brabus Rocket is a customized Mercedes-Benz CLS-Class (W219) produce by Brabus since 2006. It is powered by a 6.2-liter twin-turbocharged Mercedes-Benz V12 engine which usually generates a tremendous 730 PS of torque.
It has a top speed of 350 km/h (220 mph). This Supercar is also a part of Geman Police and is a pride for them. The price of the Mercedes Benz Barbus would range between $560,000 to $600,000.
Bugatti Veyron
The Bugatti Veyron is a sports automobile create by the Volkswagen Group and Bugatti in France. The W16 cylinder engine of the Veyron is 8.0 liters and is equivalent to two narrow-angle V8 engines put together. There are four valves on each cylinder. The Veyron's W16 engine has an energy output of 736 kW and a torque generation of 1,250 Nm.
The Veyron has a top speed of 400 km/h and can range from $1.5 million to $1.6 million and it is a part of Dubai Police.
Conclusion
These are the Most Expensive Police Cars In The World, and they are own by police forces from a variety of wealthy countries. They find these supercars to be really handy, and they are happy to have them in their fleet. There are automobiles from a variety of manufacturers from various countries. The car must be adequately taken care of because it is both expensive and valuable.