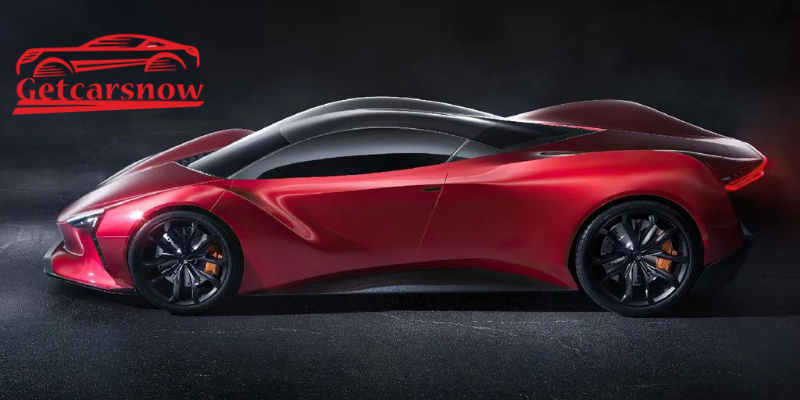 March 26, 2022

March 26, 2022
0 Comments
Mean Metal Motors Azani – Full Information
The Mean Metal Motors Azani is a new startup company that makes electric vehicles. They are a small company, and they are trying to make a big impact in the electric vehicle market.
With a new model released every year, Mean Metal Motors is quickly becoming a leading name in the electric car market. With a focus on performance, style, and sustainability, Mean Metal Motors Azani is setting the bar high for other car companies. 
Azani Fully Electric Car
The design team at Mean Metal Motors is dedicated to creating beautiful and efficient cars that are also environmentally friendly. The company is committed to using only the latest in electric car technology, so their customers can enjoy the best driving experience possible.
The Mean Metal Motors declare that Azani will have a fully electric car which is capable of delivering a maximum of 1000bhp, with an estimated 0-100kmph in under 2.0 seconds. If we talk about its top speed, then it will have a top speed of 350 mph.
Azani will come with a 120 kWh battery pack and will come equipped with the skateboard aluminum space frame which is highly flexible to use across the variants. It has a huge battery which is capable of absorbing high current to run this car fastly. There is no doubt that this car will have a lot of high technology features. MMM has been using artificial intelligence to make this car really awesome.
Specification
| | |
| --- | --- |
| Estimated Price | 88.98 Lakh (starting price) |
| Company | Mean Metal Motors |
| Power | 1,000 hp |
| Torque | 1,000 nm |
| Top Speed | 220 mph |
| Agility | 2g Lateral g-force |
| Battery | 120 kWh |
| Big Rivals | Defender, X3 M and EQC |
| Expected launch date | January 2025 |
Azani is a new electric that is ready to launch in 2025 and set to be showcased in the second half of 2022. However its launch date is not confirmed yet but the expected date will be in January, 2025.
Azani Exterior Design
Azani's design is very impressive. It looks like a supercar and people love this appearance. It has a long wheelbase that helps to make a smooth drive and mid-engined style supercar that comes with a 2-seater layout. The body looks ultra-sporty and aerodynamic because it's a combination of sharp cuts and smooth surfaces. Its thin LED lighting makes it more beautiful and all around complement the futuristic look of the Azani.
Azani Interior Design
Till now, there are no renderings available for the interior of the Azani. The company (Mean Metal Motors) did not reveal any information about its interior design or features. The expected car price is nearly Rs 90 lakh which is to be good and feel futuristic on the inside while using modern technology. Azani will be a two-seater brand new supercar.
Azani Rivals
Metal Motors is a leading producer of electric vehicles. With a focus on sustainability and innovation, Metal Motors has quickly become a rival to the top electric vehicle producers in the world. Defender, X3 M and EQC are the big rivals of Azani.
We are the best in the business of Mean Metal Motors. Azani Rivals is our top competitor and we will not stop until we are the top company in this industry. We have the best team, the best products, and the best customer service. We are constantly innovating and expanding our business. Also We know that we have what it takes to be the top company in this industry, and we will not stop until we get there.
One reason for Metal Motors' success is its unique approach to marketing. The company has focused on social media, using platforms like YouTube and Instagram to share videos and images of its products. This content has helped the company to build a passionate fan base, and its products have seen tremendous success in the market.
Conclusion
We take a look at Mean Metal Motors Azani electric car. This incredible car is packed full of features and could be the perfect option for your next purchase. This car will launch soon and this vehicle is capable of covering 550-700 km on a single charge.
To find out more, stay connected with us by following us on social media or subscribing to our email list. We'll keep you up to date on all the latest news and events from Mean Metal Motors. Azani Motors has released some metal machines to the market. Check out our website for more information.