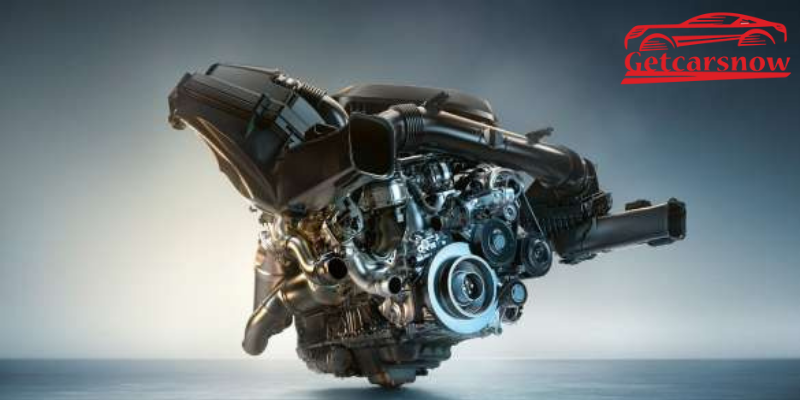 September 23, 2021

September 23, 2021
0 Comments
BMW M4 Engine – Complete Information
BMW has produced some of the most renowned automobile engines in history like their BMW M4 Engine. Their uncanny ability to rev freely and high while retaining a buttery smoothness that few others can match. Since its foundation, BMW has been producing excellent engines. It also appears to save its best for the M4 models.
BMW has been regarded as the Ultimate Driving Machine. It's the brand that fans flock to because of its distinct driving qualities. When most people think of BMW, they think of precise steering, great handling, and the ability to freely move the tail around. However, one feature of BMWs that is often neglected is the outstanding engine quality that the company can manufacture. BMW is powered by a 3.0-liter inline-6 engine, which has a redline of 7,600 rpm and a rev limiter set at 7,300 rpm, was designed particularly for the new M4. Two mono-scroll turbochargers with a max boost pressure of 18.1 psi are used in the engine (1.2 bar). The power is listed at 317 kW, however, it is achieved across a wide range of 5,500–7,300 rpm rather than at a fixed engine speed. The engine's torque is rated at 550 Nm across a 1,850–5,500 RPM range.
Table of Contents
Generations of BMW M4 Engine
Specifications
BMW M4 Problems
Conclusion
Generations of BMW M4 Engine
BMW M4 Competition Package
The M4 Competition Package comes with a 331 kW (450 PS; 444 horsepower) engine and upgraded suspension for improved handling. The integrated Adaptive M Suspension is complemented by new springs, dampers, and anti-roll bars. The coupe form of the car speeds from a standstill to 100 km/h (62 mph) in 4.0 sec with the Competition Package.
BMW M4 GTS
In August of 2015, BMW unveiled the M4 GTS concept. It uses the same 2,979 cc twin-turbocharged straight-six engine as the standard M4, but with an increased power output of 368 kW at 6,250 rpm and torque of 600 Nm at 5,500 rpm.
BMW M4 CS
BMW unveiled the M4 CS in early 2017, with a global production run of 3,000 vehicles. Between M4 Competition Package and the M4 GTS is the M4 CS. The engine in the M4 CS is the same as in the normal M4, producing 338 kW (453 horsepower) and 600 Nm of torque.
Second Generation G82/G83
The BMW M4's second generation, designated G82, is based on the regular 4 Series (G22 generation), which is itself based on the BMW Concept 4. The 2021 M4's most significant improvement is a 48-horsepower boost over the previous M4 Engine.
Specifications
Engine. 2979 cc, 6 Cylinders Inline, 4 Valves/Cylinder.
Fuel Type. Petrol. All cars run on petrol, diesel, CNG, LPG, or electric power.
Max Power (bhp@rpm) 425 bhp @ 5500 rpm.
Max Torque (Nm@rpm) 550 Nm @ 1850 rpm.
BMW M4 Problems
BMW M4 Crank Hub Issues
First and foremost, let's get this out of the way. For numerous reasons, we despise the term "common issue." For starters, it's not a frequent issue. This situation has been totally exaggerated. However, there have been enough conversations about defective M4 crank hubs to warrant a further dive. We agree that the M4 should have come with a keyed crank hub from the factory. Regardless, the M4 and N55 engines have identical crank hub components (many of those parts are also shared with the N54). What's more, guess what? Spun crank hubs are possible on the N54 and N55. The issues, on the other hand, are few and isolated.
Let's start with the basics. We dislike the term "common problem" for a number of reasons. To begin with, it isn't a common occurrence. The gravity of the issue has been greatly overstated. However, there have been enough reports of faulty M4 crank hubs to justify a deeper investigation. We agree that the M4 should have arrived with a factory-installed keyless crank hub. In any case, the M4 and N55 engines share the same crank hub components (many of those parts are also shared with the N54). Plus, guess what? On the N54 and N55, you may have spun crank hubs. On the other hand, the concerns are limited and isolated. The M4 makes 600+whp a lot easier than the N54 and N55.
M4 Spun Crank Hub Symptoms
Drivetrain malfunction light
Limp mode
Rough idle/stuttering
Engine fault codes
BMW M4 Valve Cover & Valve Cover Gasket Oil Leaks
The M4 valve cover (VC) and gasket (VCG), like the N54 and N55 – and most other current BMW engines – are prone to breaking and oil leakage. With time and mileage, the rubber valve cover gasket will deteriorate. Rubber gaskets that are exposed to high temperatures and frequent heating and cooling cycles do not last long. The rubber gasket eventually breaks, causing oil leaks. The M4 valve cover gasket is the same as the N55 valve cover gasket.
BMW M4 Symptoms of Leaking Valve Cover Gasket
Low engine oil light
Burning oil smells
Smoke coming from valve cover area (generally passenger side)
Oil on spark plug threads
BMW M4 Oil Pan Gasket Leaks
Another gasket shared by the M4 and the N55 engine may be found here. The M4 oil pan gasket, like the earlier gasket leaks we described, is prone to deteriorating and cracking over time. These gaskets are known to last 100,000 miles or more in other BMW engines. When compared to valve cover gaskets and oil filter housing gaskets, it's a less common leak.
However, replacing the oil pan gasket necessitates removing the sub-frame. Dropping the sub-frame is a time-consuming process, thus the cost of this repair can quickly pile up. The gasket itself costs approximately $25, and once the M4's sub-frame is removed, it's a rather simple fix. As a result, if the subframe is dropped, we recommend replacing the oil pan gasket. Our 2007 335i just had extensive suspension maintenance, which necessitated the removal of the sub-frame. As part of routine maintenance, we replaced the oil pan gasket. It can't harm to do so and maybe save you another 5+ hours of time.
BMW M4 Leaking Oil Pan Gasket Symptoms
Low oil
Oil leaking onto the ground
Conclusion
BMW M4 Engine is one of the company's greatest engines that are still in service. The M4 engine performs admirably on the street, and the firm is working to improve it even further. Every engine has its drawbacks, but BMW is trying to resolve the issue so that the drawbacks are minimized. To advertise the automobile, the firm has released a slew of new models and generations.