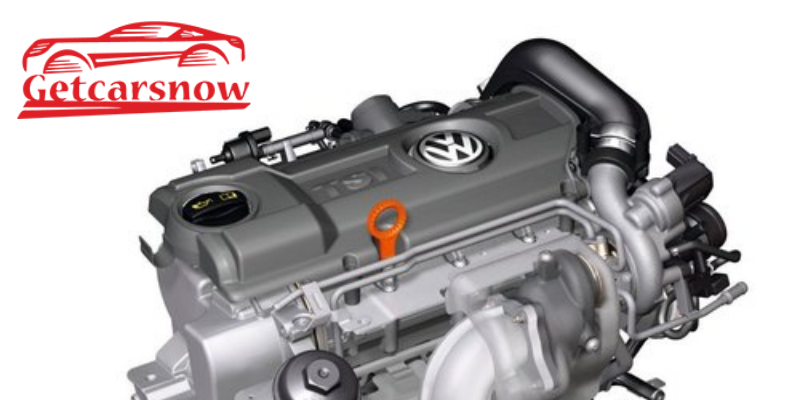 August 24, 2021

August 24, 2021
0 Comments
Car Engine Models Of Volkswagen
Volkswagen is a car manufacturer operating since 1937. Known by VW in short it has carved its own place in the automobile world. Being the largest car manufacturer around the world it's the most popular engine maker too. It manufactures different ranges of car engine models. All engines design is innovative, light in weight, and fuel-efficient. VW keeps its customers at the forefront while redesigning an engine. The car engine models of Volkswagen design is to suit everyone's requirements.
Choosing the best engine becomes confusing with so much variety. As VW has taken motoring to a higher level it is more important to know about all the engine models offered. So before we discuss different models let us understand the car engine.
Table of Contents
Importance of VW Car Engines
Different Car Engine Models of VW
The Technology used in VW Engines
Cost of Car Engine Models of VW
Importance of VW Car Engines
An engine is the main component of a car. When it is in top working condition there will be no problems with your car. A VW car engine is best amongst the lot. It is lightweight, powerful, efficient, and cost-effective.
VW has always focused on the requirements of its customers. As a result, it has always manufactured different models of its engine. Let us discuss the different models that VW has come up with. Priority is always to give its customers that royal and powerful feeling while driving the car.
Different Car Engine Models of Volkswagen
VW has always worked towards improving the engines based on requirements. Quick implementation of feedback from the customers and the R&D team is done. As different car models are manufactured it becomes important to come up with newer car engine models. Coming up with different models helped VW to build trust all over the world. This trust can be observed in the increase in sales of VW car models year on year. Here is the list of major car engine models of VW:
Air-cooled engine
This VW engine is an air-cooled one with horizontal cylinders, pistons, and rods to connect. These engines serve best in hot and humid conditions. These engines remain cool and are fuel-efficient too giving the best experience to the owner.
Wasserboxer
Wasserboxer is a water-cooled four-cylinder engine from VW. Available in two variants of 1.9L and 2.1L, both variants having the same bore. This engine makes use of water cooling technology to give powerful engines.
EA827 engine
The EA827 has up to eight cylinders, a strong water-cooled engine. It is also the first diesel engine having 3.46in cylinder spacing. With unmatched fuel efficiency and power, it is one of the best engines from VW.
D24 engine
The D24 is a 2.4-liter engine from VW with a turbocharger and intercooler too. The turbocharged variants give more power and torque and efficiency of fuel too.
D24T engine
D24T is a 2.4L engine with 6 cylinders including a turbocharger for improved performance. The valve zone is a little hemispheric in this model. The injection pump adapts to the turbo system to give superior performance and saving fuel too.
D24TIC engine
The D24TIC is a 2.4L with 6 cylinders and a camshaft. It includes an intercooler for helping turbochargers to improve overall performance.
VW G60
The G60 engines from VW are 4 cylinder engines using forced induction technology.
VR6 engine
VW VR6 engines are 6 cylinders based sharing a common head cylinder for the two banks of cylinders. This simplifies the construction of the engine reducing overall cost.
One more thing that is important to know is the technology behind these different models of engines. Read on for exploring it in detail.
The Technology used in VW Engines
The technology used in all the engine models of VW is unique and provides power and efficiency. These advanced technologies are as follows:
G-Lader
The main purpose of G-Lader technology is to increase motive power output. The motive power increases on the addition of more intake air to the air-fuel mixture.
Turbocharged Direct Inject Technology
Turbocharged Direct Injection also known as DTDI are turbocharged diesel engines that use direct fuel injection technology. They have an emissions defeat device in them. This device activates emissions controls allowing the TDI engines to exceed legal limits on emissions.
Suction Diesel Injection
The SDI engines are available in variants from 1.7 to 2.5 liters depending on their application. When fuel efficiency is the main focus these engines are generally utilized. These engines have low power output when compared with similar turbocharged engines.
Digifant Management system
The DEMS is an engine control unit for controlling the injection of fuel in engines.
Fuel Stratified Injection
The fuel directly injects for combustion into the chamber. Engine efficiency and power output increase by this technology. There is a reduction in exhaust emissions too.
BlueMotion
BlueMotion is a technology of certain engine models from VW that focus mainly on higher fuel efficiency.
Let us now explore the cost of these engines as we have an understanding of the technology used in different engine models.
Cost of Different Car Engine Models of VW
The cost of a VW engine depends on the particular model of the vehicle. It also depends on the location and the dealership. Based on the year and model of the car the average cost can be anything between 2000$ to 8000$.
If you are a VW lover but running short on budget then used, rebuilt, or remanufactured engines are the best alternatives. Read more about them here. Difference between used, rebuilt and remanufactured engines?
Conclusion
To conclude we have discussed here the different car engine models of VW. Not only did we discuss the different models but the latest technology used in the VW engines. We also discussed the costs associated with new engines. Hope this information gives you everything that you can use while researching car engine models of VW.