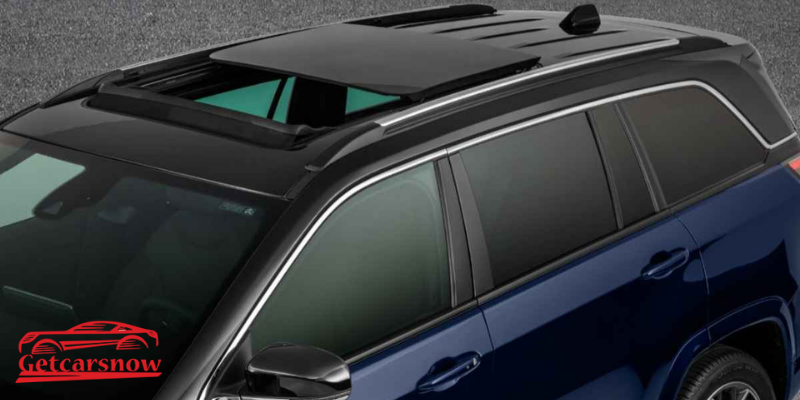 March 25, 2022

March 25, 2022
0 Comments
Jeep Meridian – Full Information
Jeep Meridian is an all-new 7 seater car that is already on sale in South America. The new Jeep Meridian remains fully covered in camouflage body, we are getting the impression but it won't look much different than its Brazilian counterpart.
Jeep has just announced a new model, the Jeep Meridian. This vehicle is packed with features that are sure to make it a hit with drivers and their families. The Meridian comes with a powerful engine, a comfortable interior, and plenty of safety features. It's perfect for day-to-day driving, weekend getaways, and even long road trips.
Specification
| | |
| --- | --- |
| Estimated Price | ₹ 25.00 – 35.00 lakh |
| Engine Capacity | 1956cc |
| Transmission | Manual & Auto |
| Mileage | NA |
| Fuel Type | Diesel |
| Seating Capacity | 7 Seater |
This name was inspired by the meridian 77th east of Greenwich and was chosen from around 70 options. It is considered the most populous meridian in the whole world, with up to 140 million people. The line of direction goes from the North Pole across the Arctic Ocean, Asia,, Southern Ocean, Indian Ocean, and Antarctica to the South Pole. While the development phase of the meridian Jeep. It was tested on the long journey from Kashmir to Kanyakumari, covering nearly 2,200 miles (3,500 kilometers).
Jeep Meridian Engine
Jeep Meridian will come with a 2.0-liter, four-cylinder Multijet turbo-diesel engine which will be capable of producing 200 horsepower. It has all four wheels which is based on the extended wheelbase version of the Compass. Jeep keeps a few elements from the Jeep Compass and retains several from the new Jeep Grand Cherokee. 
Jeep Meridian will come with a nine-speed automatic transmission, there is also an interesting feature which is a mild-hybrid setup. This engine will come in paired to a 9-speed automatic gearbox, apart from this it has an all-wheel-drive system as standard.
Some Other Features of Meridian
Jeep is a car company that makes vehicles for both on and off-road purposes. The company's vehicles are typically sporty and have a lot of features. One of the most popular models is the Jeep Meridian, which comes in different trims. Some of the features of the Jeep Meridian include:
It comes with 2.0L diesel engine
It has a V6 engine with 270 horsepower
An 10.1-inch touchscreen display
Uconnect Access
400 Nm of torque
360 degree Camera for Rear Backup
It has an integrated spoiler and a rear bumper with reflectors
LED headlamps
It has a body claddings and integrated roof rails
It was made on seven-seat layouts which are good for families. Its interior design gives comfort for passengers and seats that will be ventilated. Apart from this, it includes more other features such as A panoramic sunroof, 10.25-inch digital instrument cluster, wireless charger for smartphones, Android Auto & Apple CarPlay, etc.
Know more about Upcoming Jeep Meridian
We have described all the key specifications that you should know about the upcoming Jeep meridian are given below.
1. Jeep has decided to use the Compass SUV platform because of its popularity. However, this platform is very updated to serve an additional row of passengers. If we compared Compass with Meridian, then the meridian has a longer wheelbase, bigger rear overhang, and larger rear doors to aid ingress and egress of occupants in the third row.
2. Some people may be wondering if the Jeep Compass and Jeep Meridian are the same car. The answer is no, but they do share a lot of similarities in terms of design. The Jeep Meridian was actually designed to be a more upscale version of the Compass. It has a more luxurious feel and comes with a higher price tag.
Both cars offer a lot of features that are perfect for families. They both have a lot of cargo space, and they both come with a variety of different engine options. The only real difference between the two is that the Meridian has a bit more horsepower.
Conclusion
The Jeep Compass was released first and the Jeep Meridian followed a year later. Some people have even mistaken the two models for the same car. However, Jeep Compass and Jeep Meridian share a strikingly similar design. Both models have the same body style, front fascia, and grille.
The only major difference between the two models is their price tag. The Jeep Compass starts at $20,995 while the Jeep Meridian costs $24,995.
Jeep Compass is a great car for people who are looking for an affordable and reliable vehicle. The Compass has a lot of great features that make it a great choice for everyday driving, such as the all-wheel-drive system, the spacious interior, and the fuel economy.