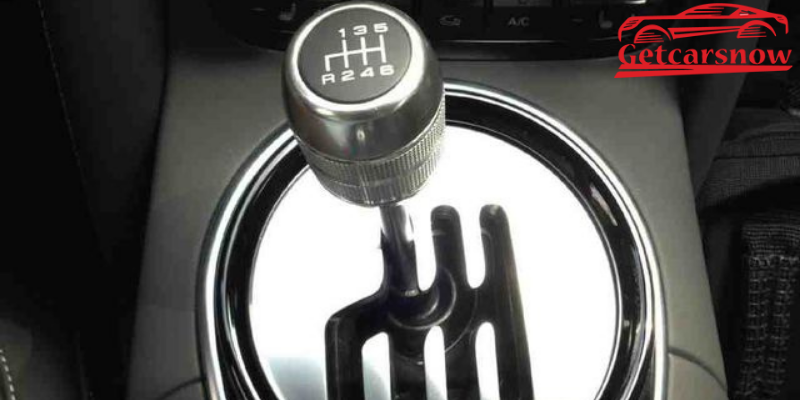 December 27, 2021

December 27, 2021
0 Comments
The Last Pickups To Buy with a Manual Transmission
Manual Transmission is the standard item for pickup trucks. Automatic transmission technology has improved day by day. Manual transmission is the transmission done to improve the care quality and features. When the driver wants to change the gear he needs to change it manually when they accelerate or decelerate the vehicle.
With the manual transmission, the complexity of the car decreases. The driver can control the vehicle manually with the manual transmission. Manual cars are faster than automatic cars and it is less complicated than automatic cars. It contains 6 gears and the guide is located at the stick shift. It transfers the power from the engine to the wheel.
Advantages of Manual Transmission:-
The advantages of manual transmission are as follows:-
The car with manual transmission is lower in price.
The car with manual transmission is very fuel-efficient.
The driver can take full control of the car.
It has superior acceleration which is used for racing cars drivers.
It has a lower maintenance cost than automatic cars.
Disadvantages of Manual Transmission:-
The disadvantages of manual transmission are as follows:-
The driver who is driving a car with manual transmission has to coordinate between various parts of the car such as the clutch pedal, acceleration pedal and gear lever.
The driver needs extensive training while driving a car with manual transmission.
A car with a manual transmission is difficult to drive in stop and go traffic.
A car with manual transmission has a lower resale value as compared to an automatic transmission.
New trucks available with a Manual transmission:-
Manual transmissions are not that popular anymore. It is used in racing cars and trucks like the 2021 Toyota Tacoma model and jeeps like the 2021 Jeep Gladiator. The Nissan Frontier is also included in this list but it does not work in the newest models.
Automatic transmissions are used in luxury cars because manual transmission is tough and hectic to drive. If you are dealing in the market with a manual transmission you have pretty good options.
Toyota Tacoma with a Manual Transmission:-
Toyota Tacoma comes with a manual transmission with a steer clear automatic transmission. But the manual transmission is not available on every trim. It is available in three trim levels which are TRD Sport, TRD Off-Road, and TRD Pro. Tacoma doesn't come with the Push-Button Start.
The 2021 Jeep Gladiator and Jeep Gladiator Rubicon comes with Manual Transmission and has the features below:-
The 2021 Jeep Gladiator and Jeep Gladiator Rubicon come with manual transmission. Some of the features and Technologies of Jeep Gladiator are described as under:-
It has 18-inch granite crystal alloy wheels.
Gladiator has Neutral Grey Metallic Exterior Accents.
It has an 8.4-Inch Touchscreen Infotainment System.
Gladiator contains Berber Floor Mats.
It also has 80th anniversary Rear badges.
It comes up with the price of $33,545.
Some of the features and Technologies of Jeep Gladiator Rubicon are described as under:-
It has a crew cab body style.
Regular Unleaded V-6 engine type.
Torque of (Net @ RPM) 260@4400.
Manual w/OD transmission.
Fuel capacity of 22l (approx).
4-wheel ABS and Disc Brakes.
It has an Auxiliary Audio Input, MP3 player and a Smart device Integration.
It comes up with a price of $41,545.
The jeep wrangler and gladiator have lots of towing options that drivers should know about. Wrangler allows 2,000 pounds of towing capacity. The weight of the wrangler base model itself is 5,000 pounds. But the wrangler Sahara is a little bit more powerful with a towing capacity of 3,500 pounds and a payload capacity of 880 pounds. Wrangler Sahara is larger with a capacity of five passengers.
Technologies with Jeep gladiator:-
Jeep Wrangler comes with the technology of Artificial Intelligence Bluetooth speaker Alexa connectivity and an Unconnect system which controls the air conditioning and heating with a drag and drop feature and is also connected with apple car play which helps you to give instructions like playing music and map handling options. Apple Carplay is the safer and easiest way to use with iPhones while driving a jeep or car too.
Apple Carplay is now available in iOS 14 which allows new app categories, wallpapers on the dashboard of the car. Meanwhile, Alexa helps you to focus on your drive without worrying about choosing song change settings or many other things. These technologies make your drive smooth and effortless.
Exterior builds of Jeep Gladiator with Manual Transmission:-
Jeep Gladiator and jeep Gladiator Rubicon model increase the height of the driver seat so that you get over the rocks that come on the way. However, most of the previous models are refined and packed with ample technology.
The people who want impressive vehicles are getting the facility of Sky-One touch power top and zipperless Surinder Soft Top are the additional upgrades. They also provide the facilities like the folding of windshield and door removal configurations for those who want open-air vehicles.
Interior Styles of Jeep Gladiator with Manual Transmission:-
Jeep wrangler 2020 and Jeep Gladiator are a little bit different from the others. When you drive these jeeps the feeling of bearing luxury is always on your mind. You feel much more sophisticated than ever. It comes with an Alpine Premium Audio System which gives you the addition of Subwoofers and 552-watt amplifiers with nine speakers for not getting bored while driving these authentic and luxurious jeeps.
These jeeps are also come up with water-resistant removable carpet And One-way floor drain valves for easy effortless cleaning. The look and facilities provided by the manufacturers made these jeeps a stunner on the road and even on the roads.
Conclusion:-
The above article helps you to know about the last pickups you can still buy with the transmission and their features and innovations. This article also shows you the jeep models that have manual transmissions with their features and advancements.