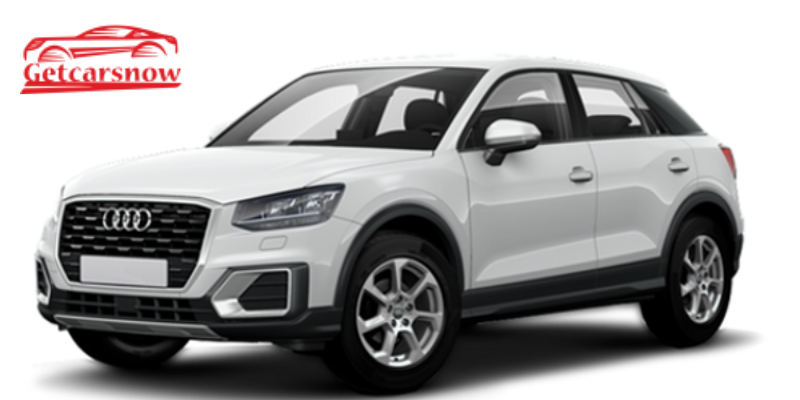 April 6, 2022

April 6, 2022
0 Comments
Audi Q2 – Full Information
Audi Q2 is a fully automatic transmission car with the most beautiful exterior. That car's engine power is 1982 cc and that car's starting price is $41,388. This car is manufactured by Audi with compact luxury. It is a 5 seater and 5 door based fully automatic car. Audi changes and modifies her look and interior per customer choices. It is available with and without sunroof standard or premium models. Audi Q2 increased her store power with the addition of a 2.0 litre TFSI fuel like petrol. Its launched this model in 2016 and that time built her market and sales. 
Audi Q2 is a fully Automatic and technology-based car. Now it is not an electronic car but after some time it will come into the electric cars category. Currently, this is a 2.0 litre petrol engine, not any diesel engine. This model of Audi provides five types of most helpful feature
such as:
It is a fully standard car for pro fractional
Audi provides premium models
It also modifies premium plus 1 and premium plus 2 model
Audi this model is also fully Technology
It provides an MMI infotainment system with a fully Auto control display, clime control, automatic LED lights, and most of the better features like keyless activity. Audi also has multiple safety features like air balloons and alert systems and that feature is most helpful for your safety. It also provides traffic alerts and parking control sensors.  
Some most common Specifications of Audi Q2
| | |
| --- | --- |
| Price | $41,388 |
| Seating Capacity | 5 |
| NO. of Door | 4 |
| Fuel Types | Petrol |
| Mileage | 15.38 kmpl |
| Safety Rating | 5 |
| Drive Train | AWD |
| Warranty | Most of 5 year |
| Engine capacity | 1984 cc |
| Top speed | 228 kmph |
| Transmission type | Automatic |
| Power and torque | 188 bhp & 320 Nm |
| Length | 4,318 mm |
| Width | 1,805 mm |
| Hight | 1,548 mm |
| Wheelbase | 2,593 mm |
| Ground clearance | 144 mm |
| Boot space | 335 |
| Minimum turning circle | 0 m ( not provided)   |
| Fuel tank capacity | 55.0 |
Generation of Audi Q2 Automatic car
Audi changed and modified her interior, exterior, engine capacity, and many features as per users' choices.
First Generation of Audi Q2
First Generation starting in 2016 of Audi electric cars. In this generation, Audi modified fully automatic with 5 seats and petrol fuel engine capacity of 834 cc. This car is basically based on the MQB platform with a very attractive interior and exterior. Audi Q2 increases audio marketing and sales. That car is designed to be users like the city's pro faction, it modifies non-animal materials. It made hasline engine    Capacity of 116 hp, 150 hp, and 190 hp. 
Second-generation Audi Q2
Second Generation modified at 2020 of Audi Q2. At this time Audi fully focused on her features like Traffic sensors, parking techniques, or most of the technologies and safety balloons. Audi Q2 was not available in many countries such as the U.S. or Canada. Audi made the most attractive interior and exterior design and seating features. It is a five-seater and four Door based luxury car. At this time Audi made a 150 hp Gasoline engine capacity.    
Feature of Audi Q2
The Audi Q2 was established in 2016 at a starting price of $41,388. It is available with 5 seating capacity and 4 doors with comfort space. Audi is very compact with 4,318 mm in length, 1,805 mm wearth, and 1,548 mm in height. The Audi is a fully compact Automatic car with a petrol engine and a fuel tank capacity is 55 litre. 
Traffic alert sensor available in this car
This is a fully automatic car
It is also a technology-based car
All roadside assistance available in this car
Most good looking  interior and exterior
It is 5 seater and 4 Doors compact car
Power steering available in this model
Front power windows adding this car
Audi provides an Anti-lock braking system
Fully Air conditioner
driving Airbag is also available for safety reasons
The exterior design of the Audi Q2  
Audi Q2 exterior is very attractive with 5 seats and 4 doors. It is available in multiple colors such as
It is available in ibis white color
Nice looking Quantum Grey colors
Floret silver metallic colors
Mythos black metallic color
Daytona grey pearlescent color 
Most beautiful color Arabian Blue crystal effect
 All parts are made with non-animal materials and are best body-safe. 
Interior safe of Audi Q2
The Audi Q2 is the best design and it mentions the best space between the front and back seats. This car seat is made of very smooth and comfortable material so sitting on this seat feels very comfortable. A sunroof is available to feel vibes. The seating position of both driver and co-driver is in space and comfort. It provides a standard seat, and the best seat covers, it uses fabric cloth covers and perfect steering wheels. 
Summary
Audi Q2 is a fully Automatic technology-based car. It provides a diesel engine capacity with 55 L. starting price at $41,388 with 5 seating capacities and 4 Doors. It provides a 5-year warranty for its customers. Best interior and exterior and use the best material for modifying the car's body.