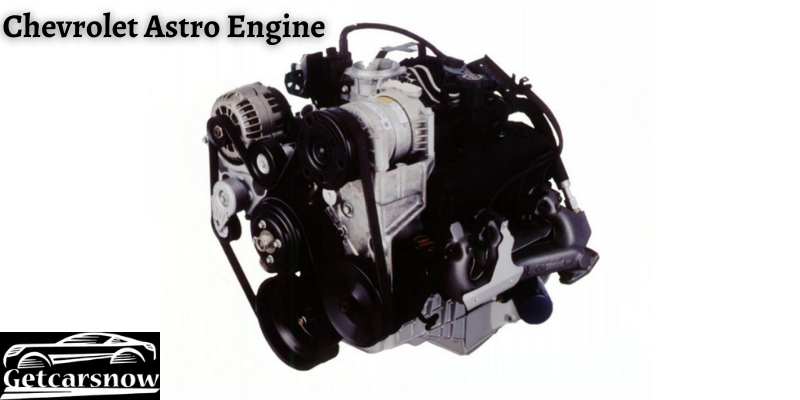 June 24, 2021

June 24, 2021
0 Comments
Chevrolet Astro Engine
The Chevrolet Astro is actually a van which has a manufacturing history from 1985 to 2005. However, the Chevrolet Astro Engine was in the manufacturing department of General Motors.
The other name of the Chevrolet Engine is GMC Safari. Don't confuse GMC Safari with GMC GMC Astro, they kind of sound similar to each other.
The Chevrolet Astro Engine has two generations, they are more like categories. In the first generation, the manufacturing unit ran from 1985-1994. And the second generation manufacturing unit ran from 1995-2005, which is a 10 year long tenure. However, the first generation ran for 9 years, but they used two different types of engines. While the second generation consists of only one engine type.
Let's know more about different types of engines in each of the respective generations.
First Generation Chevrolet Astro Engine
It was the time when everybody wanted a larger space for their growing family and their belongings. Then Chevrolet and General Motors both decided to launch something with a powerful engine which could take loads of 2-8 persons along with their luggages. So they came up with two different models of engines, which deliver from a 98 hp 2.5 L cylinder to a 200 hp 4.3 L V6. Which engine model will go in which car, was totally dependent on the model and manufacturing year of the car. Although one thing was for sure that the 4-cylinder engines will only go in cargo versions.
2.5 L Tech IV
The first Chevrolet Astro Engine was 2.5 L Tech IV 98 hp or 73 kW I4. This engine has another name and that is Iron Duke Engine. The maximum power output from the engine is 110 hp or 82 kW and the maximum torque output is 135 lb.ft or 183 Nm. However the specific power output is 34.4 hp – 44.5 hp per litre. This engine has a displacement of 150.8 cu in (2.5 L) and has a cylinder bore of 4 in or 101.6 mm. The piston stroke of this engine is 3 inches or 76.2 mm.
Both the block and head are made of iron, which makes it a bit heavy but it actually has to run under the hood of a van. So the weight is quite negligible. The valvetrain type in this engine is OHV 2 valves x cyl. The compression ratio counts 8.25:1 from 1977-1983 and 9.0:1 from 1984-1993. The fuel system in this engine works on carburetor throttle-body fuel injection and the gasoline is used for fuel type. The oil system is wet sump, with the water cooled cooling system.
4.3 L 4300 165 hp (123 kW) and 200 hp (150 kW)
Both engines are V6 and have the same 4,3 L configuration but there is power difference. That is because the engine with 200 hp power is tuned version. This engine was the most successful engine in the family of Chevrolet V6 engines.
The bore and stroke of the 4.3 L V6 is 4 inch * 3.48 inch or 101.6 mm * 88.4 mm. However, it is similar to the 5.7 L Chevrolet V8 engine with a displacement of 350 cu inches. Although the displacement of this engine is 262 cubic inches. The maximum power output of this engine is 165 hp or 123 kW at 4,000 rpm and the maximum torque of this engine is 235 lb.ft or 319 Nm at 2000 rpm. The compression ratio is 9.1:1. The block and head material is similar to the above engine which is 2.5 L Tech IV, which is iron.
If we talk about the 2013 model year, the 4.3 L is said to be still in production.
Later on this engine was tuned up a bit to produce more power. As a result, it did produce more compared to the untuned version, that is 200 hp or 149 kW at 4,500 rpm and the maximum torque of 260 lb.ft at 353 Nm at 3,600 rpm. The compression ratio for this tuned engine remains the same as it was before, which is 9.1:1.
Second Generation Engine
In second generation models of Chevrolet Astro Engines, the van has a bit of a long nose, which actually gave the van a brand new look.
4.3 L 190 hp (142 kW) V6
In 1992, a newer version of the predecessor engine 4.3 L V6 was introduced as L35. This is the first engine with the Central Port Fuel Injection (CPI) fuel system. The attractive point of this engine is that there is only one fuel injector located in the middle which delivers the fuel to all the six different hoses. The maximum power output of this engine is 200 hp or 149 kW and the maximum torque of this engine is 260 lb.ft or 353 Nm.
So how is this engine different from the previous 4.3 L? It's because there is a redesigned cylinder block. It is designed to use it with a balance shaft. Chevrolet and General Motors also introduced some hi-tech sensors in this engine, which is quite useful.
As we know, General Motors have contributed more than enough ideas and engines to the Chevrolet, as now they both have become one of the most successful duos in the automobile industry. Both Chevrolet and General Motors have made other best engines together. For instance LS V8 Engines.