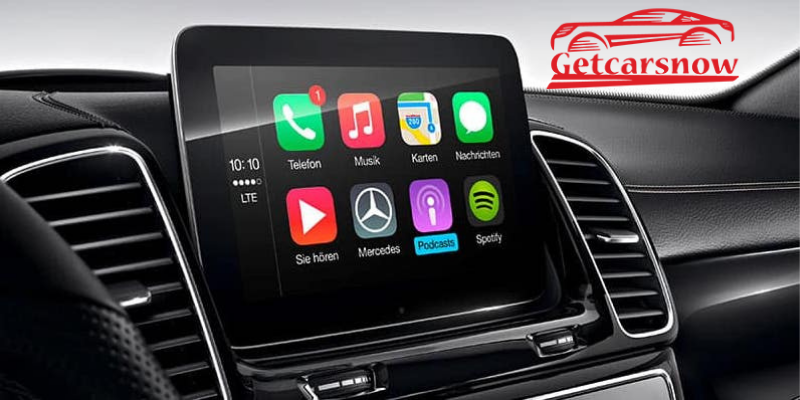 January 12, 2022

January 12, 2022
0 Comments
BMW Carplay Not Working
Common Issues of Apple Carplay
There are might be many reasons why apple Carplay is not working in BMW or any other car:
Bluetooth connectivity issues
USB cable not working
Outdated iOS version
Problems with iOS update
Trouble with iPhone detection
Devices are not integrated well
Most people face the problem while setting up the car play because they are not aware of how to do it properly.
Start your BMW car
Make Sure Siri is On
Connect your iPhone to your car
There are two ways to connect iPhone to your BMW Car:
If your Bmw car model supports the CarPlay via a USB cable, then plug your iPhone into it.
If your Bmw car model supports wireless CarPlay, then press and hold the voice command button on your steering wheel. Just, make sure to put the bluetooth on. Once it is done, go to your iPhone's Settings – General – CarPlay. Press on available cars and select your BMW car.
How to Fix Your Apple CarPlay Issues?
There are some lists on how to fix common apple carplay issues which people face most of the time.
Apple CarPlay Screen Time Issue Fix in your Car
Firstly, Make sure your CarPlay is enabled on your iPhone. Multiple settings can interfere with the CarPlay connection, so re-enable it. To do that, Go to the Settings > then "General" > CarPlay, and reconnect this to your vehicle.
if you have iOS 14 and you have turned off CarPlay in Screen Time, So "Go to Settings" > then press "Screen Time" > then tab on "Content and Privacy Restrictions" > Allowed Apps. 
Allow Your CarPlay While Locked Fix
Firstly, Check that your CarPlay is enabled when it is locked. If it is not allowed when it is locked, then it can not begin when your phone screen is put off. To fix this out, Now Go to Settings > And then tap on "General" > then press to the CarPlay and tap your BMW car from the list of connections that are available. Then it will Allow your CarPlay While Locked.
Fix: Enable Siri
Now you need to check if Siri is enabled on your iPhone or not. For CarPlay to work, it is important to enable Siri in your phone, and if it is not, then do this as below.
First Go to Settings > Siri & Search and just confirm that the following options are put on:
Listen for "Hey Siri"
Tap the side button for Siri
Allow the "Siri" when phone Locked
Lastly, the option, which allows "Siri" when the phone is locked, is not working for many iPhone users and it is the very main reason behind the CarPlay not working. Just confirm that it is enabled.
Change Your USB Cable
If your car supports Car Play via USB cable, then make sure it is working properly. If your wire is original, check if it is broken or damaged. Otherwise buy a new Original cable because many times the problem you are facing is because of the local wire.
Your Bluetooth Must Be On
If your CarPlay is connected via Bluetooth, make sure it is turned on. Mainly, the reason behind Car Play not working properly is that the Bluetooth connection is not switched on. So just put it on, and before doing this, you make sure you detach or disconnect other connected devices from the list. 
Re-Connect Your Apple Car Play Connection
Another thing that we forget and reconnect the CarPlay connection. To do this:
Firstly Go to Settings > Then press the General > tap on CarPlay and press on the vehicle you are trying to connect.
Press on "Forget this Car."
Reboot or Restart your vehicle and iPhone to reconnect and re-establish.
Restart the iPhone and Vehicle
Firstly, Reboot or Restart your iPhone and then restart your vehicle. Sometimes it happens that the things work properly when they are restarted and get rid of the problem we are facing. To restart or reboot your phone:
For iPhone X and later models,  you will have to press and hold the side button and Volume up buttons at the same time. 
To restart earlier models of the iPhone, press and hold the Sleep/Wake button. 
Finally, if you are continuously facing this type of issue with Apple connectivity, then you will have to contact Apple Support Centre. They will further see into this issue and will help you out.
Conclusion
In my opinion, it is the way where you are having an issue in the car play so hope this article will help you to connect your carplay in your BMW car.