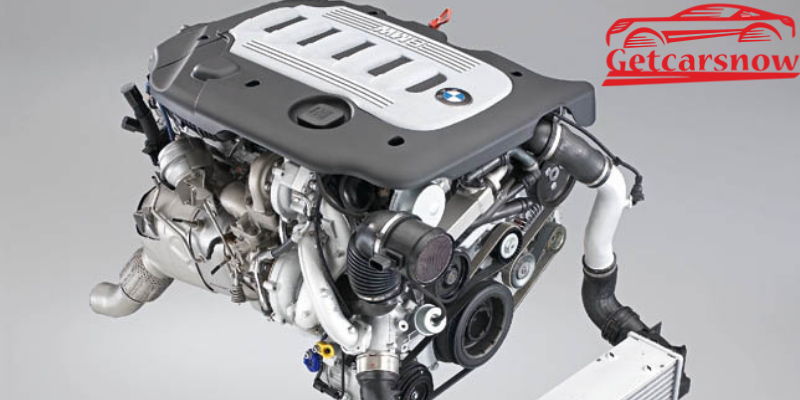 October 4, 2021

October 4, 2021
0 Comments
BMW 740i Engine – Complete Information
The German carmaker has come into the market with its usual facelift and has a fleet of newly modified cars. Many of the engines have gone through an upgrade. While some of these modifications are due to the new regulations and other changes are to make the car one of the best in the lineup. The modification in the BMW lineup was announced but one modification has been out of radar. The modification in the BMW lineup gained popularity but one modification has been out of radar. The brand new BMW 740i Engine with its long wheelbase has come with an iteration of the B 58 Mill. It is mostly similar to the 540i having a small change in its power. The 740i engine can produce a maximum torque of 332 lb-ft or 450 Nm. It can also generate a maximum power of 340PS or 335HP. The BMW 740i can also reach a speed of 62mph from zero in just about 5.5 seconds. The fuel economy of the BMW 740i is also very good and means that you would be releasing fewer toxins into the environment. 
Table of Content-
Specification of the BMW 740i Engine
Problems and solutions of BMW 740i Engine
Maintenance of BMW 740i
Conclusion
Specification of the BMW 740i Engine–
The baseline 2018 740i engine can generate a power of 326hp and can also generate a torque of 450NM. BMW 740i has a city fuel economy of 25mpg in the US and 30 mpg in the UK. The combined fuel economy of 740i is about 35MPG in the US and 41MPG in the UK. It is a 3.0 liter and four-cylinder engine. It can also reach a maximum speed of 250km/hour. This can also accelerate from zero to 60mph in just about 5.5 seconds. Below are some of the specifications of the engine to help you choose the perfect car for you.
Generation of the engine – G11 or G12
Engine – 3.0 liter four-cylinder inline, 2998 cm3
Maximum power output – 326 horsepower
Maximum Torque speed – 450Nm
Gearbox type – Automatic
Time to reach from 0 to 60mph – 5.5 seconds
Top speed – 250km/hour
Fuel Type – petrol
Fuel capacity – 78 liters
Emission standard – Euro 6
Emission rate – 156gram/100 kilometer
Transmission – 8 speed automatic
All of these specifications help the 740i to boost the speed of the car and also help in reducing the fuel consumption of the car.
Problems and solutions of BMW 740i Engine-
Engine Shuttering
The car produces a shuttering sound when you are cruising with a higher acceleration. Also, the car speed can be lesser than you expect but in some scenarios, the engine will not respond to the start.
Solution-
In this scenario, your fuel pump may be damaged and need repair. Also, its high-pressure fuel pump has a great problem of wearing out and generating some problems. 
Low oil pressure-
In this case, your engine oil pressure will be less. Also, light through your engine oil will be shining.
Solution-
This is a very common problem with the BMW 740i in that oil leaks through the engine because of the issue with the filter gasket. Then you should definitely replace your gasket with a new one. Else your engine will not get any type of lubrication and ultimately the engine will get damaged.
Engine misfiring-
This engine problem can cause serious damage to your car's engine. Also in this condition, the reverse needle does not remain at a constant pace and just moves without any reason.
Solution-
You should definitely visit a mechanic and have a genuine response with him. As he is a specialist and put a replacement coil pack after checking the failing one.
Maintenance of BMW 740i-
The cost of repairing the BMW 740i can range anywhere from $95 to $4571 and average about $4751. Like the ignition coil replacement can cost you around $315 to $450. Also, the oil pressure sensor replacement can range you from about $176 to $220. There is also a need for servicing in your 740i for car AC compressor system, wheel bearings replacement, spark plug replacement.
Conclusion-
The 740i came into the market in 2008. The net weight of the car is 1935 kg with a trunk space of 570 liters and also the car has an automatic 3.0-liter twin-turbocharged petrol engine. The engine has a size of about 2979cc and can generate an immersive power of 326 horsepower. It has a maximum torque speed of 450Nm. The 740i comes standard with a six-speed automatic transmission and rear-wheel drive. The car can go up to the speed of 250km/hour or 155mph. It has a fuel capacity of 82 liters with a standard emission rate of Euro 5. It has a fuel consumption rate of 13.8 liters/100km in the city and 7.6 liters/100km if you are driving on the highway and also has a combined fuel consumption rate of 9.9 liter/100km.