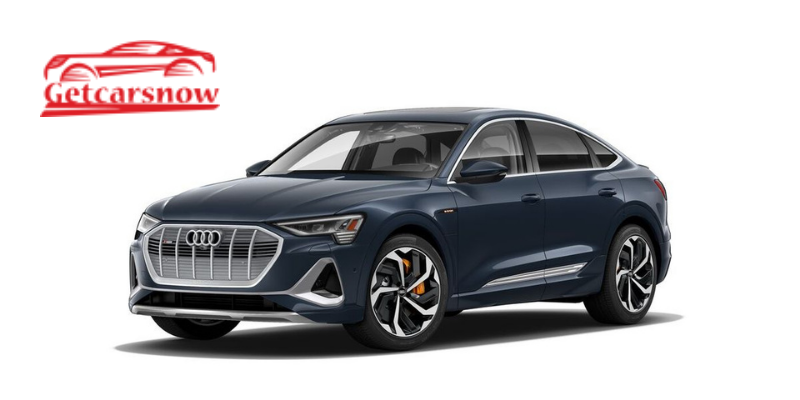 April 4, 2022

April 4, 2022
0 Comments
Audi e-Tron – Full Information
The Audi e-Tron is an electronic car with the most attractive design and technology-based car. This Audi is modified with three electric motors, and 310 miles long-range capacity. If you drive this car then you don't need to stop at a charging station at night, because it has a more capacity range charger. 
A wireless charging system is also available in this Audi e-Tron. It is a 5 seater, electronic comfort car. e-Tron means safe and comfortable driving with more suitable features for this electronic car. This consists of plug-in hybrids, merely electrically powered vehicles, and the brand new Audi, Audi's first all-electric powered manufacturing version. With the Audi e-Tron, the car will become the product collection and version designation.
The Audi derives such a silent drive, and if you drive this car then you feel CO2 environmental driving. If you choose or experience any electronic car then you just try to drive this Audi car really you feel better after driving this car. Audi provides not only comfort driving enjoyment it also provides the electronic drive. This Vachel is very suitable for everyday uses because this is a safe and problem-free car for users and doesn't need any charger emergency. 
Some Specification of Audi e-Tron car
| | |
| --- | --- |
| Price | $65,900 |
| Seating Capacity | 5 |
| Airbags | yes |
| Fuel Type | Electronic |
| Charging capacity | 76-78 in city77-78 in Hwy |
| Mileage | 400 KM/full charge |
| Safety Rating | 5 |
| Warranty | 2 year |
| Engine size | 355 HP |
| Transmission | Automatic |
| Length | 5,014 mm |
| Width | 1,976 mm |
| Hight | 1,418 mm |
| Wheelbase | 2,928 mm Sportback |
| Ground clearance | 172 mm |
| Boot space | 435 to 490 L |
| Minimum turning Circle | 12.2m |
| No. of Door | 5 |
Generation of Audi e-Tron 
Audi changed and modified her interior or exterior designs, engines, and many different features.
First Generation 
First-generation starting in 2019 of Audi electric cars. At this time Audi e-Tron is modified in a five-seat and all-wheel drive comfortable electronic car with SUV, 5 seats, 193 lengths, 65.5 height, and All-wheel drive with enough space. If you drive this car then you feel well driven like Audi. You also feel very comfortable driving if you get a new model. Its starting price is $75,795. 
Second Generation
Second generation starting in 2020 of Audi at starting price of $77,400 with 5 seats, 193 lengths, 65 heights, and all-wheel drive. During this time the company focused on engine and interior design such as a silent and smooth interior car. It can appear in wireless chargers and it is comfortable with night drive charging. Audi car mansion Infiniti has the best driving feature for a joyful driving experience.  
Third Generation 
Audi's third Generation was modified in 2021 at starting price of $65,900 with 5 seats, 193 lengths, 6505 height, and All-wheel drive in View similar vehicles. This time this car focuses on fuel and gas because Audi made an electronic car and this electronic car uses less fuel and gas. Audi made a nice design in the Third Generation.
Features of Audi e-Tron 
The Audi e-Tron was modified in 2022 at a starting price of $65,900 with 5 Seating, All-wheel, 193 lengths, and 65.5 height. The Audi e-Tron is a fully Compact electronic car and benefits from this feature that is fuel and gasless. This car charger power is most advanced because you don't need charging at night drives. 
A traffic alert is given to this car
A savings calculator is available in the car for saving or record of any running cost
A range calculator is also available in this car to forget all information about charging and speed
Fully electronic 
Technology-based car
Calculator for calculating charging time and range
All types of roadside Assistance
Wireless charger for the best drive at night
You direct purchase or buy this car from the Audi company
Digital retail is also available
Best interior and exterior
The interior design of the Audi e-Tron
The Audi interior is looking good and it provides more space such as a 2.90 metres gap between seats and four doors. Seating capacity feels very comfortable with a couple or pair of seats. A sunroof is also looking good and useful for some sessions to feel vibes. All things are a larger clam design of Audi interior. Companies use suitable materials to modify this interior. Any animal-based material is not used in any part of the interior, so best in look modify Audi in this car.
The exterior design of Audi e-Tron
Audi Exterior is also good looking, this car exterior available in more good effective color. You can show the  Audi Exterior design above in the picture, and the Audi car exterior design in the engine cabinet. You can see the Audi logo and its headlights that give the attractive look to this car. In the middle, you can see the side mirror that looks like the ear of a car. After that, the car door with the transparent window glass gives the Awesome look exterior design of an Audi. in the back of the car, the car looks to end with beautifully designed backlights. And the last car wheel gives an advanced look for this car.
Conclusion
Audi e-Tron is such a best choice for car uses. It is a fully electric car with 5 seats and a technology-based car. Multiple technical features are available in the Audi e-Tron. This car's interior and exterior are both compact for users. Its starting price is $65,900.