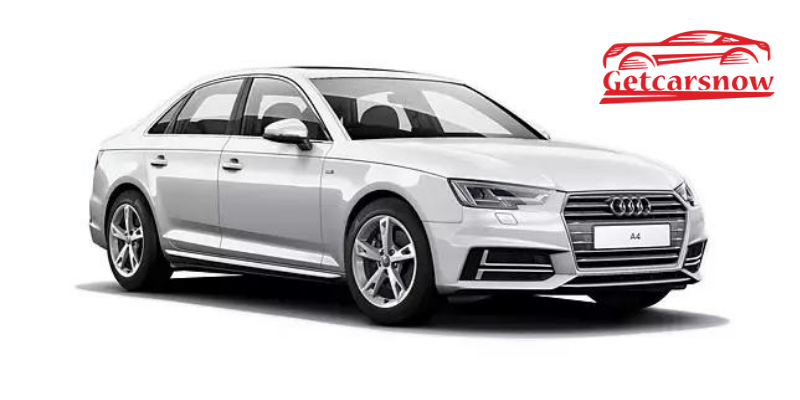 April 2, 2022

April 2, 2022
0 Comments
Audi A4 – Full information
The Audi A4 is a vehicle that has something for everyone. It's perfect for luxury-seekers who want an affordable car that still has all the bells and whistles, as well as those who are looking for a reliable and practical option for their everyday commute.
The Audi A4 comes packed with features that are sure to impress drivers and passengers alike. Some of its standout features include its built-in MMI® Navigation system, Bang & Olufsen® sound system, and S line® exterior. Plus, the A4 is available in both sedan and wagon body styles, so you can choose your requirement.
Apart from this, It has a powerful engine, all-wheel drive, and a variety of safety features. Plus, it's fuel-efficient, which makes it a great choice for those who are looking for a car that doesn't compromise on features. This car is perfect for those who want something that isn't too flashy but is still stylish and luxurious. It has a sleek design and a comfortable interior, making it the perfect choice for long drives.
Audi A4 Generations Explained
The Audi A4 has been around for a long time now, and there have been quite a few different generations of it. Here's a look at each one, and what made them so special.
First Generation
The Audi A4 is a compact executive car that was first produced by Audi in 1994. It was initially available as a four-door saloon and five-door estate. The A4 has been built on several different platforms and used a variety of engines.
The first generation of the A4, which was produced from 1994 to 2001, was available with a number of petrol and diesel engines. The most powerful engine was a 2.8-litre V6 petrol engine, which produced 190 hp. The A4 was also available with a number of different transmissions, including a five-speed manual and six-speed manual transmission which was depending on the engine. Many versions of the first generation were available with all-wheel-drive systems.
Second Generation
The Audi A4 Second Generation was a huge improvement on the first. It had a sleeker design, better performance, and more features. The biggest change, however, was the introduction of Quattro all-wheel drive. This gave the car amazing handling and made it a favorite among drivers.
The lower model of the 2nd generation comes in a 1.6-liter gasoline engine, whereas the top version was able to produce 220 hp and comes with a 3.0-liter V6 engine. The second generation of A4 also comes with a 5-speed and 6-speed (manual and automatic) transmission. The A4 was redesigned again for the 2001 model year, and remained in production until 2004.
Third Generation
The Audi A4 is a luxury car that has been in production since 1994. The third generation of the A4 was released in 2005 and was available as a sedan, wagon, or convertible. The third generation of Audi A4 was considered Audi's best-selling model and was named the "European Car of the Year" in the year of 2006.
One of the new features of the Audi A4 third generation is the virtual cockpit. This is a 12.3 inch OLED display that replaces the traditional dashboard. It provides a wealth of information to the driver and can be customized to show only the information that is important to them.
The Audi A4 third generation is a very popular car and has received positive reviews from critics and drivers. It is a stylish and comfortable car with many features that make it a great choice for luxury buyers.
Fourth Generation
The all-new Audi A4 is a marvel of engineering and design. From the sleek exterior to the luxurious interior, this car is sure to impress. The new A4 comes with a variety of engine options, so you can choose the one that best suits your needs. The Quattro all-wheel-drive system provides superior performance and handling, while the available Virtual Cockpit gives you a wealth of information at your fingertips.
The fourth generation of the A4 debuted in late 2007 and was available in saloon (sedan), Avant (wagon), and Sportback (hatchback) body styles. The design of the car was based on the Audi B6 A4 concept car which was unveiled at the 2002 Geneva Motor Show.
Fifth Generation
The all-new Audi A4 is the fifth generation of Audi's A4 line of sedans. It was unveiled at the Frankfurt Motor Show in September 2015 and began sales in Europe in November 2015. The exterior design is based on the Audi prologue concept car.
The Audi A4 is available as a sedan or station wagon. The engine range includes petrol and diesel engines, with power outputs ranging from 150 PS (110 kW) to 272 PS (200 kW). All-wheel drive and a dual-clutch S Tronic transmission are standard on all models.
Interior Design
The Audi A4 is a popular car, and people are often curious about its interior design. The cabin is designed to be comfortable and functional. There is plenty of space for both the driver and passengers and the controls are easy to reach.
It has an Audi sound system, radio, navigation control, and multifunction buttons on the steering wheel. It's able to make your journey convenient because the seat has lumbar support and a central armrest. 
The dashboard has a beautiful and modern design. The center console is angled towards the driver, and it houses all of the car's controls. The dashboard and center console are both made from high-quality materials. The seats are also comfortable and supportive which is good for a long journey.
Exterior Design
The Audi A4 has always been a popular car because of its sleek, stylish exterior. But what makes the design so good?
The front end of the Audi A4 is very angular, with sharp lines and a prominent grille. This gives the car an aggressive look that sets it apart from other sedans on the market. The sides of the car are curvy and elegant, while the rear is tapered and aerodynamic. Together, these features create a car that is both stylish and sporty.
The base model, for example, comes with a 2.0L engine and a 6-speed manual transmission. It also has 17-inch alloy wheels, power-adjustable heated mirrors, a panoramic sunroof, and much more.
Conclusion
The original Audi A4 was released in 1994 as a replacement for the Audi 80. It was a sleek and stylish sedan that was built for performance. The engine was powerful and the handling was excellent. It quickly became a favorite among drivers.
Audi has always been a brand that puts a lot of emphasis on luxury and innovation. And over the years, they have released different generations of the Audi A4. Each one has its own unique features that have made it a favorite among people.