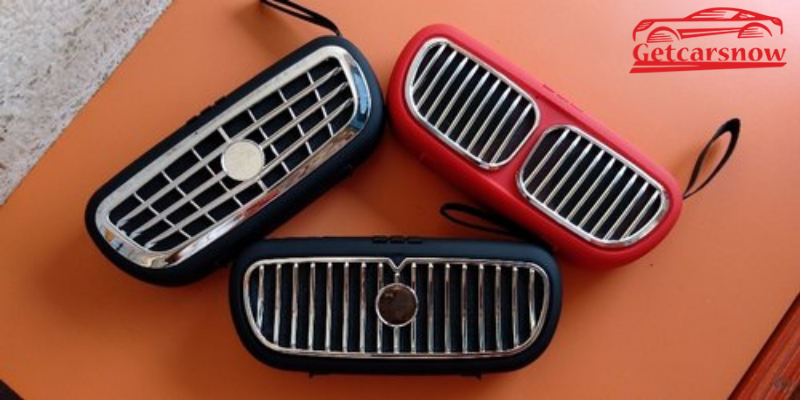 January 5, 2022

January 5, 2022
0 Comments
BMW Bluetooth Not Working
In today's world, we all know that BMW is a well-known and highly luxurious brand in the market. But the major issue with this brand is Bluetooth Connectivity, BMW Bluetooth issues (like random disconnects) causing problems to many users and creating many problems like making phone calls, streaming music, and many more. No doubt, BMW makes great cars but they do not have that much a hold on technologies and infotainment. And the worst part about this news is that there's no fix other than buying a new car with different technologies.
Although sound issues can differ based on the speakers and the audio system (to be precise) used in the car, when it comes to Bluetooth issues in the audio, there are general troubleshooting steps that can save time and cost of the repair. A technically backward person who owns a BMW can spend like one hundred dollars for the repair of minor connectivity issues and it is quite obvious as the car he owns is much likely to be handled with care. Okay, okay we should care about all of our accessories and I'm not trying to be partial about other brands here, it's just the cost of the car which makes it too. 
Today I'm here to provide some basic troubleshooting guide, step-by-step in order to dissolve the consumer's tension and to fix the issues with the Bluetooth audio.
Why do Bluetooth pairings fail?
As we all know that we need both hardware and software to make a device complete, and if your devices do not work like normal, they won't be able to connect. This is something that everyone should know. Bluetooth is a backward compatible device and these devices support the Bluetooth 5 standard which has to be able to pair with all the devices, just like the ancient Bluetooth 2.1 did, which was launched in 2007. So if your phone is running on Bluetooth 5.0, then there is a chance that it can still be connected to a device using Bluetooth 2.0.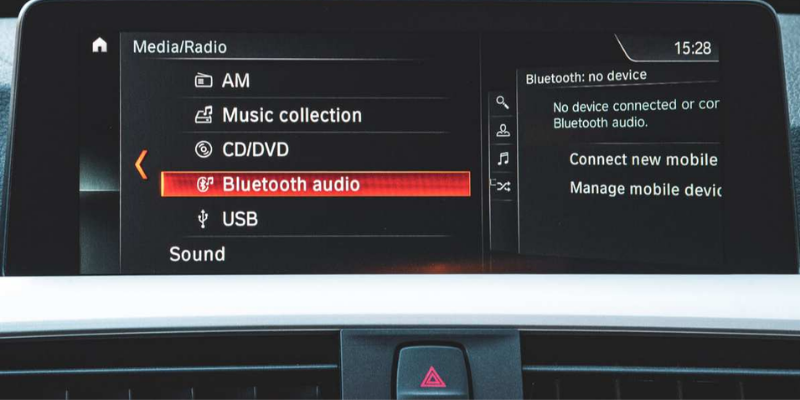 Troubleshooting Steps to Resolve Bluetooth Connectivity Issues
Below are the few troubleshooting steps that might help to resolve this issue and these steps are also recommended by BMW Dealer or a person who is an Apple genius.
First of all delete all the paired Bluetooth devices of your BMW, and the Bluetooth accessory in the iOS, after that repair all the unpaired devices of your BMW. The first step might resolve this issue of disconnectivity in one go also.
Second step that is recommended is to update iOS Software. Sometimes updating your iOS software is not a good option, it might make the situation even worse.
Third step would be Factory reset the iPhone. This step takes a lot of time and the failure of this step leads to a huge waste of time.
One can also reset their phone's network settings, basically iOS in order to resolve all the connectivity issues.
You can also turn airplane mode on and off several times.
You can disable your Bluetooth, then turn it on several times also.
One can also replace the head unit of their BMW.
Determine which pairing process your device employs.
You have to make sure that the two devices are close enough to one another, although 5 meters is the standard Bluetooth range for old to new versions.
Limit data shared between devices.
Turn on discoverable mode in both of your devices.
Update the hardware's firmware.
If the volume on the Bluetooth car stereo is on a high level and there is either low or no sound on your phone, there may be an incorrect setting or a problem. You can follow the below-given steps in order to resolve this issue as each of these steps represents in order to provide a possible solution to this issue, also check the sound status after completing each of the following steps.
Try to adjust the volume on the car stereo receiver, in order to make sure that the volume is not set to low level.
Try to adjust the volume on an iPhone or your Bluetooth cellular phone (if this is applicable on your device).
You have to verify the Bluetooth connection between your phone and the car stereo.
Once you confirm the Bluetooth connection between the two devices, you can test the Bluetooth music.
(The Attenuation (ATT) function helps you to mute the car stereo sound whenever you receive a telephone call or even a notification). Adjust both Fader and Balance controls. (It's a sound adjustment switch for the stereo speakers, like left and right). Any voice from the BMW Bluetooth phone calls or any notification will play only through the front left and right speaker outputs. Also not every Bluetooth car stereo receiver comes with the same functions or features. You can check the operating instructions if any model-specific information is needed for any of these above steps, check the operating instructions.