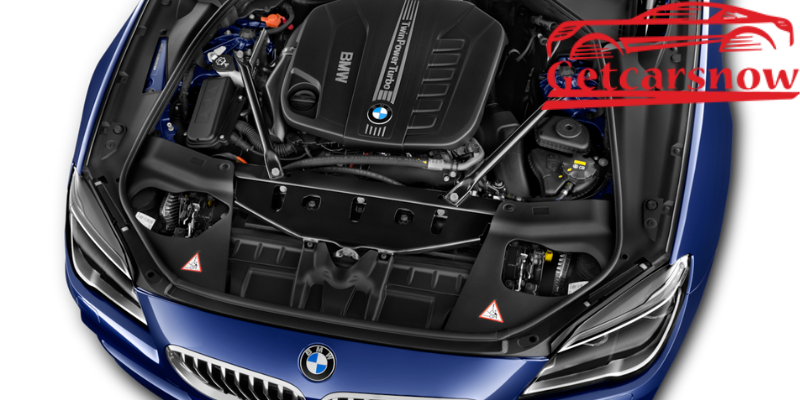 October 8, 2021

October 8, 2021
0 Comments
BMW 640i Engine
BMW is a popular car brand in the vehicles industry. In addition, it is famous for world-class luxury, adherence to high standards, and high-performance cars. Also, BMW is high on the list of all the big cars in the automotive market. This is mainly due to the strong power of its car engines. So, one such powerful engine is the BMW 640i engine. Moreover, the solid performance of the 640i results in top fuel efficiency. So we're going to be discussing the BMW 640i engine here. We will know about its specifications, common problems, and maintenance. In addition, this information can help you to make knowledgeable decisions about this unique BMW engine.
Table of Contents:
BMW 640i Engine Specs
Problems with BMW 640i Engine
BMW 640i Engine Maintenance
Conclusion
BMW 640i Engine Specs
BMW 640i Engine comes with 7.7 liters / 100 km fuel consumption, 62 mph in 5.4 seconds. Also, it has a top speed of a maximum of 155 mph, and a curb weight of 4023 lbs. BMW 640i has a turbocharged 6-cylinder in-line turbo engine. Additionally, this engine produces a maximum output of 320 PS at 5800 rpm and a maximum torque of 330 Nm at 1400 rpm. Also, power transmission happens through 8-speed automatic transmission. Here are the detailed specifications:
Displacement = 3.0L
Numbers of cylinder = 6 Inline Turbo
Fuel type = Gas
Fuel System = Directly Injected Gasoline 
Drivetrain = All Wheels Drive (AWD)
Horsepower = 315 at 5800 rpm
Max Torque = 330 Nm @ 1400 rpm
Transmission Gearbox = Automatic with 8 speed
Type of Engine = Turbo Premium Intercool 
Range, city/highway (Miles) = 370/536
Fuel Economy (Com / City / Highway) = 24/21/28
Problems with BMW 640i Engine
System Faults of VVT
The second-generation 6 Series, with 640i Engine, was a great car with all the necessary ingredients and components. But it got plague with a few shortcomings. One of them was a problem with the variable valve control. The crux of the problem is that the VVT ​​system's oil line could be leaking, resulting in a noisy engine and an engine indicator light coming on. If your 6 Series is showing these symptoms, it is almost certainly the VVT ​​oil line.
Intermediate Levers of Valvetronic
Another common problem with this 6-generation is the so-called Valvetronic center levers, part of BMW's innovative throttle valve system. While the name sounds too technical, it's easy to tell when you are facing this problem. When the engine starts, the engine will sometimes experience irregular idle speed for about 20 seconds and then return to normal. Another symptom of this would be an engine check light and misfire diagnostic codes. In this case, the middle levers must undergo replacement.
Failure of Fuel Pump
Another major potential problem with BMW 640i Engine has to do with the high-pressure fuel pump. This problem concerns the valve that controls the amount of fuel. The fuel flowing into the high-pressure fuel pump fails. In this case, the engine output reduces and an engine malfunction warning is on display. The solution is to replace both high-pressure fuel pumps.
Bearing bushing of Crankcase
This problem is to do with a crankcase bushing not properly fit into the engine. This may seem like a bit of a problem, but the cars involved actually need to have a new engine. So contact a BMW dealer for more information.
Electrical short circuit of Water pump
A possible short circuit in the water pump of some rows of 6, could cause a fire under the hood. A BMW dealer can determine whether your vehicle is affected and arrange for a pump replacement.
BMW 640i Engine Maintenance
The BMW 640i Engine will certainly require regular maintenance to stay in working condition.
There are some standard maintenance procedures that you expect with any vehicle. Also, there are few issues that are general issues. Here is a look at the most common BMW 640i repairs that are fixable:
Oil filter changes
Starter motor change
Tire rotation
Air conditioning diagnosis
Brakes pad change
Brake squeal from brake pad wear sensor
Servicing the BMW 640i is essential. Motorists face a variety of weather conditions, from floods to droughts. Road conditions will also differ significantly from one urban area to the next. Thorough knowledge of all technical components of the latest Series 6 is required.
Conclusion
In conclusion, the BMW 640i engine is an excellent and reliable automobile engine for your BMW car. We discussed the full specs, common problems along with the maintenance plan. If you follow the BMW maintenance program correctly, you can avoid a lot of hassle. I hope you have obtained all the information you need about the 640i. You can find similar interesting readings on the BMW M235i Engine, BMW 320i Engine. This was all about the BMW 640i engine.