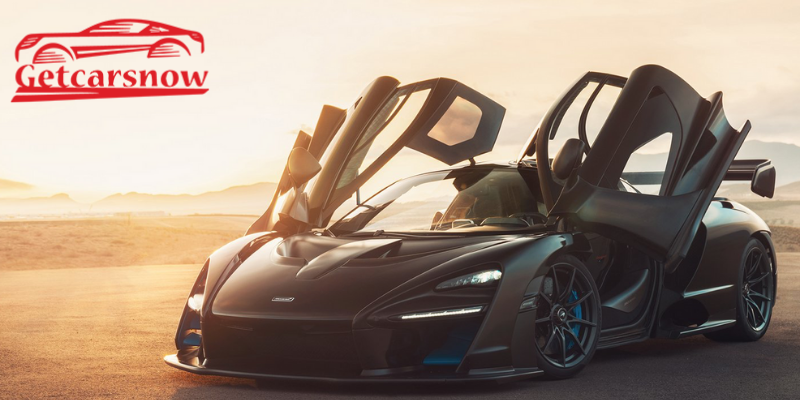 October 9, 2021

October 9, 2021
0 Comments
Top 10 Best Supercars
A Supercar is a defined term for a high-performance, street-legal premium sports vehicle. Supercars are frequently the flagship model in a car manufacturer's sports car portfolio. Sports cars are sensitive driving machines that may provide terrific, accessible fun in entry-level models, with more costly vehicles being built up for optimal handling balance. Supercars have high speed and power, as well as luxury, to build a wonderful card manufactured by a Manufacturer.
Discussing the Top 10 Best Supercars present in the world
Mclaren 720S
The McLaren 720S is a fast and superbly designed supercar. The 710-hp twin-turbo V-8 powering the rear wheels powers both the fixed-roof coupe and the drop-top Spider, providing rocket-like acceleration and loud noise. The 720 S can go from 0 to 60 mph in 2.6 seconds. A twin-turbocharged 4.0-liter V-8 delivers 710 horsepower and 568 pound-feet of torque in both the coupe and convertible versions. The totals are route through a seven-speed dual-clutch automatic gearbox with paddle shifters.
Ferrari F8 Tributo
The 2021 Ferrari F8 Tributo can do just about anything from performance to design, and the supercar genre thrives on design and performance. The Ferrari F8 Tributo is available in a single trim level with enough features to make either body type appealing for the car. The F8 Tributo is powered by a 3.9-liter twin-turbocharged V-8 engine with 710 horsepower and 568 lb-ft of torque. All versions are rear-wheel drive, and the gears are changed using a seven-speed automatic gearbox. This Ferrari is fast enough as compared to other supercars present in that segment.
Audi R8
The Audi R8 has a 600-horsepower V-10 engine hidden underneath its two-seat interior. The V-10 produces 562 horsepower and 406 pound-feet of torque. A Sports Exhaust package and a Dynamic package are now available for both body types. On the one hand, the 562-hp V-10 delivers tremendous acceleration and a booming scream that is identical to the 602-hp vehicle. The V-10 engine of the R8 comes in two versions. The R8's seven-speed dual-clutch automatic transmission isn't the most refined. The R8 comes with adaptive suspension as standard, whereas Performance variants have a more aggressive fixed-damper arrangement.
Porsche 911 GT2 RS
The Porsche 911 GT2 RS is not just a normal supercar, but it's so much more. The adaptive suspension is lower and firmer, so it'll go around bends long. With its tilted center console and five-gauge instrument panel, pre-992-generation 911s will recognize the interior design. The cabin is cover in a mix of leather and faux-suede materials that give it a surprisingly opulent look. When you combine a lightweight sports vehicle with a 3.8-liter flat-six engine that produces 700 horsepower and 553 lb-ft of torque with a mated dual-clutch and, the 911 GT2 RS. A seven-speed dual-clutch automatic gearbox sends that enormous power to the rear wheels.
Lamborghini Huracan EVO
The Huracan is the most fascinating model made by Lamborghini, thanks to its steep discount and promotion of tailgating. Because of the wide range of color possibilities, there's a good chance that no two vehicles will look alike. And we recommend either of the optional 20-inch wheels for extra presence. Behind the Huracán's cabin lies a naturally aspirated 5.2-liter V-10 that makes a wicked sound when revved to its redline of 8500 rpm. On rear-wheel-drive vehicles, the engine produces 602 horsepower, while all-wheel-drive variants produce 631 horsepower. It's pair with a seven-speed dual-clutch automatic transmission that can shift on its own or via paddle shifters. The Huracan's handling is quick, and the suspension makes it feel agile.
Ford GT
The Ford GT is a mid-engine two-seater sports vehicle produce and sold by Ford in the United States. A twin-turbocharged 3.5-liter V-6 engine powers the new Ford GT. The V-6 is connect to a seven-speed dual-clutch automatic transmission and produces 660 horsepower and 550 pound-feet of torque. Almost every control is confine to the race-car-inspired steering wheel, making the cabin incredibly simple and driver-focused.
Nissan GT-R
The Nissan GT-R is the supercar that took a lot of effort for the manufactures to make such a fantastic supercar. The Nissan GT-R is a fast and powerful sports vehicle. The basic twin-turbo 3.8-liter V-6 in the GT-R produces 565 horsepower. It's mate to a six-speed automatic transmission and all-wheel drive, which work together to put all that power down on the road. The GT-front R's seats are quite spacious, while the back seats are only suitable for young children. The inside is well decorate and includes a long list of standard amenities.
Aston Martin DBS Superleggera
The Aston Martin DBS Superleggera is a grand tourer made by Aston Martin, a British luxury vehicle manufacturer. The legendary DBS nameplate is utilize on this automobile, as it was on both the original DBS and the DB9-based DBS V12. In 3.4 seconds, the DBS Superleggera accelerates from 0 to 100 km/h (62 mph). The DBS is a sporty touring vehicle with a lot of power. A 715-horsepower twin-turbocharged 5.2-liter V-12 engine powers the rear wheels through an eight-speed automated transmission. The DBS is a grand-touring sports car, therefore it comes with plenty of amenities to make your journey more pleasant. Standard features include leather-wrapped power-adjustable sports seats with heat and memory settings.
McLaren 720S
The McLaren 720S has ascended to the top of our supercar class list, where both of its predecessors (the 650S and the MP4-12C) fell short.
There are few more straightforward or effective methods for automobiles in this segment of the performance car market to demonstrate their superiority than to accelerate faster, lap faster, and stop harder than their competitors. The 720S is capable of all three. In many of the performance criteria used by road testers, this 710bhp supercar is a better match for a modern hypercar than one of its mid-engined competitors.
BMW M1
The original BMW M1 supercar has been out of production for 41 years, but it appears that Munich is now getting ready to bring a replacement to market.
The Vision M Next Concept, which was previously previewed, will make its public premiere at this year's Frankfurt Motor Show, and BMW has already stated that it intends to "deliver on what we promise."
A four-cylinder petrol engine positioned behind the driver is supposed to provide power, which is supplemented by two electric motors for a total power output of 591bhp. Its 0-62mph speed is expected to be approximately 3.0 seconds, and an electric-only range of more than 62 miles is expected.
Conclusion
We've discussed the top ten supercars on the market right now. They feature the greatest design in the industry, as well as the best in class inside, as well as performance and power. They have the most powerful engines, and their speed is unrivaled. These supercars were created by some of the industry's most prestigious manufacturers. We have discussed the top 10 best Supercars.