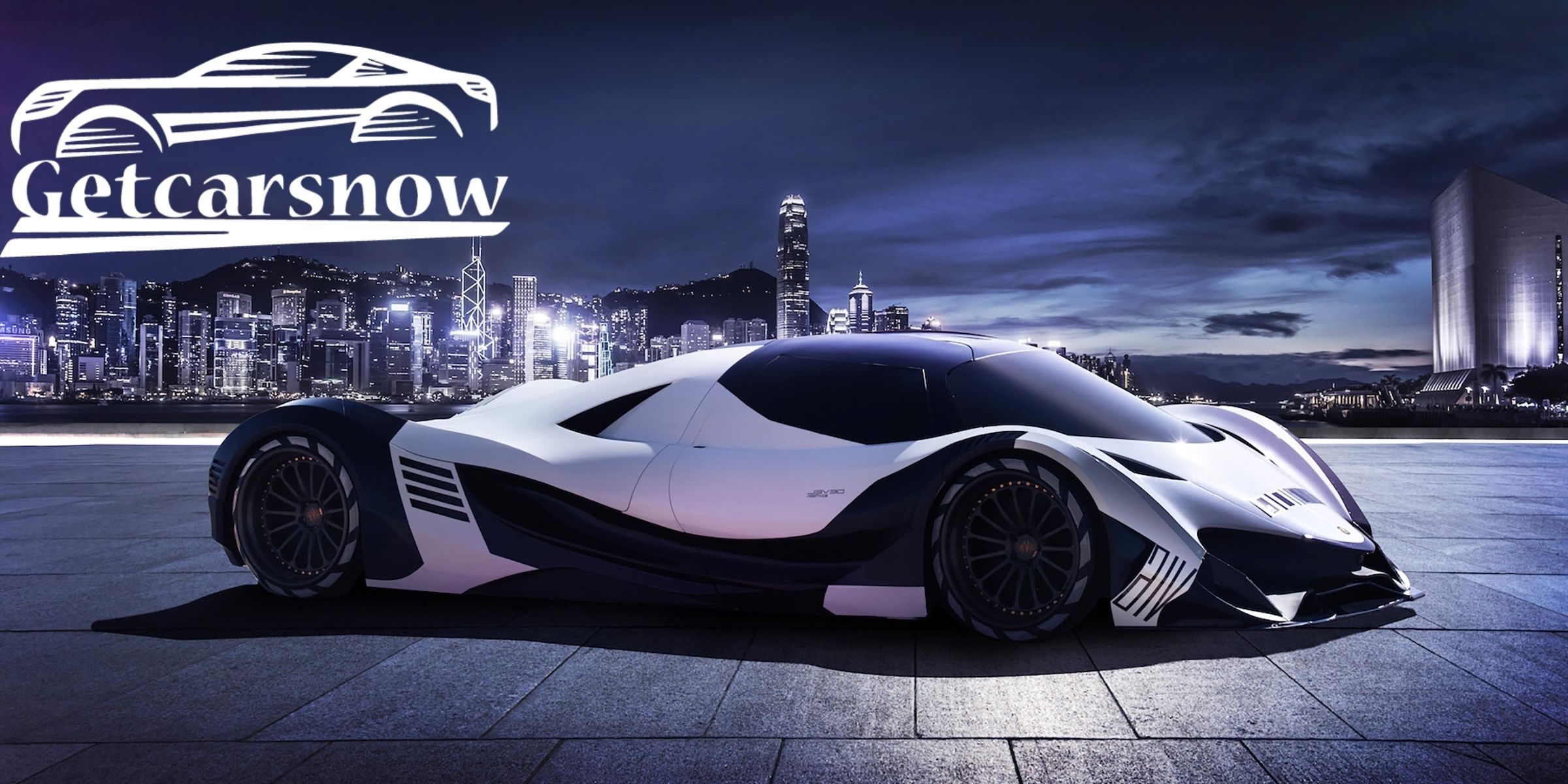 October 30, 2021

October 30, 2021
0 Comments
Top 10 Best Hypercars
Hypercar, sometimes known as an exotic car, is a street-legal, high-performance premium Sports Car with a high price. The most powerful supercars have been referred to as "hypercars." Hypercars are often the most expensive model in a manufacturer's sports car lineup. We will be discussing the top 10 Best Hypercars in the world.
Table of Content
Aston Martin Valkyrie Hypercars
Bugatti Chiron
Lamborghini Aventador
Aston Martin DBS Superleggera
Ferrari LaFerrari Hypercars
McLaren 720S Hypercars
McLaren F1 Hypercars
Lamborghini Huracan EVO
Mclaren P1
Lotus Evija
Conclusion
Aston Martin Valkyrie
The Aston Martin Valkyrie is powered by a 6.5-liter V-12 engine with natural aspiration and an electric motor. Power is sent to the rear wheels via a seven-speed automatic transmission. The V-12 produces 1000 horsepower on its own, with the addition of 160 horsepower from the battery-electric system and Integral Powertrain. The combined output of the power sources is 1160 horsepower and 663 lb-ft of torque. The identical powertrain is used in Aston Martin's Valkyrie AMR Pro, although the V-12's calibration has been altered to increase horsepower. Seating for two is available in the Aston Martin Valkyrie. Engine power: 1160 horsepower
Starting price: $3 million
Bugatti Chiron
Bugatti introduced the renowned Chiron as a follow-up to the trailblazing Veyron and somehow managed to increase the standard. The improved 8-liter quad-turbocharged W16 engine powers this premier hypercar. The strong engine produces 1500 horsepower and accelerates the car from 0 to 62 mph in under 2.5 seconds, all because of the two-stage turbocharging system.
Engine power: 1500 horsepower
Starting price: $ 3 million
Lamborghini Aventador
Although the Aventador is slightly less radical than its competitors, no list of top hypercars is complete without a Lamborghini. That's not to say that the perfect sports car isn't capable; rather, it feeds on a feeling of balance rather than pure and simple excess. As a result, the Aventador is as elegant as it is powerful, with a starting price of around $400,000 before customizing packages. This top hypercar can reach 217 mph and produce 740 hp and 507 ft-lbs of torque thanks to a Multi-Point Injection V12 engine.
Engine power: 729 horsepower
Starting price: $ 421,321
Aston Martin DBS Superleggera
The Aston Martin DBS Superleggera is a grand tourer-made Aston Martin, a British luxury vehicle manufacturer. The legendary DBS nameplate is utilize on this automobile, as it was on both the original DBS and the DB9-based DBS V12. In 3.4 seconds, the DBS Superleggera accelerates from 0 to 100 km/h (62 mph). The DBS is a sporty touring vehicle with a lot of power. A 715-horsepower twin-turbocharged 5.2-liter V-12 engine powers the rear wheels through an eight-speed automated transmission. The DBS is a grand-touring sports car, therefore it comes with plenty of amenities to make your journey more pleasant. Standard features include leather-wrapped power-adjustable sports seats with heat and memory settings.
Ferrari LaFerrari
LaFerrari is powered with 960 horsepower by combining a 6,262cc V12 engine with a 120 kW electric motor. Ferrari intends to incorporate similar powertrains into cheaper vehicles in the future, demonstrating how the development of hypercars can lead to far-reaching discoveries. The LaFerrari's powerplant produces a total of 950bhp. LaFerrari can go from 0 to 62 mph in 2.4 seconds and 186 mph in 15 seconds. For the time being, however, such an advanced hypercar will cost at least $1.4 million USD.
Engine power: 960 horsepower
Starting price: $1.4 million
McLaren 720S
The McLaren 720S has ascended to the top of our supercar class list, where both of its predecessors (the 650S and the MP4-12C) fell short.
There are few more straightforward or effective methods for automobiles in this segment of the performance car market to demonstrate their superiority than to accelerate faster, lap faster, and stop harder than their competitors. The 720S is capable of all three. In many of the performance criteria used by road testers, this 710bhp supercar is a better match for a modern hypercar than one of its mid-engined competitors.
McLaren F1
The McLaren F1 was a top hypercar before the notion even exist, according to experts and aficionados alike. It built to be the ultimate road warrior and is still one of the fastest naturally aspirate cars in the world. F1's carbon-fiber exterior and state-of-the-art engine have created the frame for a multitude of supercars and hypercars to follow in its footsteps.A Beatle (George Harrison), a Sultan (of Brunei), and Elon Musk himself were all the previous owners.
Engine power: 618 horsepower
Starting price: $ 1.2 million
Lamborghini Huracan EVO
The Huracan is the most fascinating model made by Lamborghini, thanks to its steep discount and promotion of tailgating. Because of the wide range of color possibilities, there's a good chance that no two vehicles will look alike. And we recommend either of the optional 20-inch wheels for extra presence. Behind the Huracán's cabin lies a naturally aspirated 5.2-liter V-10 that makes a wicked sound when revved to its redline of 8500 rpm. On rear-wheel-drive vehicles, the engine produces 602 horsepower, while all-wheel-drive variants produce 631 horsepower. It's pair with a seven-speed dual-clutch automatic transmission that can shift on its own or via paddle shifters. The Huracan's handling is quick, and the suspension makes it feel agile.
McLaren P1
The McLaren GT is powered by a 4.0-liter twin-turbocharged V-8 engine with 612 horsepower and 465 pound-feet of torque. The power is sent to the rear wheels via a seven-speed automatic transmission. The McLaren GT can accelerate from 0 to 60 mph in 3.1 seconds and includes launch control and other systems that help with acceleration from a standstill. The McLaren GT gets 15 mpg in the city and 22 mpg on the interstate. The glass roof can be ordered with an electrochromic function that allows it to change from opaque to various levels of transparency at the push of a button.
Engine power: 903 horsepower
Starting price: $1.2 million
Lotus Evija
The Evija's exterior design is inspired by track-focused race vehicles, with nearly muscular curves and an aerodynamic bonnet. Butterfly doors and a conspicuous wing on the back also improve the aerodynamics. It also has four electric motors. It generates an incredible 2000 horsepower from these. According to the company, it is the world's most powerful production car. This force has resulted in a few other states that are similarly impressive: The Evija accelerates from 0 to 60 mph (0 to 100 km/h) in under three seconds and has a top speed of 186 mph (300kph).
Conclusion
Hypercar has the best design in the business, as well as the best in class interior, performance, and power. They boast the most powerful engines and are unequaled in terms of speed. Some of the industry's most prominent manufacturers developed these hypercars. We have discussed the top 10 Hypercars.