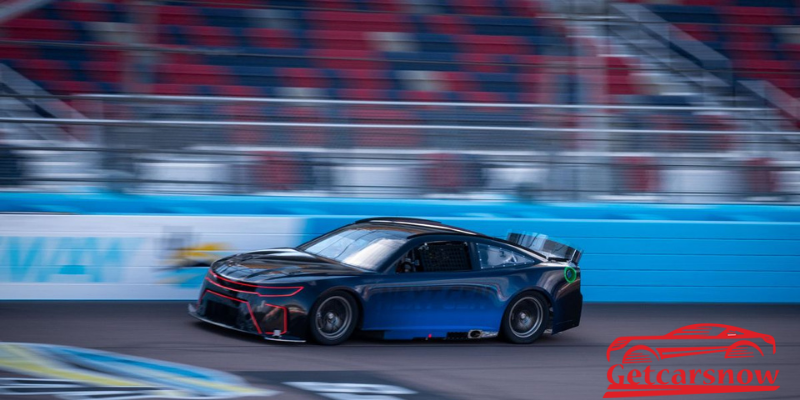 January 11, 2022

January 11, 2022
0 Comments
NASCAR Next Gen Engines Make Much More Horsepower
NASCAR Next Gen Engines make much more horsepower as the time is changing in 2022 many modifications will come in the Nascar and make more horsepower.
Now Nascar announced a change in their horsepower. If we talk about testing, teams tested three configurations on a 1.5-mile oval: a 4-inch centered spoiler, a 6-inch centered spoiler, and a 6-inch offset spoiler. These all three run with 670 horsepower.
Nascar senior vice president and the chief racing development officer confirmed that the engine would be likely for the engine 2022 season at all tracks with the exception of Atlanta Motor Speedway, Daytona International Superspeedway, and Talladega Superspeedway. 
O'Donnell said Friday morning that "I would say we are more likely to go with 670 horsepower across all the tracks" during the test.
There Banking and length, Since 1988, Talladega and Daytona have essential Nascar to start engine restrictions to moderate speed. Atlanta is being reconfigured and repaved for 2022 in an order that awaited to produce the pack-style racing Talladega and Daytona.
In the last three seasons, Depending on the track length Nascar decided to switch between two horsepower. Larger speedways and the most faster will run with 550 horsepower and the road courses and the short tracks will use 750. Horsepower but after testing, results were figured not good enough with that engine at Charlotte November month.
In 2019, Nascar had implemented 550 horsepower to engender more pack racing at 1.5-mile tracks. Which needed full-throttle speeds, and here one question is raised that, On the next gen the drivers have to crack the accelerator with 550 horsepower, In testing which has more difficult handling.
O' Donnell said that "The simple factor is how much drag is built into this car". If you look at the 550 horsepower package then to produce you saw some of the similar results, horsepower level will have to be so low. That at this point we don't think it is the right move. You can surely go out there and run 550 horsepower, but from what we have seen in observation of 550 to 670, we are a little bit more towards 670. And little more spread out when you restart a race.
Nascar V8 Engines
Nowadays many engines are making power with turbochargers and valve timing. But for Nascar, there is no replacement for any displacement.
Nascar is currently using an EFI V8 engine, after 62 years engine fuel feed by using carburetion. And that is why they have limited to 358 cubic inches (5.86) displacement.