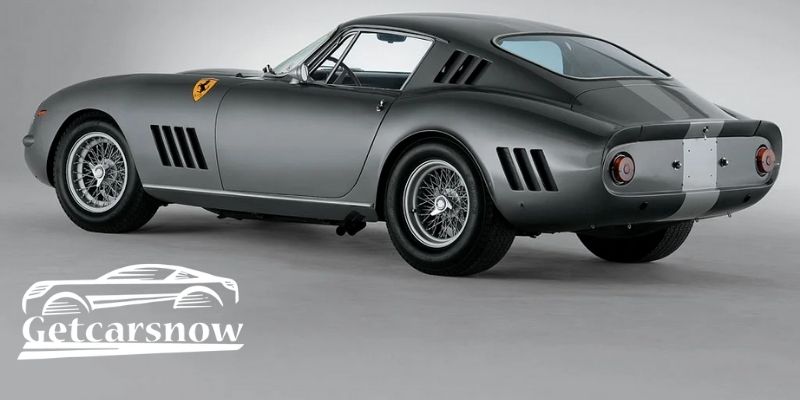 November 11, 2021

November 11, 2021
0 Comments
Most expensive cars ever sold at auction
Most expensive cars or let's say premium cars are pricey. With outrageous price tags to match their amazing performance, looks, and unmatched exclusivity. The world of new high-end vehicles needs millions of dollars, yet there are cars that aren't supercars or hypercars but can cost much more. Also, they are in high demand among the extremely wealthy, and they compete for them. Now, we will discuss the most expensive cars sold at an auction.
Table of Content
1955 Jaguar D-Type
1935 Duesenberg SSJ
1956 Aston Martin DBR1
1964 Ferrari 275 GBT/C
1967Ferrari 275 GTB/4*S NART Spider
1956 Ferrari 290 MM
1954 Mercedes-Benz W196R
1957 Ferrari 335 S
1962 Ferrari 250 GTO
1962 Ferrari 250 GTO Scaglietti
1955 Jaguar D-Type
Firstly, The Scottish racing team Ecurie Ecosse raced the 1955 Jaguar D-Type and won the 24 Hours of Le Mans in 1956. This is also the only C or D-Type that has won a Le Mans race and is still in original condition. Also, it has a 3.4-liter inline-six engine with 250 horsepower and a top speed of 255 kilometers per hour on the Mulsanne Straight in 1956. IN fact, the D-Type was essentially a C-Type with a smoother front end to reduce drag and a rear fin to increase stability at high speeds. In August 2016, RM Sotheby's sold a Jaguar D-Type for $21,780,000.
1935 Duesenberg SSJ
Duesenberg was a high-end luxury car manufacturer in the United States throughout the 1920s and 1930s. Duesenbergs were well-known for being both pricey and swift. Also, the Duesenberg brothers, the company's founders, started off making race engines and race vehicles. However, the 1935 SSJ model, which is one of only two SSJs ever made and is in original condition. Also, it is driven by a 6.9-liter inline-eight engine with 32 valves and twin overhead cams that produce 400bhp and have a top speed of 225kmph. Gooding & Co. sold the Duesenberg SSJ for $22,000,000 in August 2018.
1956 Aston Martin DBR1
The Aston Martin DBR1 was designed to win races, and it accomplished so, as well as being a fantastic-looking car. Indeed it was driven by some great personalities like Carroll Shelby and Jack Brabham and won the 1959 Nurburgring which was for 1000kms. It has a more powerful race engine that produces 301bhp, which is 60bhp more than the original. In August 2017, RM Sotheby's sold an Aston Martin DBR1 for $22,550,000.
1964 Ferrari 275 GTB/C
A 3.3-liter naturally aspirated Colombo V12 engine powers the Ferrari GTB/C. The 275 GTB/C Speciale, a sportier variant of this Grand Tourer, was also intended to be an evolution of the 250 GTO, which had been racing since 1962. However, to enhance aerodynamics, the 275 GTB/C had an extra-thin-gauge alloy bodywork with a more streamlined design. This particular model attracted such a high price because of its well-documented origins and excellent condition. It was the first of three 275 GTB/C Speciale ever manufactured. The 3.3-liter V12 engine produces 305 horsepower and was sold for $26,400,000 in August 2014 by RM Auctions.
1967 Ferrari 275 GTB/4*S NART Spider
Sergio Scaglietti designed the Spider version of the 275 GTB. It was built for Luigi Chinetti, Ferrari's North American salesman after he made a specific request. NART Spiders was the name given to the 275 GTB/4 Spiders, which stood for North American Racing Team. Mechanically, the Spider stayed unchanged, and the V12 engine continues to generate the right sound even at 8000 RPM. In August 2013, RM Auctions sold a 1967 Ferrari 275 GTB/4*S NART Spider for $27,500,000.
1956 Ferrari 290 MM
The Ferrari Monza Series was a line of four- and six-cylinder cars produced by Ferrari. This is one of four 290 MMs manufactured, and it was created for Juan Manuel Fangio, the future five-time Formula One world champion, who drove it to fourth place overall in the 1956 Mille Miglia. For this Formula 1 race, Ferrari used their top engine and finished in a very strong position when compared to the other cars that competed. RM Sotheby's sold the Ferrari 290 MM for $28,050,000 in December 2015.
1954 Mercedes-Benz W196R
Germany's comeback to Grand Prix racing was marked in 1954 by the Mercedes-Benz W196 F1 car, which won the French GP for the first time since 1939. It became even more dominant in that season, with two additional victories and a second Formula One Drivers World Championship for one of its drivers, Juan Manuel Fangio. The Mercedes W196 is a 286 horsepower inline-eight engine with fuel injection and desmodromic valves. With only 650 kilograms to load, this engine ensured that the W196 could reach a top speed of 300 kilometers per hour. Bonhams sold the car for $29,600,000 in July 2013.
 1957 Ferrari 335 S
The Ferrari 335 S was a development of the 290 MM which was made earlier. Only four 335 S were produced, making it one of the world's most valuable cars today. It is powered by a 4.1-liter V12 engine with 394 horsepower and a top speed of 300 kilometers per hour. The Ferrari 335 S has completed 12 hours of racing in Sebring and 24 hours of racing in Le Mans. In February 2016, Artcurial sold it for $35,730,510.
 1962 Ferrari 250 GTO
The 250 GTO is Ferrari's most famous two-seat front-engined coupe. It was designed to compete in the 1962 3-liter FIA GT World Championship series, and it won the championship in both its first and second seasons. Its 3-liter Colombo V12 engine develops 296 horsepower and 294 Nm of torque. This is one of the most sought-after cars at auction. Bonhams sold this for $38,115,000 in August 2014.
1962 Ferrari 250 GTO Scaglietti
The 1962 Ferrari 250 GTO Scaglietti is the most valuable car ever sold at auction. The GTO's Series II bodywork makes it appear a lot more like the 250 LM, the last Ferrari to win the 24 Hours of Le Mans. It won the 1962 Italian GT Championship and the Targo Florio in 1963 and 1964. During the GT world championship seasons of 1962 to 1965, it won a total of 15 times. In August 2018, RM Sotheby's sold this GTO for $48,405,000.
Conclusion
We have discussed the top 10 most expensive cars sold in an auction. These classic cars were created by some of the world's most reputable automakers. The cars that have been sold have done excellent work and were produced in small quantities, which is one of the reasons why they are in such high demand and being sold at such high rates. The cars have even competed in major races such as the Le Mans 24 Hours, and vehicle collectors demand cars that have competed in such events.