Headlights And Other Exterior Lights
Lights play a very vital role in driving, it is very important for a driver to know how to use the right light at the right time. And if you are looking for good quality lights for your car. Then you've stepped into the right place. Getcarsnow is the platform where you can easily get all types of headlights & other exterior lights. Some people are not aware of all the lights in the car. Even though they are driving for years. and hope you don't want to be that one person. so here we are going to discuss headlights and other exterior lights of the car.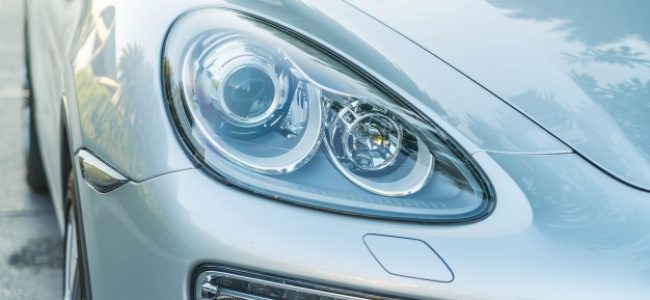 Types of headlights & exterior lights and when to use them?
There are various lights present in the car. And is very important for a driver to use the right light at the right time. As each light has its own advantage. Given below are the different types of light.
There are two kinds of headlights available: low beam and high beam. These lights allow the driver to see the roadway in the dark, while also indicating to other motorists that a car is present. Low beams provide light distribution without distracting other road users with unnecessary glare to provide sufficient forward and lateral lighting. High beams provide an intense combination of center-weighted light without strict glare control and should only be used when there are no visible cars in front of you.
To produce red light, taillights at the rear of the vehicle. They are only needed and are wired so that they are illuminated whenever the headlights are on. It helps drivers driving behind you to know that you are there and how far ahead you are.
Day time running lights for the car
These lights are located in the car's front and rear and usually automatically turn on; although you have an option to turn them off in certain vehicles. They are supposed to make you more noticeable to other vehicles, but in oncoming traffic, some drivers find them distracting.
These lights are positioned near the headlights. And are normally low-mounted to prevent the light from refracting on the fog and glaring back at you (the driver). Only when regular headlights are not effective should these be used during fog.
These are situated at the front and back of the vehicle, next to the head and tail lights, also known as turn signals or "blinkers." When enabled, they inform other drivers that you will soon be turning (in the signal direction indicated) and will most likely slow down to do so.
Located on the side of the rear light bulbs, the drivers mean that you are slowing down or standing. You don't need to worry about misusing them because they're initiated only when you apply the brakes. You do, however, have to make sure they are handled well and do not flame out.
They are mounted at the front and back of the car, also known as flashers. They acknowledge a blinking signal when switched on to alert other drivers that they are having a problem, are in trouble, or warn of imminent danger (rocks in the road, slow funeral procession). It can only be used as emergency signals or traffic issues, never as a stop signal or an illegal parking permit.
Driving Lamps for the car
These are located inside the vehicle's cab and are used to brighten the cab to safely search maps or directions for the passenger or driver or find objects in the dark. For prolonged times, they can never be included. Though driving lamps are not the exterior part of a car.
Why choose us for the car headlights & exterior lights
We are one of the most reputable dealers of the interior & exterior car lights in the United States, with years of experience in the automotive industry. We have a reputable reputation in the automobile industry because of our high-quality service and lights dealership. Until shipping a product to a customer, our quality management team ensures that it is of the highest quality and reviews and measures all parameters. Aside from that, some other features of our services include:
These are a few of the best services of our interior and exterior car lights for sale. Apart from that, for vehicle life & other detailed information, you can get with our VIN Decoder tools. We are also offering the service of used engines at affordable cost and used transmissions for sale.